Meet The NFL Quarterback Who Will Guest-Host Jeopardy!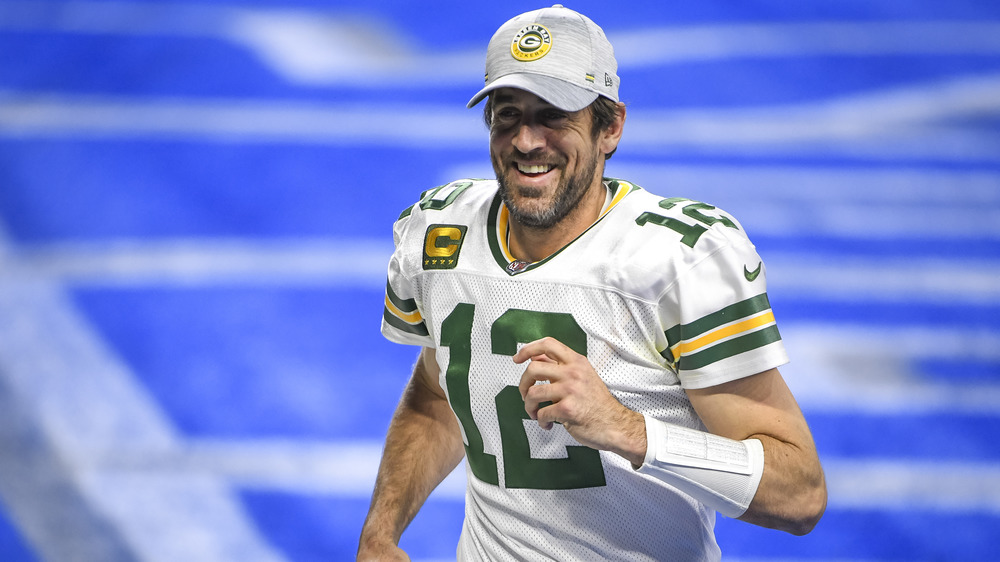 Nic Antaya/Getty Images
Green Bay's best is heading back to Jeopardy! Packers quarterback Aaron Rodgers is going to take an opportunity to show his brains match his brawn. The 37-year-old appeared on the game show in a Celebrity Jeopardy! series back in 2015. He actually won, earning $50,000 for his charity of choice. Now he'll return to the show, but in a different role.
Rodgers appeared on the Pat McAfee Show on Tuesday. There, the two-time NFL MVP revealed that he is one of the lucky few who has been asked to guest host Jeopardy! as the show searches for a permanent replacement for beloved host Alex Trebek, who died of pancreatic cancer in November of last year.
"One of my idols growing up was Alex Trebek," the QB shared. "They're doing some guest hosting spots and it's going to be released here pretty soon but I have the opportunity to do one of those."
Rodgers missed the first guest host's opener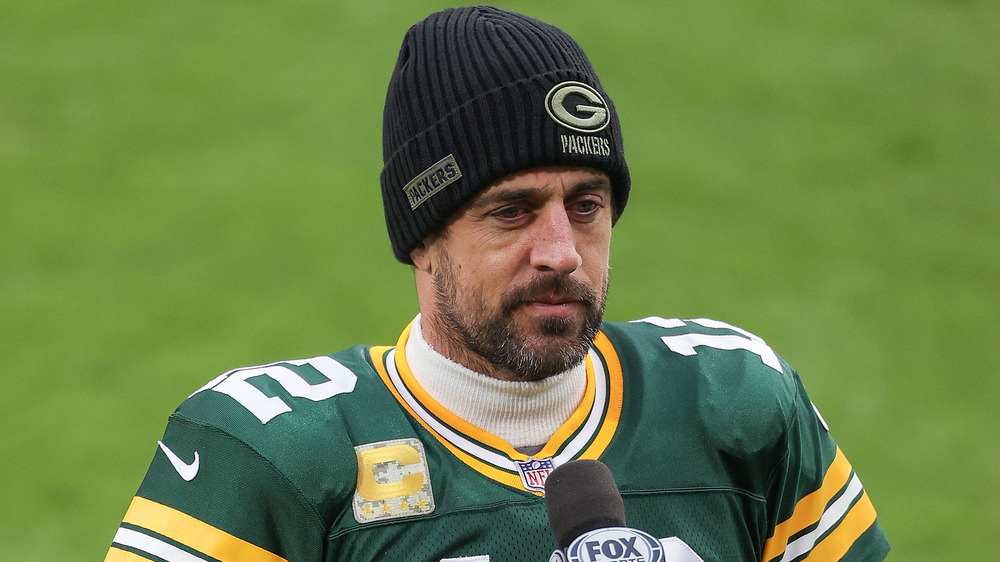 Dylan Buell/Getty Images
The guest hosting of Jeopardy! kicked off on January 11 with Ken Jennings. Jennings was the first to host after Trebek's final episode aired the previous Friday, according to ET. Jennings began the show by paying tribute to Trebek's incredible legacy.
"Welcome to Jeopardy! Sharing this stage with Alex Trebek was one of the greatest honors of my life," he said. "Not many things in life are perfect, but Alex did this job pretty much perfectly for more than 36 years, and it was even better up close. We were dazzled by his intelligence, his charm, his grace, really, there's no other word for it. Like all Jeopardy! fans, I miss Alex very much, and I thank him for everything he did for all of us. Let's be totally clear: No one will ever replace the great Alex Trebek. But we can honor him by playing the game he loved."
Aaron Rodgers told Pat McAfee that he'd missed Jennings' first time out the gate. "I didn't see Ken [Monday] night, I was watching some film and checked in on the college football championship as well for a little bit," he explained. "But I'm excited about that opportunity with Jeopardy!"