Jessica Simpson Shares The Relatable Condition She Suffered With Postpartum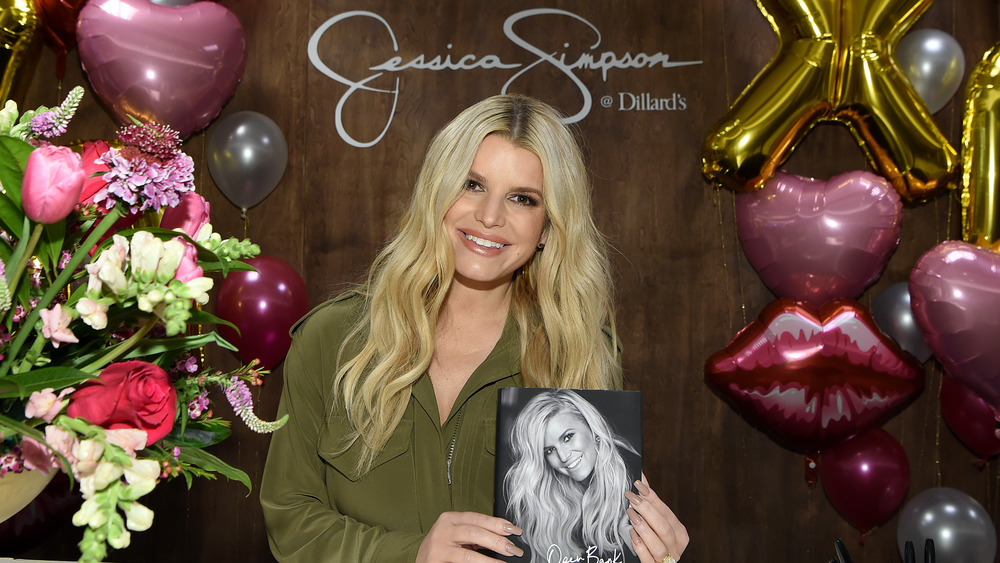 John Shearer/Getty Images
Most of us look at Jessica Simpson and think, well, that she looks perfect — including her skin. But the mom of three and clothing maven is opening up about suffering from a skin condition many can empathize with: eczema (via Today). In a new interview with Shape, the 40-year-old makes a surprising confession, telling the outlet, "I've dealt with eczema since I was a kid." She adds about the time following the birth of her third child, "But after having my daughter Birdie, I had such bad flare-ups that I wouldn't even show the pictures of me holding her to my friends."
Interestingly, eczema is one of the skin conditions that can become exacerbated by a pregnancy, according to Verywell Family. It's also common for flare-ups to persevere after birth. As for Simpson, the Open Book author has now partnered with the eczema treatment Eucrisa to raise awareness about what she goes through — in fact, she is currently featured on the drug's website.
Jessica Simpson explains why she is sharing her experience with eczema
This isn't the first time Simpson has talked about her eczema actually. In September of last year, the singer talked to People about suffering from the condition as a teen. "I experienced it in junior high and high school, and after cheerleading I would just put on my letter[man] jacket or a sweatshirt because people would hug me and be like, 'What is that on your arm?' And I'm just like, 'Ah, it's the weather. It's Texas. It's a heat rash," she shared.
The star went on to tell the magazine that after Birdie's birth, she saw relief from flare-ups with the drug she now endorses, saying about her doctor, "He prescribed Eucrisa. And I will say that in two weeks it worked incredibly. I used it for three months and now I've noticed here and there I'll have a flare up and I'll just put Eucrisa on for a week or two and it will be gone."
Simpson also said about why she is speaking out about her eczema, "I'm always out to empower women, empower people to feel better about themselves."