The Surprising Move Bachelor In Paradise Couple Dean And Caelynn Are Making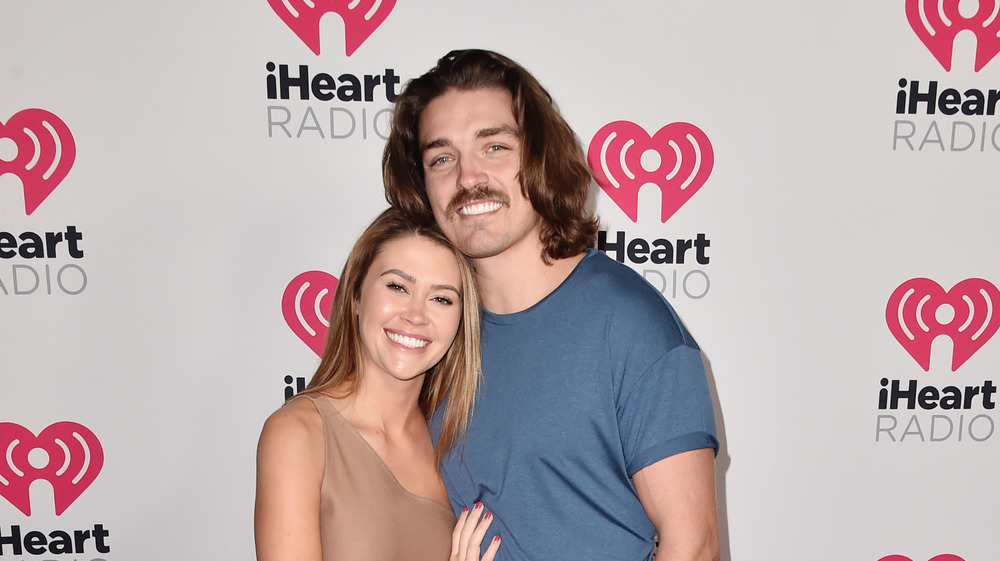 Alberto E. Rodriguez/Getty Images
We weren't alone in thinking that Bachelor in Paradise couple Dean Unglert and Caelynn Miller-Keyes were an unlikely couple. During season 6, the reality stars didn't even leave the show together at first, with Dean thinking the process really wasn't for him — and Caelynn dating others while filming (via Us Weekly). However, a love resistant Dean returned for his girl, and since then, it seems the couple has been enjoying an unconventional relationship, living in a van at one point. In fact, according to Screenrant, this cramped lifestyle lasted for a few years.
In a YouTube video posted just before Christmas, Caelynn shared an update on the living situation with her and Dean. Apparently most recently, they were sharing a small apartment that neither one was super excited about. "It's not that bad, but I just need more space," the 25-year-old says in the video, adding that in their new home, they will have a back and front yard, which is ideal for their dog, Pappy.
So where is the couple moving together?
Dean and Caelynn are moving to a new state together
According to ET Online, Dean and Caelynn purchased a home in Las Vegas, Nevada. Dean shared more details about the couple's milestone during a recent episode of his Help! I Suck At Dating podcast, saying about the home, which will be ready in April, "We know it's an older community, which I think is good. We're not trying to be in the sinning part of the city, but yeah, we're excited."
For now, they are living together in Los Angeles in a new home, which Caelynn showed off via Instagram. "Dean and I finally moved into our new house today!" she shared just before New Year's Eve. So things are definitely looking up!
Meanwhile, don't expect the duo to tie the knot anytime soon, as Dean previously said, "Here's the thing. In my opinion, I don't need the title of husband to show the world I'm committed to one person." Caelynn seconded the notion, saying, "It's just nice to know we're in this strong, committed relationship without having to get the government involved, as Dean likes to say."