The Sweet Reason Dale Moss Agreed To Compete On The Bachelorette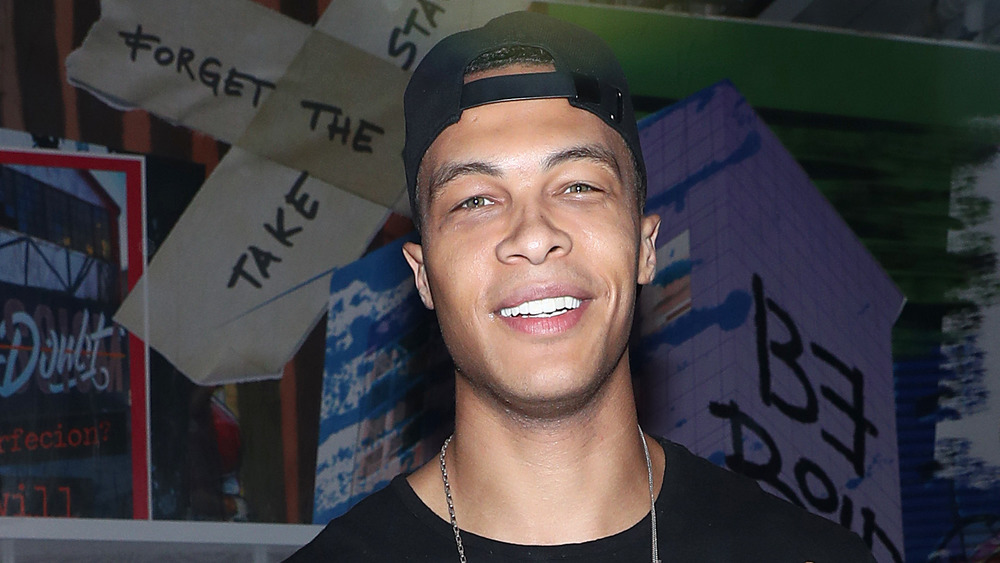 Cindy Ord/Getty Images
Just when we thought the romance between Clare Crawley and Dale Moss couldn't get any cuter, the Bachelorette contestant revealed what made him go on the show in the first place.
"I was nominated, I never actually signed up," he said on the podcast Raising the Bar (via the New York Post). "I turned it down over, and over, and over again. I actually finally committed to it four days before everyone was supposed to leave for the show. And the only reason I committed to it was because Clare was announced [as the] Bachelorette at that time."
Even before meeting Clare, Dale knew that he could have a future with her. "When she was announced on Good Morning America and came out, and she was so confident and passionate about it," he said. "From that little interaction, I just believe that we already had something at that moment. And that's really what compelled me to kind of go on the show in the first place."
Clare Crawley fell for Dale Moss at first sight
As Bachelorette viewers know, sparks flew between Dale and Clare as soon as they met. "It was one of those intangible, goosebumps all over the body [things]," she told ET of that first encounter. It wasn't long before Clare knew there was no point in getting to know the other contestants on her season as she had already fallen for Dale. Clare exited the season early and was replaced by Tayshia Adams as the Bachelorette. She and Dale are now happily engaged.
In an interview with Good Morning America, Dale revealed that it didn't take him long to know his instinct about Clare was correct. "I knew in my heart that it was going to be her and I at the end of the day," he said. "My heart was so full and I knew exactly what I wanted to do."