Here's What You Don't Know About Geraldo Rivera And Donald Trump's Relationship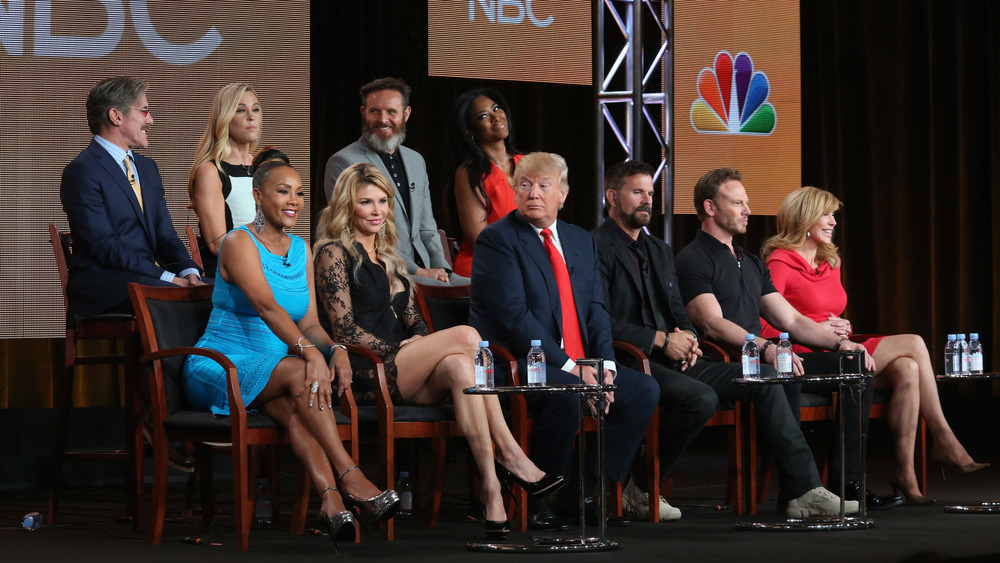 Frederick M. Brown/Getty Images
In the final days of his presidency, it seems as if even some of President Trump's closest allies are turning against him. Following the insurrection at the Capitol, which saw thousands of Trump supporters storming the House Chambers to demand Vice President Mike Pence invalidate the results of the 2020 election (via New York Times), media personality, former Celebrity Apprentice contestant, and Trump's long-time friend Geraldo Rivera has added his voice to the rallying cry that Trump should be impeached (via The Wrap).
Rivera, who is a correspondent-at-large for Fox News, took to Twitter on Tuesday, writing, "A loyal friend, hounded without mercy by Democrats intent on destroying him from Day 1. Then he lost the election. It made him crazy or revealed a dysfunction I had refused to see. He then unleashed a mob to make war on their own government. Five to their doom. @LizCheney is right."
Rivera is referring to Representative Liz Cheney, a Republican from Wyoming, who made headlines as one of the first House Republicans and the most senior ranking member of her party to support impeachment proceedings against the President (via CNN).
Rivera then followed up Tuesday's message with another tweet on Wednesday, this time saying, "#DonaldTrump should be impeached. He should know history is judging him, whether or not he is convicted and removed from office. He should also apologize to the families of those who lost their lives. His actions were inexcusable and undeniable. This time, he did it."
President Trump can't come to the phone right now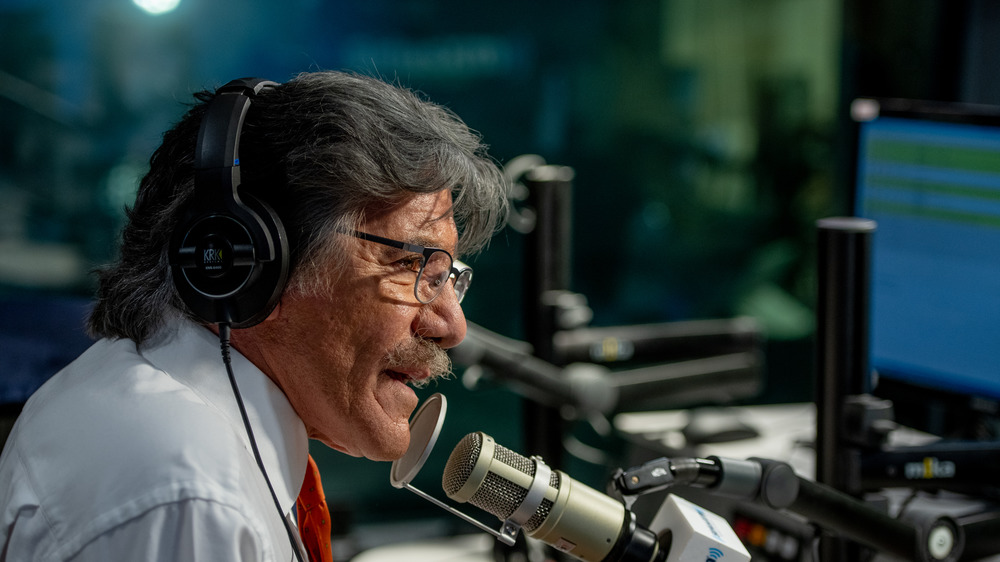 Roy Rochlin/Getty Images
Rivera's calls for the impeachment of President Trump come on the heels of his growing frustration with Trump's unwillingness to accept the results of the 2020 election. In early December, Rivera posted a video of himself on Twitter, where he said, "Joe Biden won. Donald Trump lost. The electoral college has now decided. It is over" (via HuffPost).
So, how is President Trump taking the news that his friend Geraldo Rivera, and, as People notes, someone who has interviewed him more than 30 times, taking the fact that he is now speaking out against him? Well, probably not well. Even prior to Rivera's video calling on the Republican party to move past the election, Rivera acknowledged on the Fox News show The Five, that President Trump wasn't speaking to him (via HuffPost).
As reported by HuffPost, Rivera said on the show, "I just want you to know that as [Trump's] friend — even if he may not be speaking to me right now because of my position on the election being over — but I think, I insist, that we have to recognize the role he played, the 45th president, in defeating a pandemic that has been so devastating to America."
Rivera is quoted as far back as 2016, regarding Trump's comments about Latinx immigrants and his aim to deport millions, as saying, "There is no amount of personal history, there is no amount of charisma that can sugarcoat that inhumanity (via The Kansas City Star)."
Whether or not this is truly the breaking point for Trump and Rivera's friendship, only time will tell.