The Heartbreaking Death Of Illusionist Siegfried Fischbacher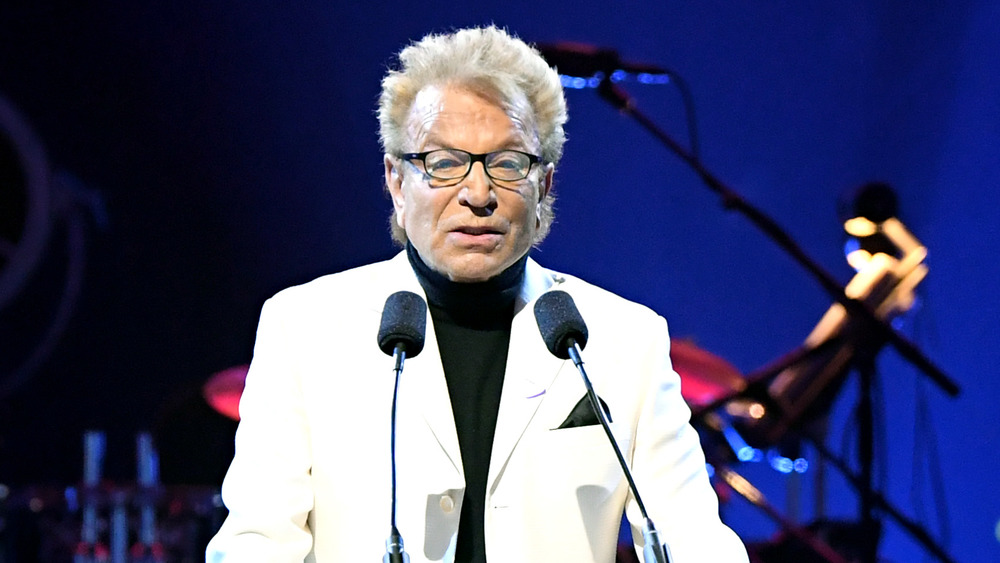 Bryan Steffy/Getty Images
Siegfried Fischbacher, the surviving member of the German-American magician duo Siegfried & Roy, has died at age 81. Sources say that Fischbacher died last night from pancreatic cancer at his home, Little Bavaria, in Las Vegas. "He was at home in Las Vegas," his sister Dolore said. Sources say that Fischbacher told Dolore that he was being taken care of by two hospice nurses, but had ultimately requested to be cared for at his Las Vegas home, where he died. Dolore shared that "He fell asleep gently and peacefully," and called his death "a redemption" (via Las Vegas Review Journal).
According to AP News, Dolore was talking to her brother on the phone before he died and they prayed together. Fischbacker reportedly had a recent 12-hour surgery to remove a malignant tumor which was meant to be an effective prognosis to combatting his pancreatic cancer.
News of Fischbacher's death has taken the world by surprise. Fans believe that Siegfried & Roy left an incredible impact on the world, as their performances were the absolute epitome of Las Vegas entertainment: exotic animals, magical spectacles, and sequined costumes. One Twitter user said, "They helped Vegas become the entertainment capital of the world."
Siegfried & Roy left a legacy of glitz, glamor, and magic on the world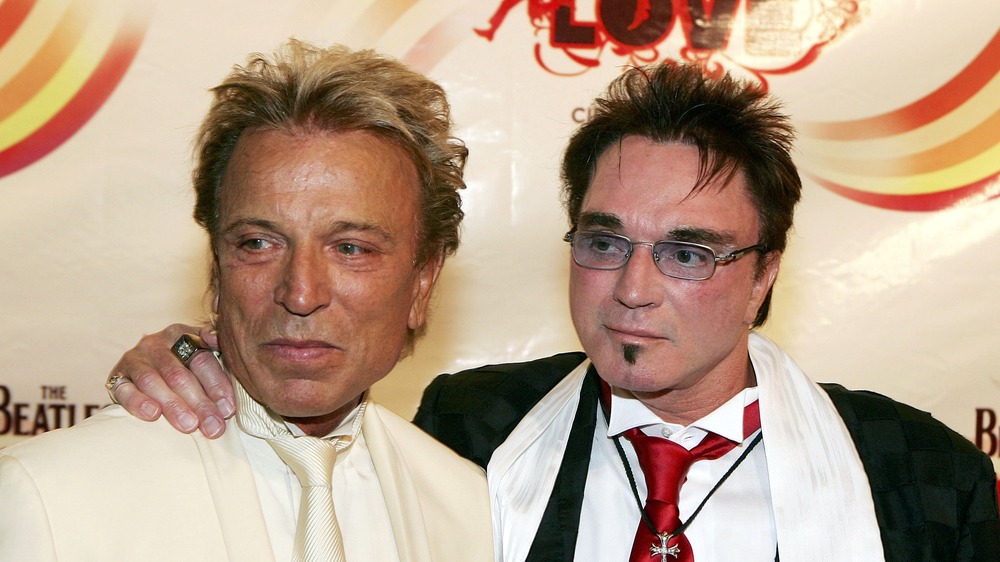 Ethan Miller/Getty Images
Fischbacher was an incredible illusionist and magician, most known for performing in a duo with Roy Horn, along with white lions and white tigers. As much of a spectacle as their performances with these big cats were, they came to a halt when Horn was attacked by a 7-year-old white tiger in 2003. Despite the attack, the duo made sure that no harm would come to the tiger. The pair stopped their performances after this, due largely in part to the significant injuries Horn received (via ABC News).
Their careers took off while they were performing on Caribbean cruise ships, and the duo was eventually scouted by a club owner, which led to subsequent performances all over the world. Sadly, Horn died of COVID-19-related complications in May of last year (via TMZ). 
When Horn died, Fischbacher made a heartfelt statement that we can't help but imagine Horn would have reciprocated. "From the moment we met, I knew Roy and I, together, would change the world," he said. "There could be no Siegfried without Roy, and no Roy without Siegfried" (via the New York Times).