Here's How Much Bon Jovi Is Really Worth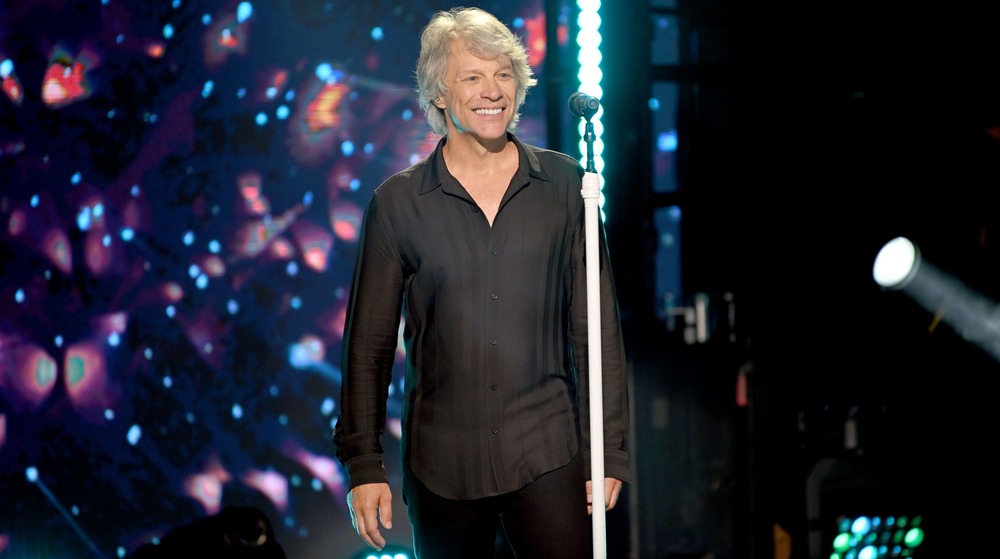 Jason Kempin/Getty Images
Jon Bon Jovi, born as John Francis Bongiovi Jr., isn't just a rock star — he's an entrepreneur, philanthropist, and whenever he finds the time, an actor (via IMDb). In 1983, Jon Bon Jovi made his claim to fame as the founder and lead singer of his rockin' '80s hair band, Bon Jovi (via AllMusic).
Unlike their competitors (think: Motley Crue and Cinderella), Bon Jovi wasn't afraid to change things up. The group incorporated the sound of the century into their music by injecting elements of soft rock and country and embraced sappy ballads. Despite what the critics say (via Rolling Stone), founder and frontman Jon Bon Jovi's idea of what music was (and what it could be) is what gave Bon Jovi staying power. 
To date, Bon Jovi has released 15 studio albums and has sold more than 100 million albums worldwide (via Greatest Hits Radio). In 2018, Howard Stern inducted the band into the Rock and Roll Hall of Fame.
Bon Jovi is the sixth richest rock star in the world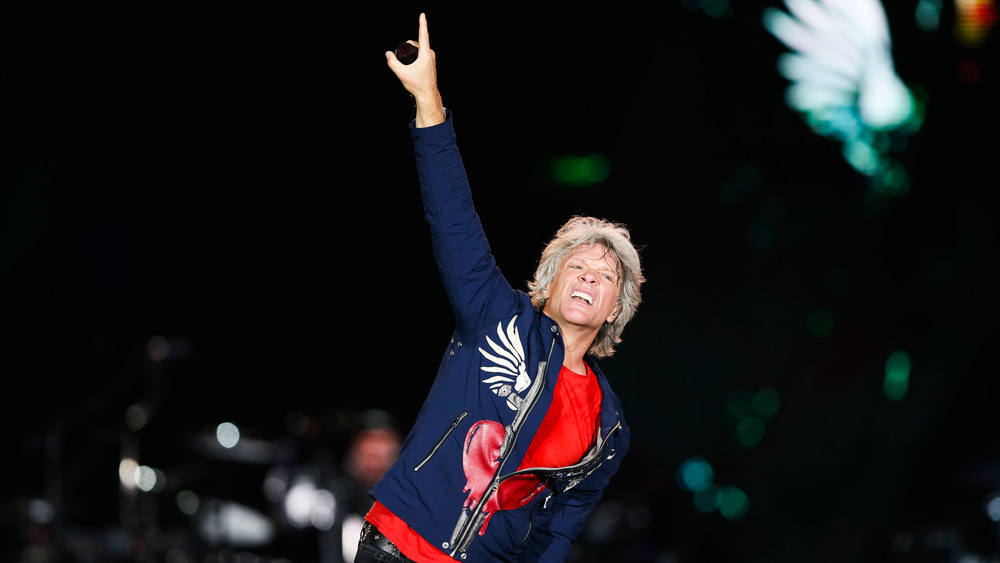 Alexandre Schneider/Getty Images
According to Wealthy Gorilla, Jon Bon Jovi has a net worth of $410 million, making him the sixth richest rock star in the world. He also owns quite a bit of real estate, including an $18.94 million four-bedroom apartment in New York City (Greenwich Village area) and a $43 million vacation home in Florida (via Celebrity Net Worth). 
In 2006, Jon Bon Jovi used his wealth to help the less fortunate by founding the Jon Bon Jovi Soul Foundation (JBJ Soul Foundation). The JBJ Soul Foundation is a non-profit organization that focuses on fighting hunger and homelessness in America by providing affordable housing via JBJ Soul Homes and warm meals through the JBJ Soul Kitchens (via JBJ Soul Foundation).
In addition to his generosity and talent, Jon Bon Jovi is also a bit of a softy. During the New Jersey Syndicate Tour (1988-91), Jon Bon Jovi swept his high school sweetheart (Dorothea Hurley) off her feet and took her to the Graceland Wedding Chapel in Las Vegas (via CheatSheet). They've been together nearly 31 years now and have four children, one daughter and three sons. "Somehow I became the poster boy for a long-married rock star," Jon Bon Jovi tells Today. "But I'll accept the mantle because I'm so happy."