Ben Affleck Makes A Sad Admission About Dating Jennifer Lopez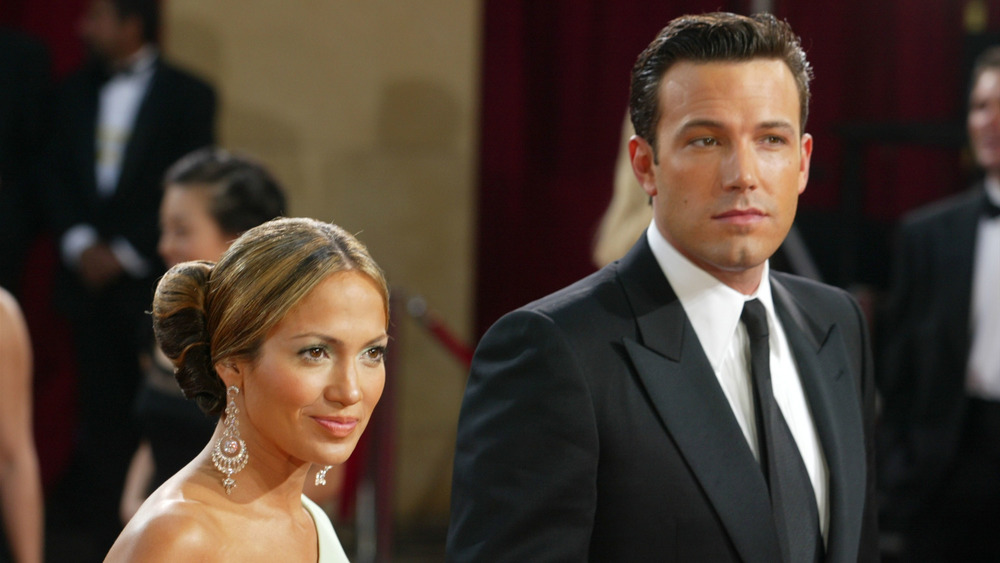 Kevin Winter/Getty Images
They were one of the most iconic couples of the early 2000s, memorably preserved in her "Jenny from the Block" video, but Ben Affleck and Jennifer Lopez — colloquially known as "Bennifer" — were simply not meant to be. He could slick his hair back and put a suit on, but Affleck would always be the same scruffily handsome Massachusetts dude who looked more comfortable standing next to Good Will Hunting co-conspirator Matt Damon than anybody else.
Lopez, meanwhile, is one of the most glamorous women in the world, as evidenced by her recent JLo Beauty release, which aims to give us regular folk just an ounce of her golden hue. However, apparently the superstar singer's glow wasn't obvious to everyone at the time. According to Affleck, his girlfriend and later fiancée was the victim of some incredibly harsh treatment throughout their relationship. Looking back, the actor is impressed Lopez survived it.
Bennifer were hounded by paparazzi back in the day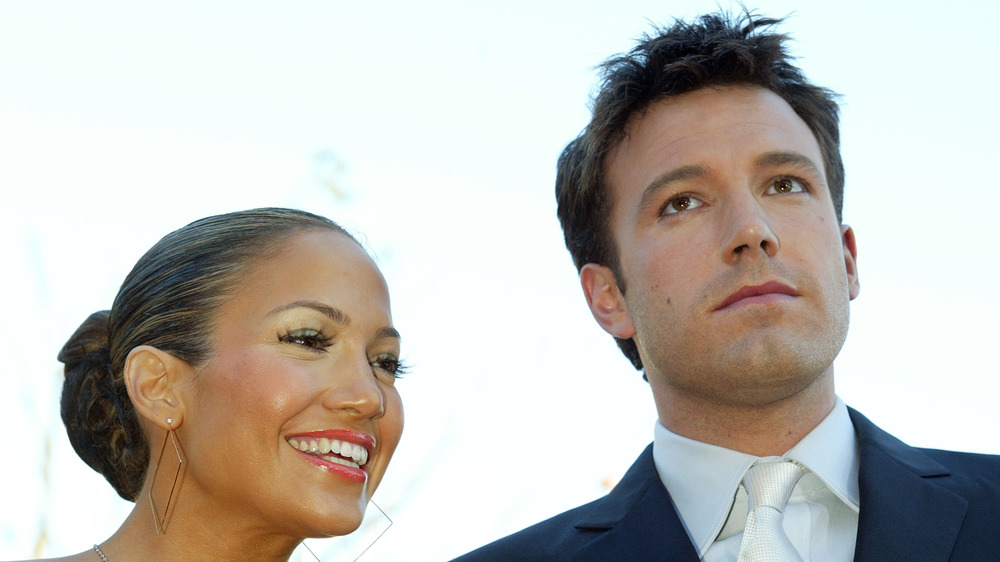 Kevin Winter/Getty Images
During an appearance on The Hollywood Reporter's podcast, Awards Chatter, Affleck revealed that his ex was treated terribly while they were together. "People were so f*****g mean about her — sexist, racist. Ugly, vicious s*** was written about her in ways that if you wrote it now you would literally be fired for saying those things you said," Affleck railed. The actor acknowledged Lopez is held in high regard nowadays, noting she completely deserves it of course. He argued, "you have a better shot, coming from the Bronx, of ending up as, like, [Justice Sonia] Sotomayor on the Supreme Court than you do of having Jennifer Lopez's career and being who she is at 50 years old today."
The former Batman acknowledged that their relationship was simply the "story of the month" at the time, but he's still feeling the repercussions today. Affleck admitted people still believe he's courting the paparazzi, "As if, if you leave your house, you're only doing so in the hope that you could be so lucky that you could end up as the sixth item in The Daily Mail. It's absurd!" Affleck and Lopez got engaged in 2002 but ultimately split in 2004. They appeared in Jersey Girl and Gigli together. The singer and actress herself admitted to InStyle, back in 2018, that the media attention on her and Affleck was "just crazy," noting, "Now at least I can show you who I am a little bit."