Mario Lopez Reacts To Dustin Diamond's Cancer News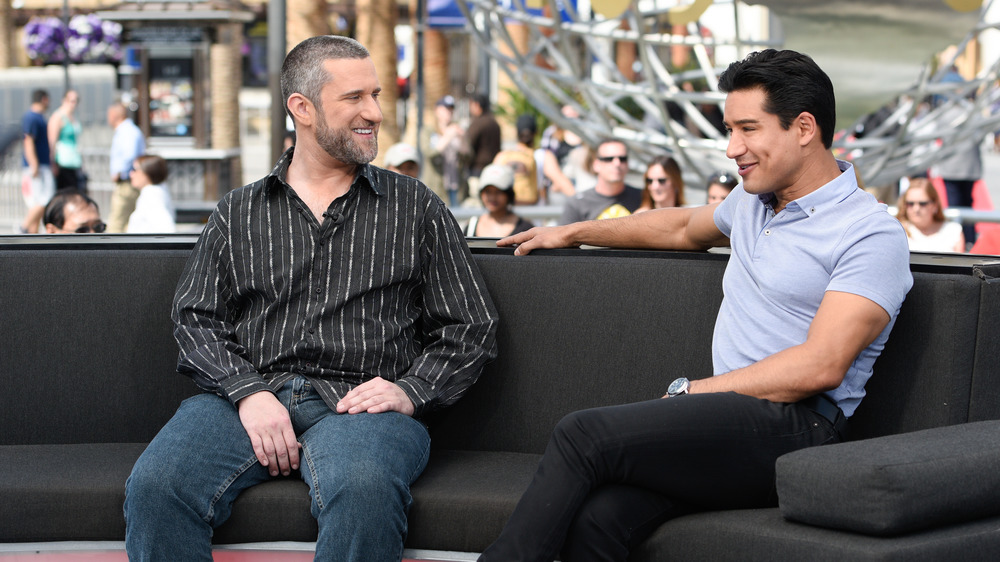 Noel Vasquez/Getty Images
In an official statement on Dustin Diamond's Facebook page on January 14, the actor's team announced that the Saved by the Bell star indeed, as some had suspected, has cancer. The statement read in part, "At this time we can confirm that Dustin does have cancer. Dustin will disclose more information once it is available and a plan moving forward is made." An address for well-wishes was also provided in the event that fans wanted to send a card or other get-well gifts to the actor via his team (via Facebook). 
Now, Diamond's co-star Mario Lopez is sending well wishes as well, and is doing so via social media, where he posted the statement, "I connected with Dustin earlier this evening and although the news of his diagnosis is heartbreaking, we remain positive that he'll overcome this... Praying for him & his family and for a speedy recovery. God Bless." Along with this heartfelt message of support and love, Lopez, who plays A.C. Slater in both the 1990s comedy and the current reboot, posted two photos: one a recent shot of himself and Diamond together, and another from a scene in the original show (via E! News).
Fans react to Lopez's post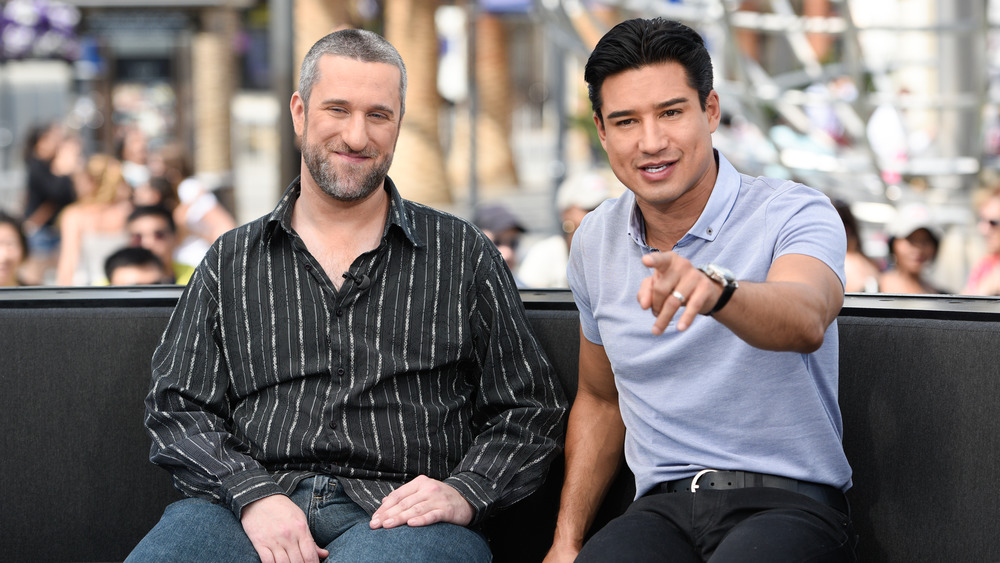 Noel Vasquez/Getty Images
Many fans are glad to hear that Lopez reached out to Diamond, since Diamond did not rejoin the cast for the reboot of Saved by the Bell. In reply to Lopez's tweet dedicated to Diamond, one fan tweeted, "You're such a class act. Rooting for Dustin. Also hoping that the rest of the cast will reach out to him," while another said, "I'm so glad that you remain a dear person in his life and he in yours. May peace be with him in his battle. But, I'm glad that he has some riders! Oh yeah, fans like me as well. God bless him."
A third tweeted, "You guys are all my childhood screen heroes, so great to see you all in touch with one another, but so sad to hear of this devastating illness for the man Screech. God bless you @dustindiamond , stay strong, keep believing. Don't lose the faith."