Braunwyn Windham-Burke Reveals How RHOC Castmates Reacted To Her Coming Out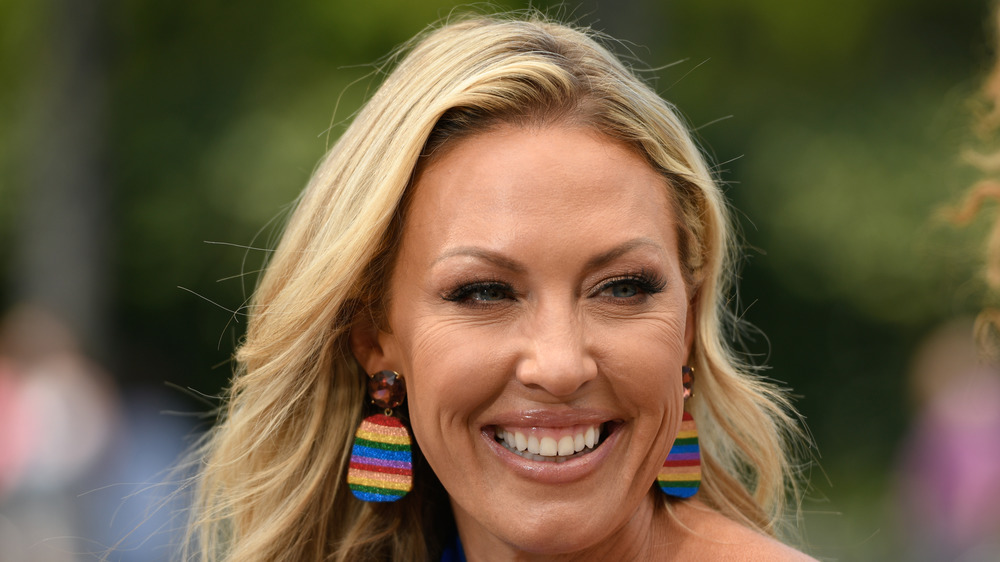 Noel Vasquez/Getty Images
In December, Braunwyn Windham-Burke opened up about her sexuality during an interview with GLAAD, where she officially became the first housewife to come out as a lesbian. The reality star is finally embracing herself and is determined to stay true to who she is, and hopes to be able to inspire others along her journey. The Newport Beach native spoke candidly, saying, "I like women. I'm gay. I'm a member of the LGBTQ+ community. It has taken me 42 years to say that, but I am so proud of where I am right now."
Not surprisingly, this season has been incredibly trying for the mother, and she admitted to People that her fellow cast members have not been very supportive. Fans watched the season finale beach party go awry as the housewife found herself cornered by Kelly Dodd, Shannon Beador, and Elizabeth Lyn Vargas (via Entertainment Weekly). Windham-Burke revealed to People that their lack of empathy and support for her "was shocking" and left her questioning her role amongst the Orange County women, saying "My cast has been pretty unsupportive, you know, in a lot of issues in my life."
Braunwyn's roller coaster year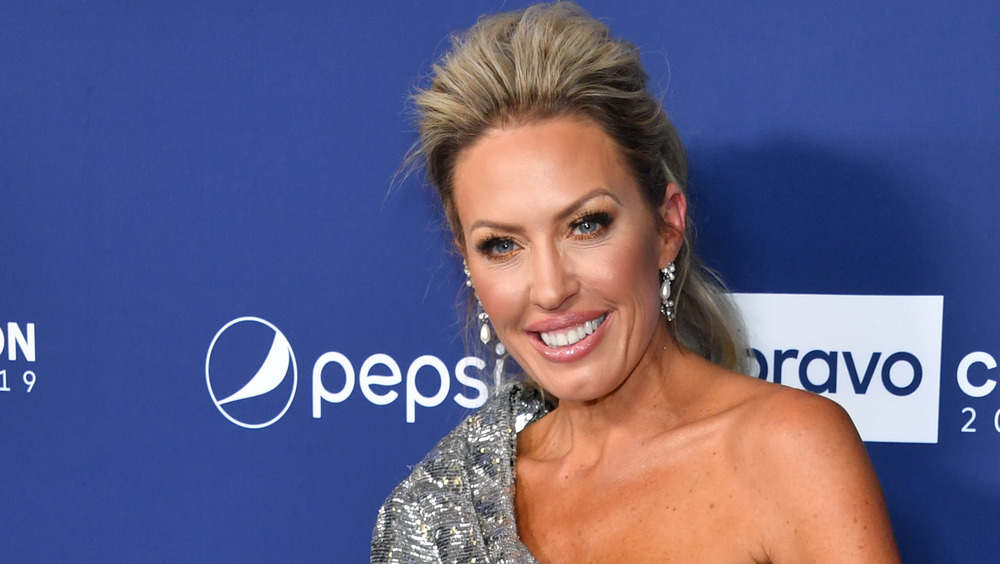 Dimitrios Kambouris/Getty Images
On top of coming out as gay, she also decided to end her years of drinking when she admitted on camera in this clip from The Real Housewives of Orange County that she was an alcoholic. During the scene, she was filmed speaking with Emily Simpson about her over the top drinking and ability to hide her disease thanks to help from her husband, Sean Burke. According to the housewife, via People, the women started off as understanding, but their attitudes changed as the season progressed.
Fans of the show know some women did not try to support Windham-Burke in her sobriety, and the worst offender was Dodd. Windham-Burke was often put in compromising situations where she felt out of control due to the other women's drinking. While appearing on Watch What Happens Live with Andy Cohen immediately following the season finale, Windham-Burke spilled the tea on who had been there by her side as she worked to stay sober. She told viewers that Gina Kirschenheiter had been the steadfast of friends. To many fans' surprise, Heather Gay from The Real Housewives of Salt Lake City was also helpful.
What is Braunwyn up to now?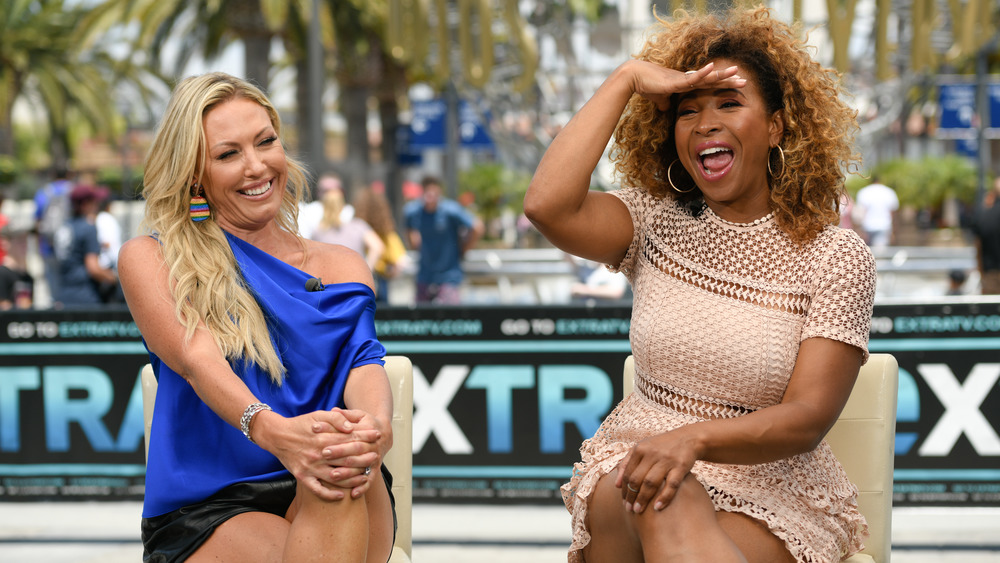 Noel Vasquez/Getty Images
Since the season ended, Windham-Burke was lying low, but recently was spotted by Page Six as she went on a shopping spree with her husband. According to People, she has also been seeing a woman named Kris, who she met on Tinder. She has made it clear that she and her husband are working on their marriage and have no plans to divorce, even though they are sleeping in separate bedrooms (via ET). 
Bravo's season finale let fans know that Windham-Burke was starting school to become an alcohol and drug addiction therapist and looks forward to giving back to those who most need the help and counseling (via Page Six). While her fellow housewives may have been unkind to her while she struggled, the reality star told People that "When someone says to you, 'I'm an alcoholic, and I'm trying to be sober,' there's only one response, and that's, 'How can I help?' For people with such a large platform to be so cruel and unkind about this was really, really shocking to me." Now, at least she can look forward to changing someone else's life with some of her positivity while still keeping her sobriety on track.