Tiger Woods' Net Worth: How Much The Iconic Golfer Is Actually Worth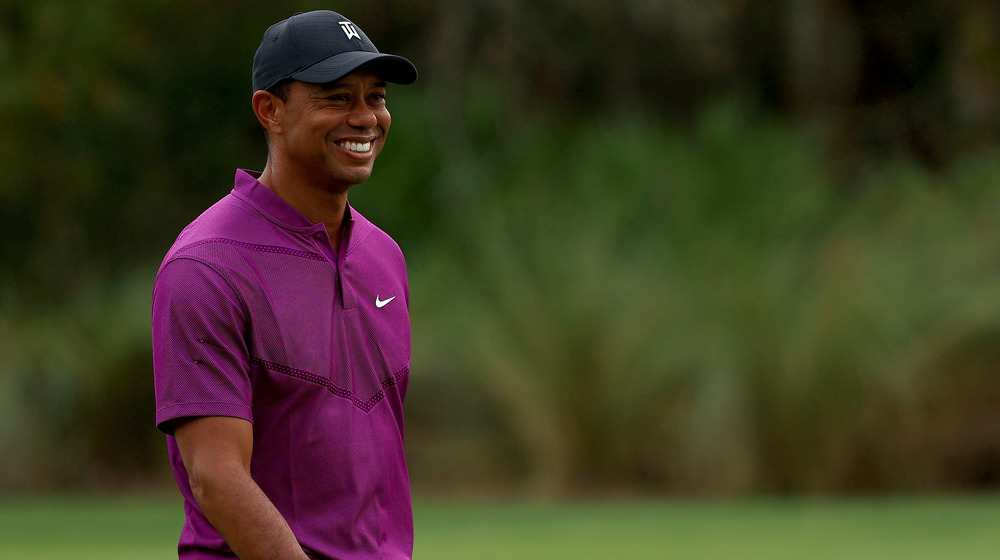 Mike Ehrmann/Getty Images
Tiger Woods is one of the greatest golfers of all time and a sports prodigy, as stated by Today. He's even tied for the most PGA wins with Sam Snead. Even though he has been plagued with gossip and injuries, fans can't forget watching the home video of Woods as a toddler telling everyone that his father taught him to play the game that would one day make him famous.
For fans excited to relive the golf icon's career, there's a new HBO documentary, Tiger. It will air in two parts and will offer fans an in-depth look into the rise, fall, and hopeful comeback of the sporting icon. The documentary won't be all fun and games, as the woman at the center of it all, Rachel Uchitel, will finally break her silence about her part in the affair that broke up his marriage to Elin Nordegren (via People). Even through all the suffering, Woods is still worth a pretty penny and is hoping to end his career on a high.
Tiger Woods is worth how much?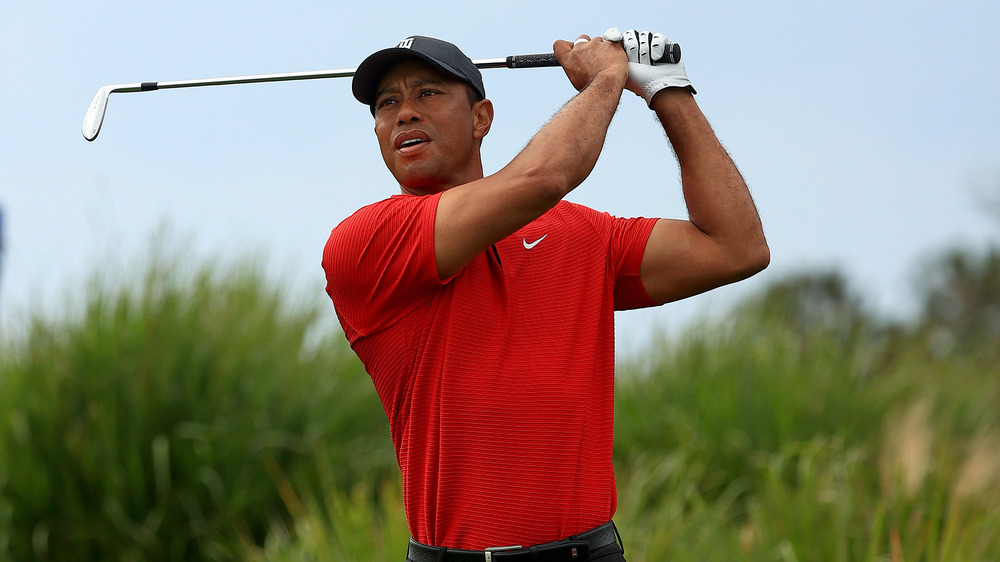 Mike Ehrmann/Getty Images
The golfer became a household name in 1997 when he won the Masters at the age of 21 (via MSNBC). Woods immediately signed advertising deals, including one with Nike, that at one point were the most lucrative deals in golf history. Even though the 45-year-old is ranked 43rd globally, according to current PGA rankings, fans may be surprised to learn that he is still the highest-paid golfer.
Forbes estimated that Woods earns $62.3 million. MSNBC also reported that Woods makes his money work for him, since he owns a $55 million property measuring around 10 acres, and a $54 million private jet, not to mention his $25 million yacht. While winning titles helps, it's a drop in the bucket compared to his endorsements. Forbes reported that $2.3 million of his earnings came from his winnings, while $60 million came from his sponsorships. Remarkably since turning professional in 1996, the father of two has earned $1.5 billion. According to Celebrity Net Worth, Woods is worth about $800 million.
Tiger Woods still has earning power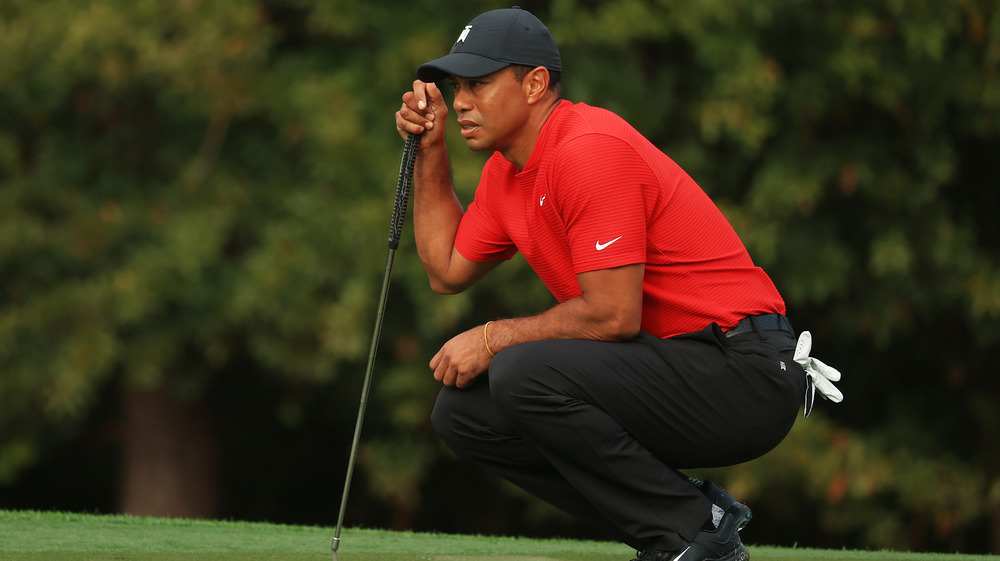 Mike Ehrmann/Getty Images
Woods has had some rough hits to his body in recent years, but his name and brand still hold immense monetary value. The CEO of Bridgestone, Angel Ilagan, told CNBC that even if the athlete is not touring or playing, they have seen an increase in their sales thanks to Woods' endorsement, saying that "If he wins, we're in a whole lot of trouble because we're not going to be able to make enough product."
Even though Woods made it clear he did not approve of the documentary, as reported by Yahoo, fans are still happy to see that the golfer is moving forward in his career. The documentary will delve into his intense relationship with his father, the cheating scandal that almost broke him, and the chronic pain the led to an opioid addiction. But most importantly, it will focus on what most Americans love: a true comeback kid. The living legend will go down as the all-time greatest golfer, and that's okay in our book.