Blake Shelton Claims Minimum Wage Backlash 'Not Real'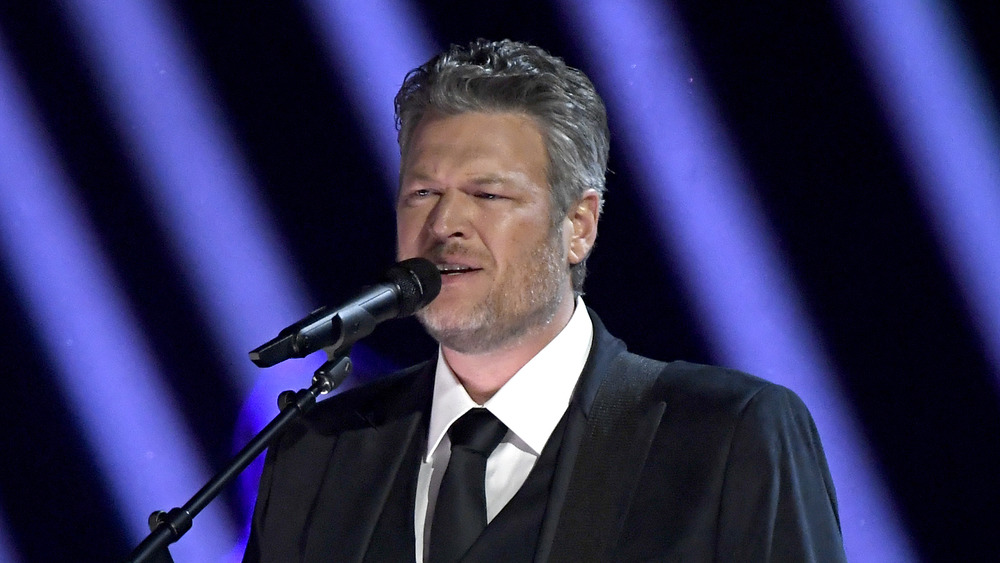 Kevork Djansezian/Getty Images
Blake Shelton is under fire for his new song, but he claims the backlash is completely uncalled for. The country star recently released a track titled "Minimum Wage," which is from the perspective of a man who lives on a minimum wage salary, but feels like a millionaire because of the love he has with his partner. "It's literally a love song about how if times are tight and you ain't got much money—as long as you have love and you're happy—at the end of the day, that's all any of us can really hope for," he said in an interview with CMT News. "You got it if you got that. That's all that matters."
It's a nice concept, but fans are not exactly happy with the lyrics. Here's a snippet of the chorus (via Taste of Country): "You can make a six pack on the carpet / Taste like a million dollar bill / You can make a one bed room apartment / Feel like a house up on the hill...Girl, lookin' at you lookin' at me that way / Can make a man feel rich on minimum wage."
Critics of the song believe it's tone deaf for a wealthy man like Shelton to be singing about being poor, during a time when so many are struggling financially. One Twitter user argued, "There's a time for songs like 'Minimum Wage' but it isn't now. It's not relatable. People are out of work due to the pandemic. They're fighting for their livelihoods as businesses are forced to close."
Blake Shelton says he doesn't understand why people are upset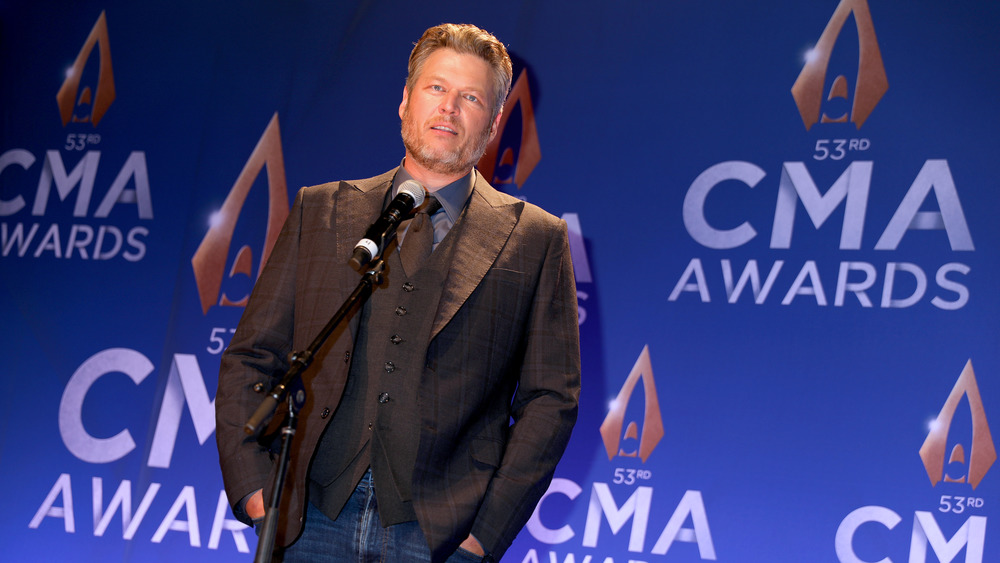 Leah Puttkammer/Getty Images
Despite the harsh words, Shelton says he has nothing to apologize for. The 44-year-old told CMT News that he was merely reflecting on the early days of his career, when it was hard to make ends meet. "Those days when the big struggle was, 'Man, do I pay my rent or my electric bill, or do I just say screw it and go buy some beer?'" he told the outlet. "You had to decide because you didn't have enough to go around. But those really were some of the best days of my life that I still think about all the time."
Shelton also explained that he feels like people are taking the song at face value, rather than understanding the deeper meaning behind it. "I just feel like these days, there are people out there who don't want to know the truth. "At first I thought, 'Wow, I guess I just I've missed something here,'" he continued. "And the more I read into this, I realized this was really not real. Whatever this backlash is is just four or five people that probably don't know anything about country music. They clearly hadn't heard the song or read the lyrics. If they had, they couldn't feel this way about the song."
It doesn't seem like Shelton had any ill intentions with "Minimum Wage," but perhaps the timing of its release could have been reconsidered.