Inside Lynda Carter's Relationship With Husband Robert Altman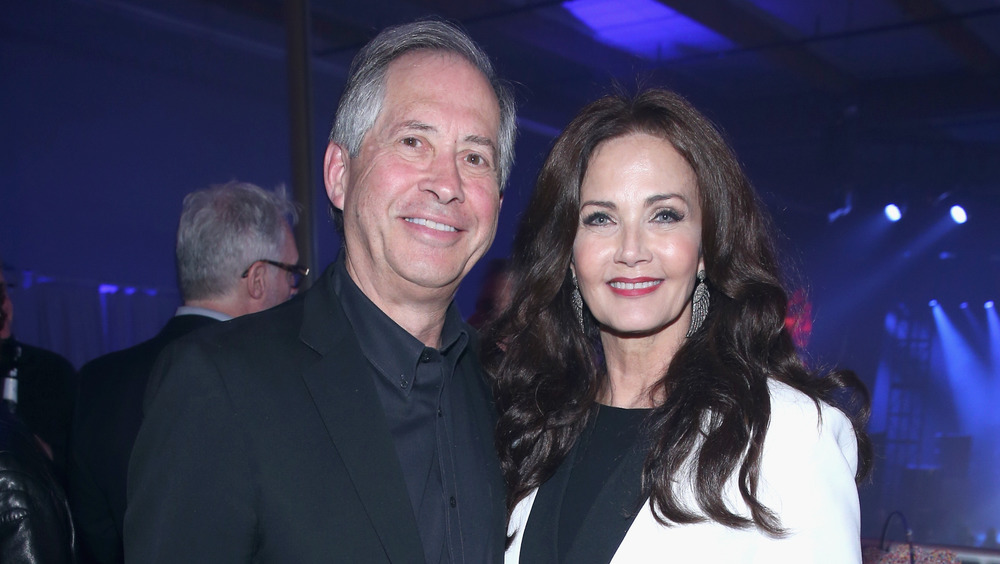 Jonathan Leibson/Getty Images
TV's original Wonder Woman Lynda Carter is more than a role model for young girls interested in saving the world. The actress's nearly 40-year marriage to attorney and businessman Robert Altman might also serve as an inspiration. "He makes me laugh," she told Closer Weekly in 2018. "When I get into my minutia, he brings me off the edge!"
Carter, 68, and Altman, 73, have been happily married since 1984, but their relationship hasn't been without challenges. Carter met Altman after her six-year marriage to producer Ron Samuels ended in divorce in 1982, and while she was secretly battling an alcohol addiction, she told the Daily Mail.
Soon after their marriage, she moved to Washington, D.C., where the couple still resides. "When I moved here, I'd had a really successful career, but I didn't have any substance in my life," she reported to OWN TV in 2013 (via YouTube). "Then I met my husband, Robert Altman, and he was a young lawyer here in Washington."
Family ties keep Lynda Carter and Robert Altman united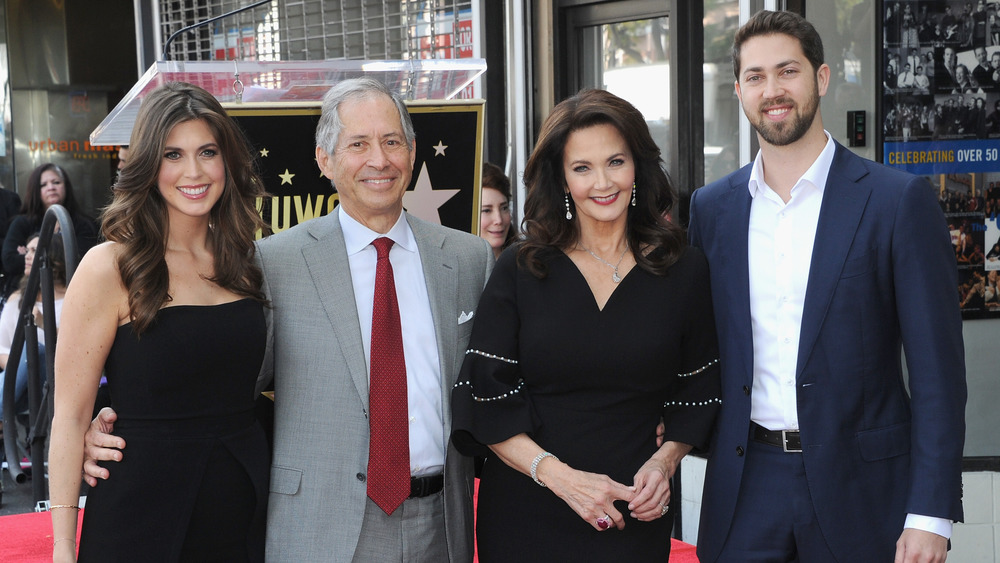 Albert L. Ortega/Getty Images
Carter and Altman have two children, James and Jessica, now attorneys like their father. Both children also share Carter's love of music. Jessica is also an aspiring singer, following in her famous mother's footsteps. She made a guest appearance with her mother on her solo debut EP, "No Rules," according to Lynda's official site.
Carter has credited her husband with helping her overcome alcoholism, and his pleas empowered her to seek treatment. "Finally, my husband asked me: 'Can't you just stop this, for the children and for me?'" she told the Express.
Meanwhile, Altman had his own troubles, according to Bloomberg. In 1992, he and his partner Clark Clifford, a former defense secretary under Lyndon Johnson and a longtime Democratic presidential adviser, were indicted on charges of trying to defraud regulators. Altman was acquitted and later became a chief executive officer for the gaming company Bethesda Softworks.
He and Carter worked together when she voiced game characters for the company. Their #SavePlayer campaign recruited Carter to appeal to loner gamers in a series of humorous videos.