This Is How Wayne Brady Really Feels About Hosting Jeopardy!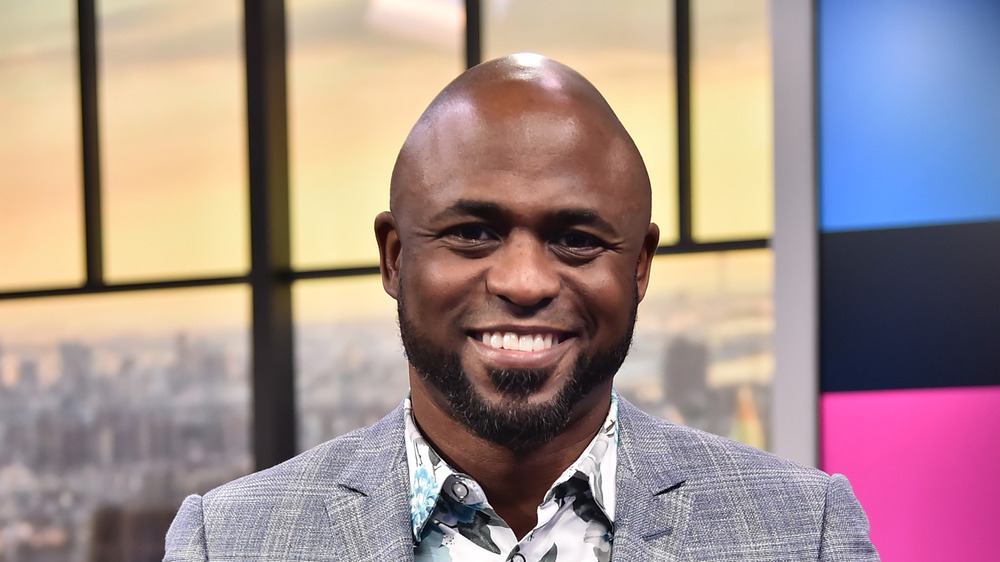 Theo Wargo/Getty Images
Jeopardy! may be based on answers without questions, but since November, the show has been facing its biggest unanswered question: Who will be the next host of the iconic TV show?
Since the show's steadfast host Alex Trebeck died of complications related to pancreatic cancer in November, the show — and the nation — have mourned his absence, and continue to do so as a series of guest hosts have take on the hosting honors. A few names have been floated for who might be the one to take up the mantle, including Who's Line is it Anyway? alum, Wayne Brady.
Brady, whose background in musical theater and improv comedy helped him shine as a television personality, spoke with Fox News about the possibility that he would host the famous game show. He didn't seem enthusiastic at the prospect.
"Why would I? I'm already hosting a show and I'm an actor, and that [show has] a wonderful legacy," he told Fox. "And whoever hosts it, I'm sure, will be absolutely amazing because that is what they want to do. That's a very specific type of show. So I would rather watch it than host it. I've got my [own] lane."
To be sure, Wayne Brady already has a lot on his plate. Per Deadline, he's working on a new show with the showrunners of Will & Grace that's loosely based on his own family life and experience in quarantine. The untitled CBS comedy will focus on a divorced couple raising a blended family. Brady is also the host of Fox's Game of Talents, set to premiere in 2021 (via Variety).
The search for the next host of Jeopardy! continues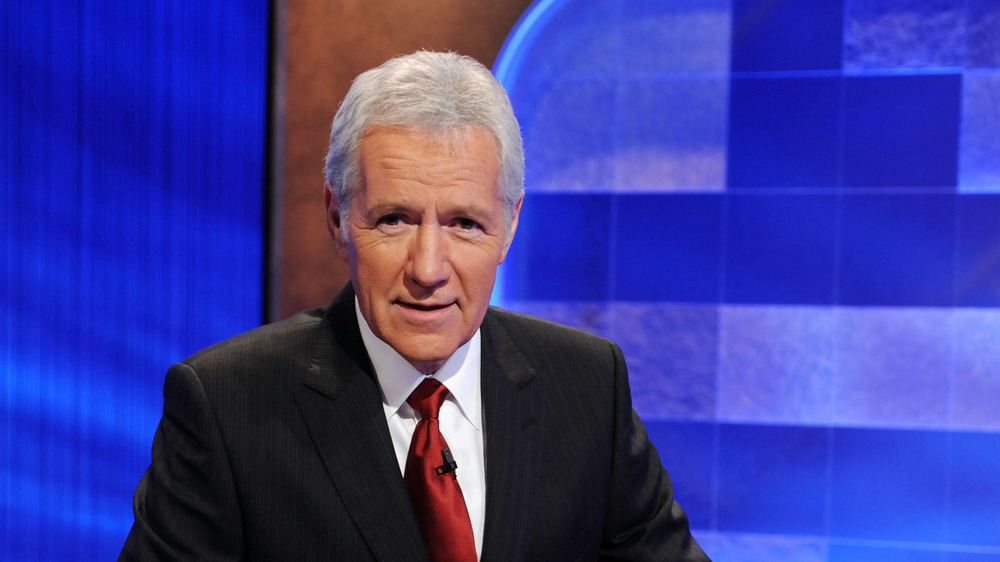 Amanda Edwards/Getty Images
While internet fans have been quick to suggest worthy successors to the Trebek legacy, including LeVar Burton, Anderson Cooper, and Jimmy Kimmel, Trebek himself wasn't interested in entertainment celebrities when he spoke a few years ago about who might be good fit to take over the show.
Trebeck spoke to TMZ in 2018 about who he thought might be a good Jeopardy! host. Trebek cited sportscaster Alex Faust and CNN's Senior Legal Analyst Laura Coates. It seems from their responses on Twitter that both were surprised by the recommendation, though Coates said she was "honored and humbled" while Faust described himself as "flattered" and "delighted" upon reading the interview.
As noted by The Ringer, it's telling that Trebeck would recommend names from the world of broadcasting. Unlike other game shows or contests, part of the appeal of Jeopardy! — and of Trebek himself — is the calm, almost scholarly air of authority that the show offers its contestants and viewers. The show, which has run for 37 seasons and is as beloved as ever, doesn't need a big name to pull in viewers or flashy gimmicks to keep them.
Jeopardy! has announced on its official Twitter that a series of guest hosts will be featured in the coming weeks, including Bill Whittaker, Katie Couric, and Mayim Bialik, with charitable donations made to a cause of each's hosts choosing. 
While Trebek's legacy of 36 years and more than 8,000 episodes will be tough to match, we're hoping the person who ultimately takes over the mantle can offer the show the same commitment and consistency for years to come.