What The Lyrics Of Better From Zayn Malik Really Mean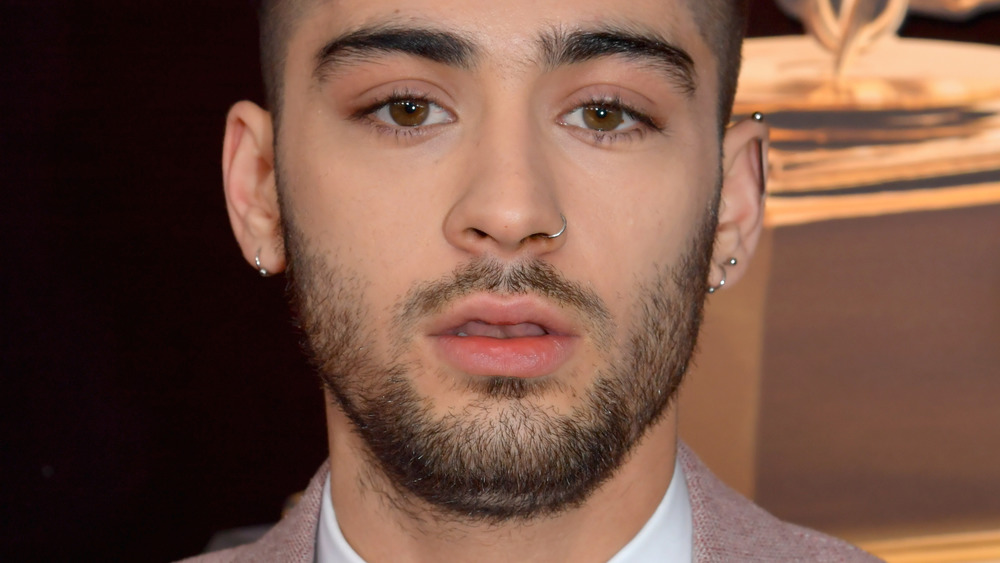 Lester Cohen/Getty Images
Zayn Malik's new album titled Nobody Is Listening was released on Jan. 15, and we're most definitely listening. The album includes the song "Better," which was previously released as a single, accompanied by a music video, in September 2020.
Are the lyrics of "Better" inspired by Malik's relationship with model Gigi Hadid? It sure sounds like it. First, let's briefly recap the timeline of the couple's relationship. Both Malik and Hadid were recently out of long-term relationships when they met at a party in November 2015 and became an item shortly thereafter. But the past five years haven't been all smooth sailing. The couple split in March 2018, reunited a month later, and then broke up again in January 2019. This breakup lasted for nearly a year, but they were back together by the holidays. In May 2020, Hadid confirmed that she was pregnant with the couple's first child.
Just a week after becoming a father, Malik released the single "Better" (via Elle). The lyrics are about giving a tumultuous relationship another chance, which definitely indicates they're drawn from Malik's personal experience.
The lyrics describe a tumultuous relationship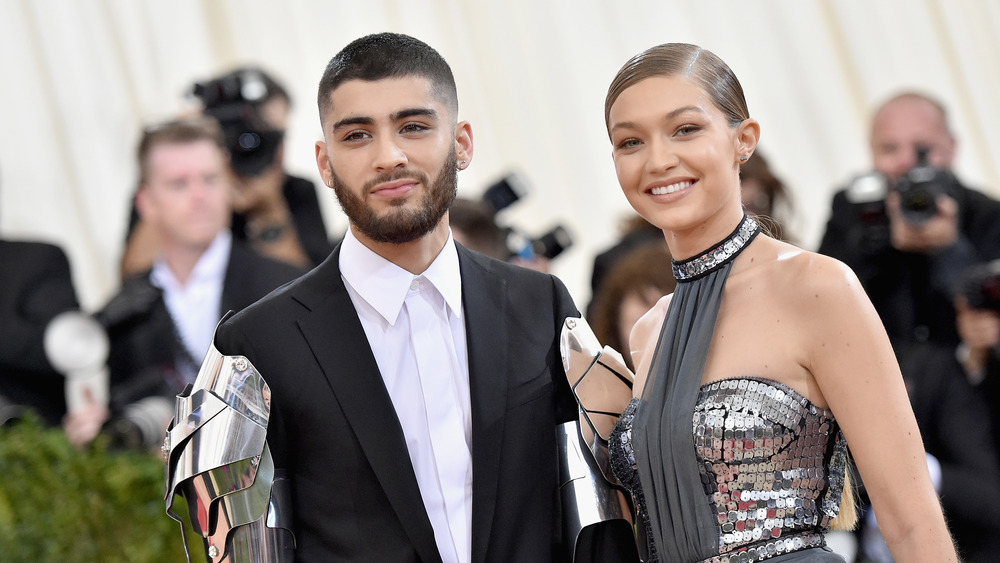 Mike Coppola/Getty Images
As Elle points out, the lyrics "Just this one time hear what I'm tryna say / Know you might not feel quite the same way / But I love you / I tell you, I love you" are consistent with reports that Zayn Malik never got over Hadid — even when they weren't officially an item.
The emotional lyrics also include Malik's doubts that they're truly meant to be together. A particularly memorable section actually goes as far as to reference the O.J. Simpson murder trial. "Still in my mind sometimes / I must admit it / Like it's a crime, on trial I got acquitted / Me and you wasn't meant, we wasn't fitted / Like it's a glove, I hated to admit it," Malik sings (via Harper's Bazaar). 
Although their relationship has had its ups and downs, Malik and Hadid seem to be stronger than ever. They're loving life with their three-month-old daughter, but have chosen to keep her out of the public eye as much as possible. In fact, we haven't even learned her name or seen a photo of her face (via Hello!). After having so much of their personal lives play out in the tabloids, it's totally understandable that they want to enjoy this special time in private as a family.