What You Don't Know About Why Don't We's Daniel Seavey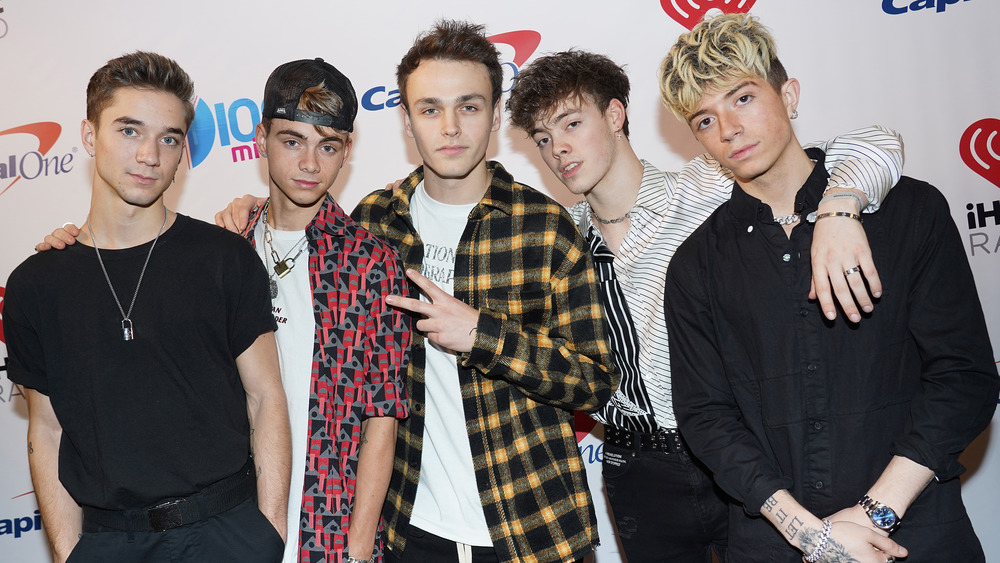 Alexander Tamargo/Getty Images
At 21 years of age, Why Don't We's Daniel Seavey seems incredibly mature. About taking a break from his fellow band members — and social media — the Pacific Northwest native recently told People magazine, "We didn't really get a break and we needed one bad; we were dragging. So the break was nice to take for a second. Initially, we thought we'd come back in three months and it turned into nine because of COVID."
The thing is, Seavey has been "working" since he was a kid, having been on American Idol when he was in high school (via Fandom). As you can see in his audition video, the then 15-year-old sang for judges Keith Urban, Jennifer Lopez, and Harry Connick Jr. in 2015. At that time, he spoke about the many instruments he played, including guitar and piano. Seavey would go on to sing "Hallelujah" and "Straight Up" by former Idol judge Paula Abdul, and earn his ticket to Hollywood.
The talented young musician was ultimately eliminated from the top 9 finalists, but clearly his musical journey was far from over.
Daniel Seavey went from American Idol to Why Don't We
It would be the same year, 2016, that Seavey left Idol that the band Why Don't We would form, comprised of four other boys, including Corbyn Besson, Zach Herron, Jonah Marais, and Jack Avery (via All Music). The New Year marks the release of their second album, The Good Times and The Bad Ones. According to Paper, Seavey's favorite part of the album is, "creating something authentically special." Clearly the 10-track release is very important for the young artist, with his recent Instagram post noting, "This album means everything to me. So much life wrapped up in this album... Hope you enjoy."
Of course, it seems the album is all the buzz, and Why Don't We is experiencing huge success, but Seavey's life was not without challenges along the way.
Daniel Seavey struggled but has his talent to thank for his success
According to Fandom, Seavey experienced depression post American Idol rejection and peers even bullied him about his experience. He wanted to give up on his dream to become a musician, but luckily, he persevered, along with help from his parents.
Interestingly, it seems the talented Seavey was alway destined for the stage, as his mom says he had perfect pitch from a young age. Further, as the versatile artist told People in 2017, he started playing instruments as young as preschool. "The first instrument I ever played was my sister's pink toy piano," he told the outlet, adding, "It was three feet long and I just started messing around at 4 years old."
Now, he claims to play more than 20 instruments, with his favorite being the cello. Meanwhile, Seavey counts The Beatles and Ed Sheeran as huge musical influences.