Who Is Why Don't We's Jack Avery?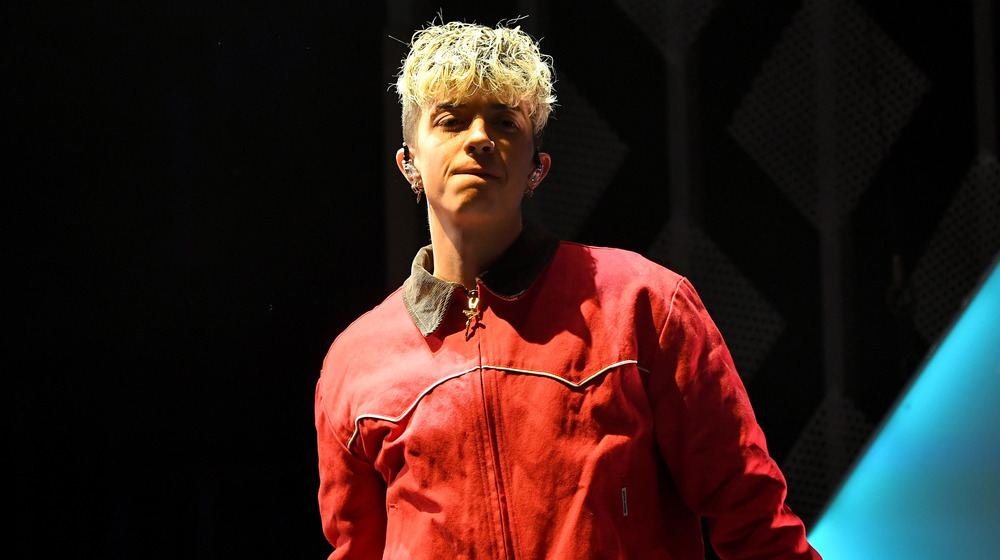 Paras Griffin/Getty Images
Jack Avery is one fifth of the boy group Why Don't We, which just released its second album, The Good Days and Bad Ones. The band, made up of Corbyn Besson, Zach Herron, Jonah Marais, and Daniel Seavey, formed in 2016, but by then, the now 21-year-old had already debuted a solo song, "Liar," after getting his start singing on social media platforms like YouTube (via Tiger Beat). One look at the talented pop star and you'd think he has natural ringlets — but you would be wrong. Avery apparently got a perm to capture his unique look.
An odd fact that seems to make an impression with those who follow the band is that the guitar player, who hails from Pennsylvania, loves Cinnamon Ice Breakers gum, with the star admitting, "If fans want to know anything about me, it's that I really like this gum" (via People). But in between chewing up to four pieces simultaneously, and when he isn't performing with Why Don't We, Avery is busy being a dad to his almost 2-year-old daughter, Lavender, with the star saying about a recent break from songwriting and recording, "Our bond has just grown immensely. I can never ask for more."
About Jack Avery's personal life
Lavender's mother is an Instagram influencer named Gabriela Gonzalez. According to StyleRant, the couple is no longer together following their daughter's birth, but they do co-parent the child, with Gonzalez and Lavender living in Hawaii. The outlet notes that Avery may have been seeing other women — and this is why the relationship ended.
Whether or not those rumors are true, Avery clearly takes fatherhood very seriously, having posted on Instagram about his daughter's birth in 2018, "This has been the most humbling experience of my entire life. It has forever changed my life in the best way possible. Today is a very special day though. Gabriela, (my angel) is the most selfless person I have ever met in my life" (via Access Online).
Meanwhile, as he told People in 2017, Avery tries to stay humble despite the band's success, saying, "Life is different. We're in interviews all day and doing shows and crazy stuff, but I still feel like the same dude. Mentally, I don't feel any different."