Kamala Harris Reveals Where She Was During Capitol Violence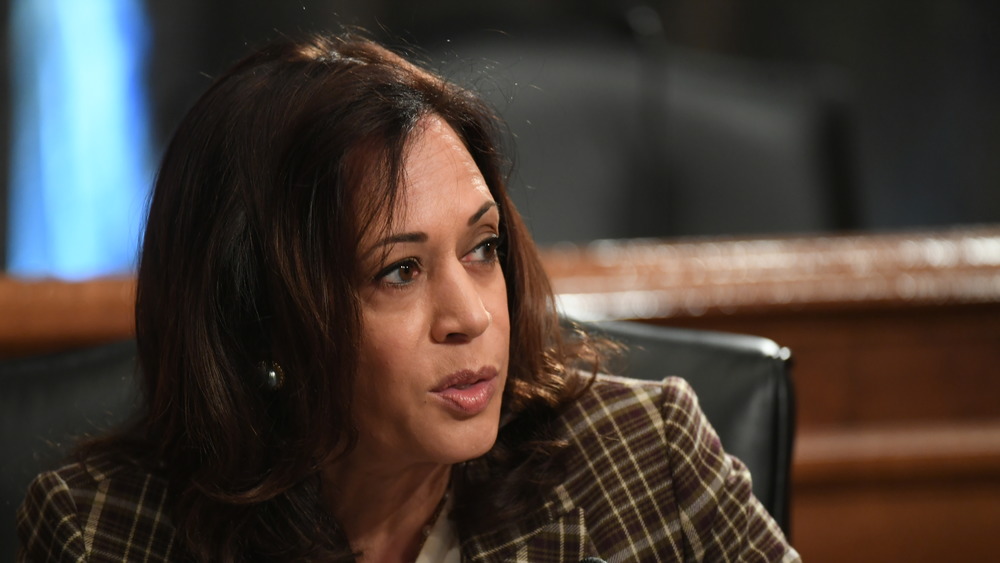 Pool/Getty Images
Before we knew her as Vice President-elect Kamala Harris, we were familiar with her as a Democratic senator from California. And Harris is not scheduled to resign her Senate seat until Monday, January 18 (via CNN). Given that Harris has yet to step down, where was she on January 6, the day the U.S. Congress was scheduled to certify she and President-elect Joe Biden as the winners of the November 3 election?  "I was at the Capitol that morning," she told CBS anchor Jane Pauley (via CBS News). "And then I was in a meeting and I was told that I should leave. I was taken to a secure location with my husband, we watched in horror."
Harris admitted that, like Pauley, she thought that the January 6 violence, which extended into the halls of the U.S. Capitol, was earth-shattering. "It was seismic ... it was in many ways a reckoning. It was an exposure of the vulnerability of our democracy. It is outrageous,  and we will remember it like we have remembered some of the most significant [dates]. December 7th. We will remember Jan 6 ... an attack on the foundation and fundamental principles and ideals we hold dear."
The Biden-Harris inauguration will be different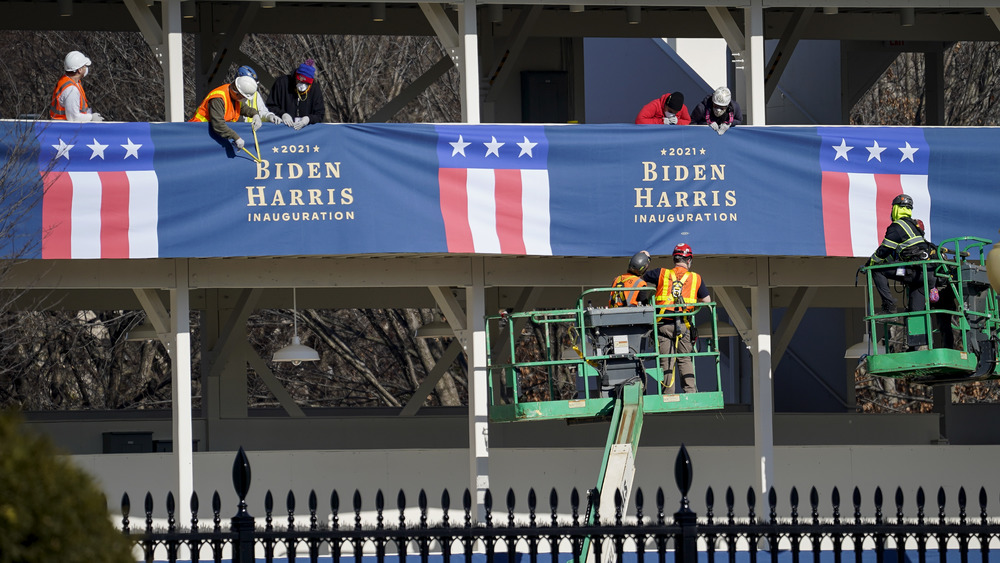 Drew Angerer/Getty Images
It is only partly due to security concerns that the inauguration that will bring the first woman Vice President into power will be different. "This will be an inaugural like no other, in large part because of COVID," the Vice president-elect said (via CBS News).
She added: "But we are gonna get sworn in. And we're gonna do the job we were hired to do. And that means focusing, for example, on getting people vaccinated. We want to get 100 million done in the first 100 days. It's gonna be very tough to do it. We're gonna reopen the schools in a safe way. We have to get to the job of healing America."
The theme for this year's Inauguration is "America United" and will include a nationwide memorial commemorating those who died from COVID-19. The nation's capital, Washington D.C., remains under a public emergency declaration, which will remain in force until the day after the inauguration. Portions of the city, which are familiar to many people around the world, will be closed until the event comes to an end (via The Guardian).