What Trump's State Of Emergency Declaration Ahead Of The Inauguration Really Means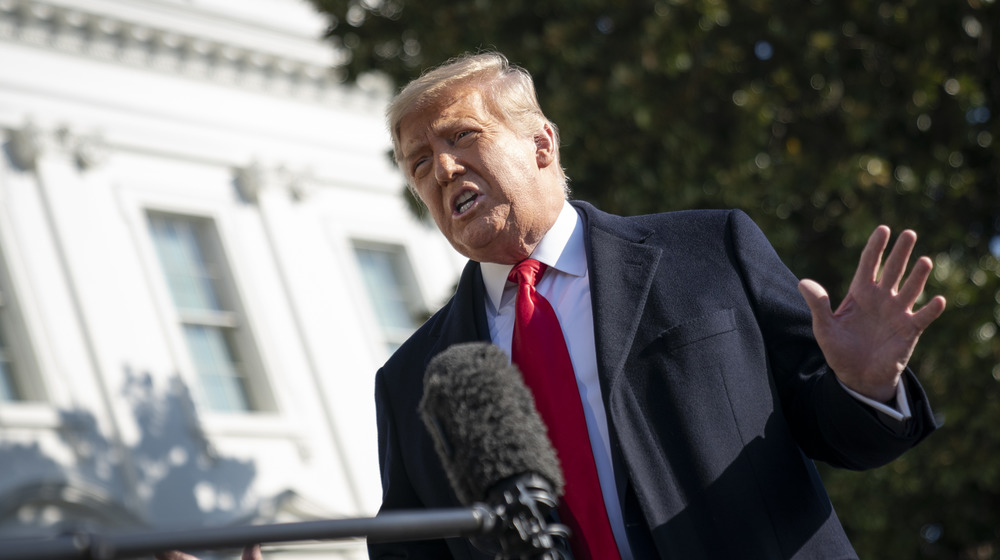 Drew Angerer/Getty Images
On Monday, January 11, 2021, President Donald Trump declared a state of emergency in Washington, D.C., ahead of the January 20 inauguration of President-elect Joe Biden and Vice President-elect Kamala Harris, as reported by Politico.
Trump's declaration comes nearly a week after D.C. Mayor Muriel Bowser declared a state of emergency in the city on the evening of the January 6 attack on the United States Capitol, which left five people dead. The order issued by Trump on Monday means that the Department of Homeland Security and the Federal Emergency Management Agency will be on hand if any more violent protests require an emergency response.
"If I'm scared of anything it's for our democracy," Bowser said at a Monday news conference. "Because we have factions in our country... that are armed and dangerous" (via The Washington Post). Although Democratic and Republican lawmakers don't agree on much, a number of politicians from both parties have urged the public to cancel any plans to attend Biden's inauguration.
There have been further threats of violence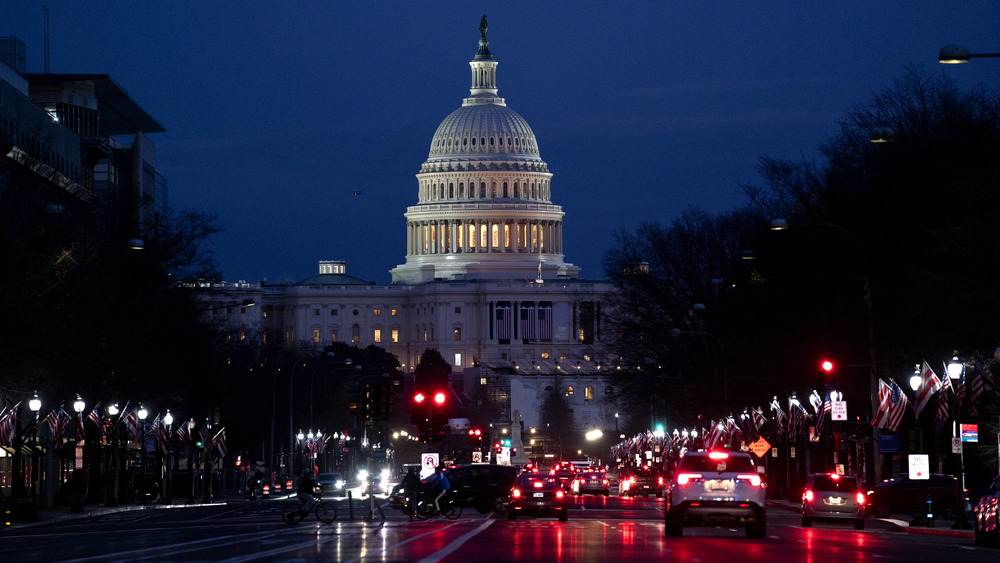 Stefani Reynolds/Getty Images
According to the Post, Bower, Maryland Gov. Larry Hogan, and Virginia Gov. Ralph Northam spoke on Monday. During the call, all three agreed to urge civilians to stay away from the area on Inauguration Day.
As of January 12, NBC News reported that House Democrats have been made aware that there is an "increased threat" to the Capitol in the coming days and weeks. "[W]hat I think is important for the public to know is that there is an increased threat," Rep. Ilhan Omar of Minnesota stated during an appearance on MSNBC. "What we experienced Wednesday could potentially be repeated and there are proper steps being taken." Omar also said that national security and federal law enforcement have coordinated to ensure that we don't see another breach of the Capitol and that members of Congress and their staffers who work in the building will be kept safe.
NBC News also reported that during an appearance on CNN, Rep. Conor Lamb of Pennsylvania said there has been talk of a plan for "about 4,000 armed patriots to surround the Capitol and prevent any Democrat from going in. They have published rules of engagement, meaning when you shoot and when you don't." "This is an organized group that has a plan," Lamb said. "We are not negotiating with or reasoning with these people. They have to be prosecuted... And, unfortunately, that includes the president. Which is why he needs to be impeached and removed from office."