The Truth About Roger Goodell And Jane Skinner's Marriage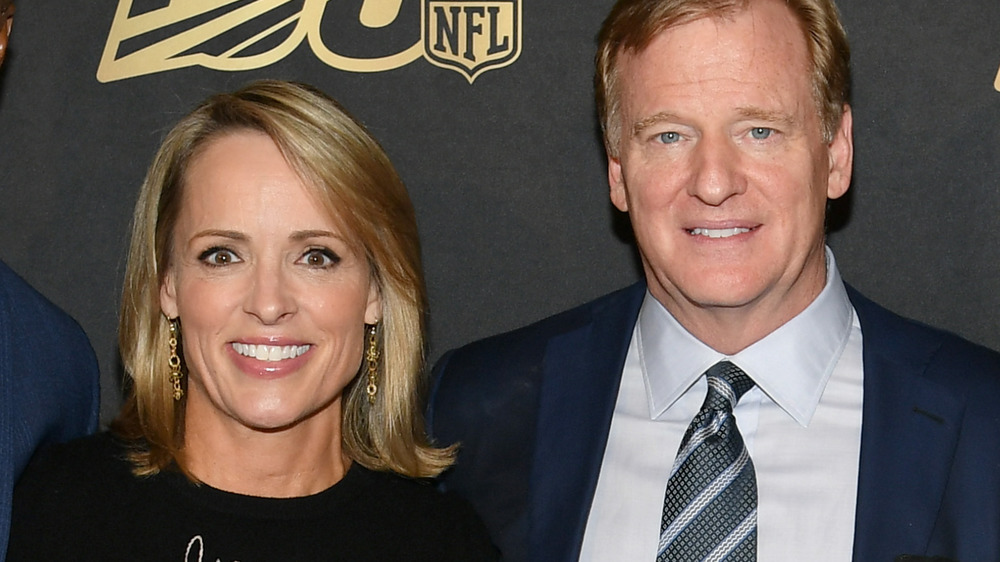 Mike Coppola/Getty Images
How much do you know about Roger Goodell's marriage to Jane Skinner? If you're an NFL fan, you surely know a lot about the league's commissioner. After beginning as an office intern, Goodell rose up the ranks of the organization and eventually took on his current position in 2006. He frequently made headlines in 2020 due to his efforts to ensure that 256 regular-season games could still occur during the COVID-19 pandemic — which he was successful at, Sportscasting reports. Despite any criticism Goodell and the NFL have received over the years, he maintains a supportive partner in his wife, Jane Skinner. 
Skinner and Goodell were married in 1997 after dating for four years and currently reside in Bronxville, New York with their twin daughters (via Distractify). They have a lot in common — first, both of their fathers had political careers. Goodell's father, Charles Goodell, was a Congressman and New York Senator before his death in 1987. Skinner's father, Sam Skinner, served as the Secretary of Transportation and before becoming the White House's Chief of Staff under President George H. W. Bush (via Sports Broadcast Journal). Skinner and Goodell both also work in the entertainment field. However, there's probably a lot you don't know about their relationship. 
The Goodells keep their family life private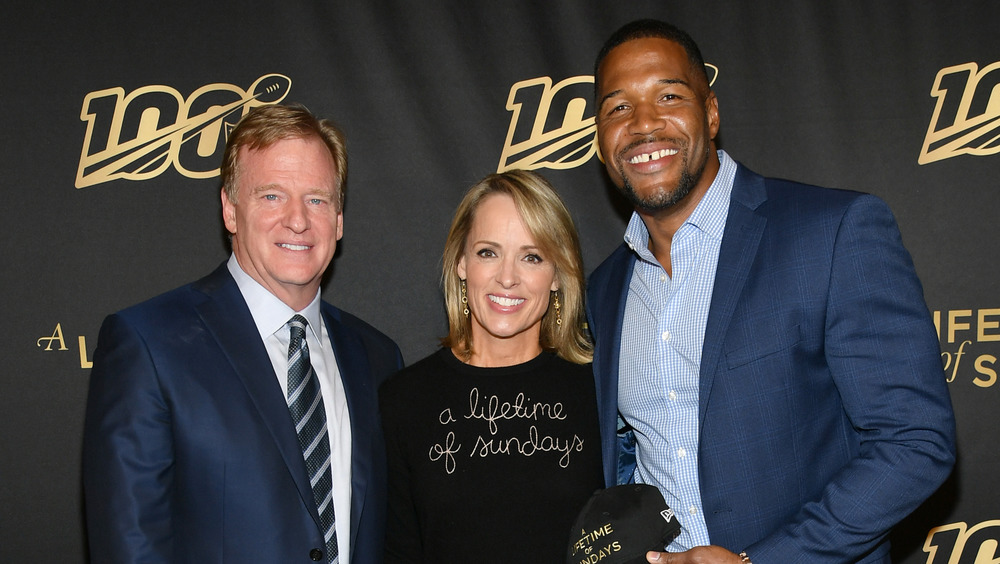 Mike Coppola/Getty Images
Goodell and Skinner don't often reveal much information about their twin daughters, who were born in 2001 (via Distractify). However, in 2016, Skinner told USA Today that both girls appear to be taking after their father when it comes to sports. "They play both team and individual sports: lacrosse, soccer, tennis, and track. They've been on both winning and losing teams," she said. "We've been really fortunate that they have coaches who have emphasized the importance of having fun, of learning, of teamwork, and I think that sometimes gets lost in this day and age."
Now college-aged, it's not confirmed where the girls chose to attend school, though in 2018, the family was seen touring Elon University in North Carolina. Goodell told the Elon News Network that his daughters became interested in Elon after his niece graduated in 2016. He also said they were "good students, unlike their father."
When Skinner left her Fox News job in 2010, she cited her daughters as the main reason. "My life in the 12 years I have been here has changed significantly in wonderful ways and they've created a lot of new responsibilities," she said when she stepped down, as reported by The Huffington Post. "I added a husband Roger Goodell who has in the last couple of years become the NFL commissioner, and has a job even busier than mine. I have twin daughters, so to do justice to this new life I've decided to take a break from the business."
Jane Skinner created a fake Twitter account to defend her husband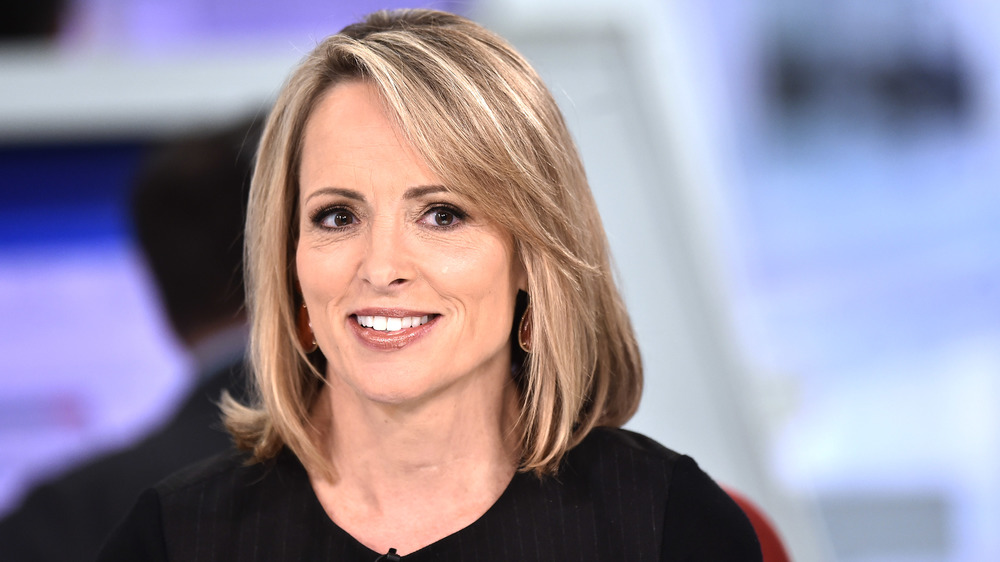 Steven Ferdman/Getty Images
Jane Skinner made it clear that she will go to great lengths to defend her husband in the face of criticism. In 2017, the The Wall Street Journal reported that Skinner was using a fake Twitter account to defend her husband and the NFL. Skinner was operating under the name "Jones Smith" and the handle @forargument. The page has since been deleted. 
She mostly used the platform to clap back at journalists and news outlets for stories involving her husband. One tweet came after WSJ reporter Jason Gay wrote about a controversial Sports Illustrated cover that showed a photoshopped image of Stephen Curry linking arms with Goodell. In the story, Curry was quoted as saying, "That was terrible" in reaction to the image, and Skinner was quick to offer her commentary. "Curry was referring to Kaep missing (not Goodell) when he said 'terrible' check the tape," she wrote in a tweet. "Please try harder to be fair and accurate."
Skinner has since stated her actions were born out of love. "I'm always bothered when the coverage doesn't provide a complete and accurate picture of a story," she told The Wall Street Journal. "I have always passionately defended the hardworking guy I love, and I always will. I just may not use Twitter to do so in the future!" Distractify reports.