What You Didn't Know About Jane Skinner, Roger Goodell's Wife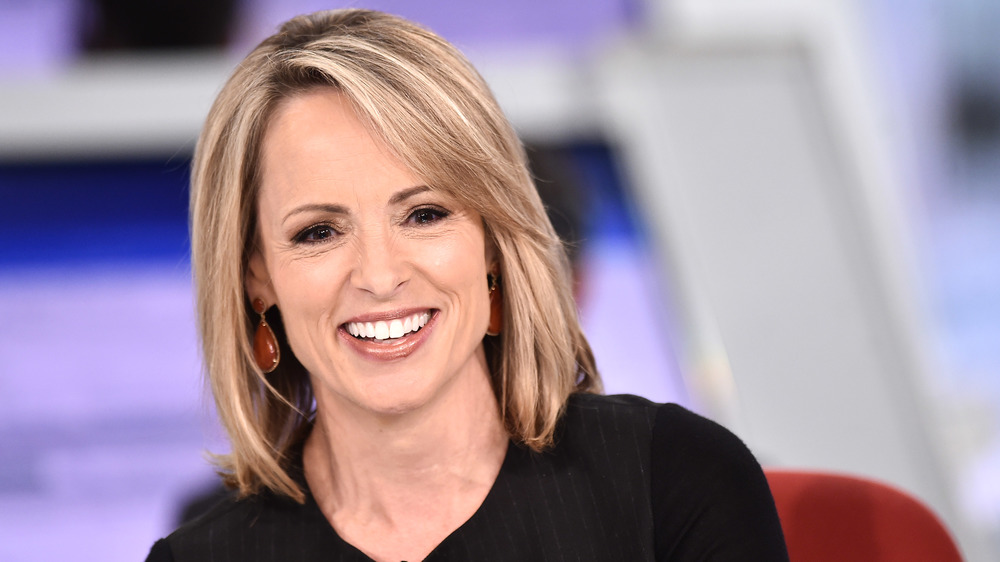 Steven Ferdman/Getty Images
Sports fans are surely familiar with NFL Commissioner Roger Goodell, but you may be surprised as to what there is to learn about his wife, Jane Skinner. Goodell — who took his current position in 2006 after rising up the ranks of the NFL — spent most of 2020 overhauling the league so that all 256 regular-season games could still occur during the COVID-19 pandemic, reported Sportscasting. It's certainly no small feat, but Goodell's wife has an equally impressive résumé. 
The pair got married in 1997 after dating for four years and currently reside in Bronxville, N.Y. with their twin daughters (via Distractify). Goodell and Skinner come from similar backgrounds, with both of their fathers involved in politics. Goddell's father, Charles Goodell, was a Congressman and New York Senator before his death in 1987. Skinner's father, Sam Skinner, served as the Secretary of Transportation and before becoming the White House's Chief of Staff under President George H. W. Bush (via Sports Broadcast Journal). 
Here's what else you should know about the NFL commissioner's wife.
Jane Skinner had a long broadcasting career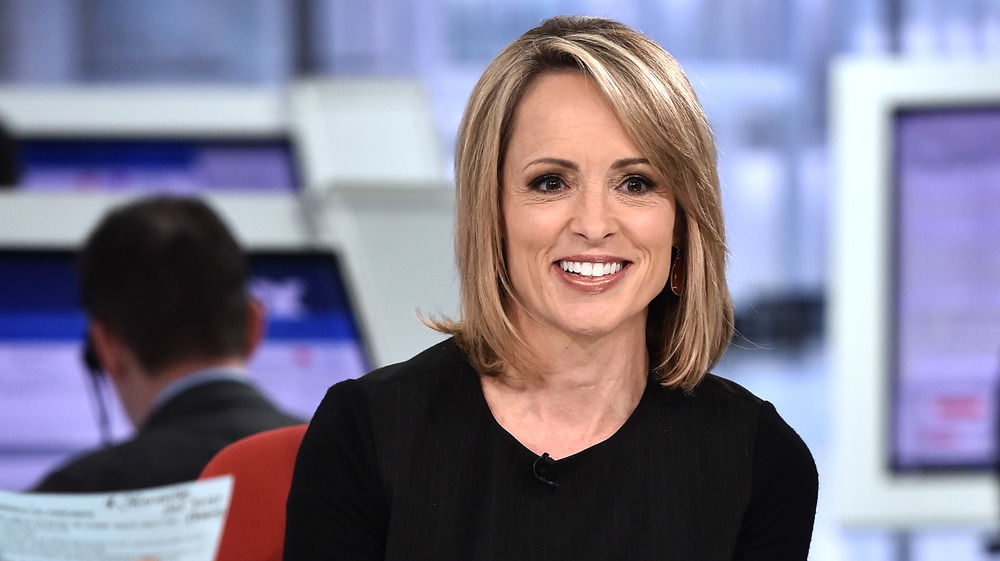 Steven Ferdman/Getty Images
Jane Skinner chose not to follow in her father's political footsteps, but she didn't shy away from the public eye. The now 53-year-old began her 20-year television career working at smaller news stations before landing a spot at Fox News. Alongside anchor Jon Scott, she co-hosted Happening Now, a midday program that ran from 2007 to 2018. 
She ended up leaving Fox in 2010 in order to care for her two young daughters. "My life in the 12 years I have been here has changed significantly in wonderful ways and they've created a lot of new responsibilities," she said when she stepped down, as reported by HuffPost. "I added a husband Roger Goodell who has in the last couple of years become the NFL commissioner, and has a job even busier than mine. I have twin daughters, so to do justice to this new life I've decided to take a break from the business."
Earlier this year, Skinner returned to television as the executive producer of A Lifetime of Sundays, a 90-minute documentary that tells the story of four female NFL owners: Virginia Halas McCaskey (Chicago Bears), Martha Ford (Detroit Lions), Patricia Rooney (Pittsburgh Steelers), and Norma Hunt (Kansas City Chiefs), per Fox Business. 
Jane Skinner will do whatever it takes to defend her husband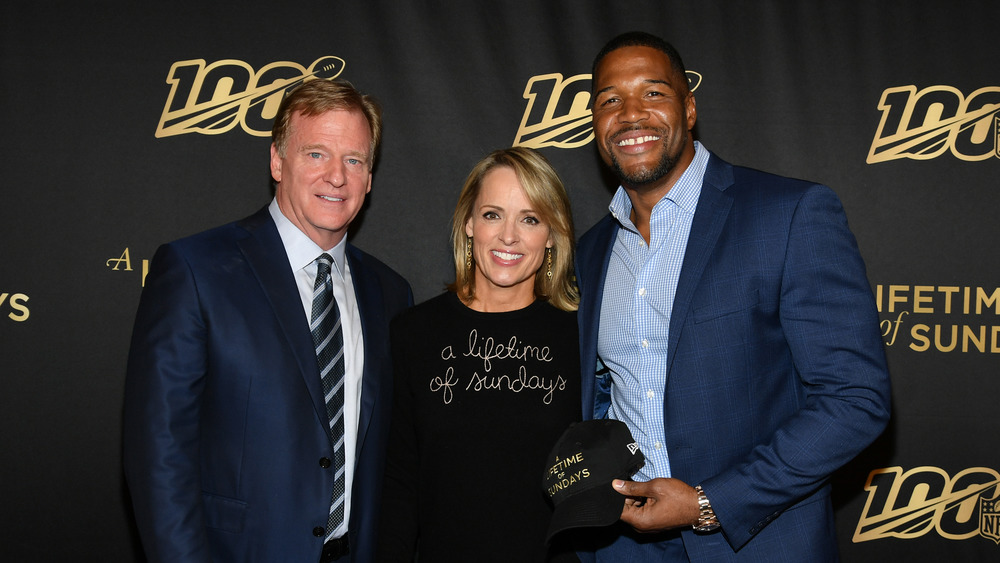 Mike Coppola/Getty Images
In 2017, the Wall Street Journal reported that Jane Skinner was using a fake Twitter account to defend her husband and the NFL. Skinner was apparently operating under the name "Jones Smith" and the handle @forargument — not exactly the most inconspicuous account, which is likely a big reason people began to catch on. 
The page has since been deleted, but in one tweet, the account clapped back at an ESPN article about the protests that were occurring during the National Anthem. "Reads like press release from players' union. You can do better reporting," Skinner allegedly wrote (via Distractify).
When the WSJ reached out to her about the account, Skinner admitted that her actions were born out of love. "I'm always bothered when the coverage doesn't provide a complete and accurate picture of a story," she told the publication. Distractify reports, "I have always passionately defended the hardworking guy I love, and I always will. I just may not use Twitter to do so in the future!"