The Real Reason Joe Biden Needs To Give Up His Peloton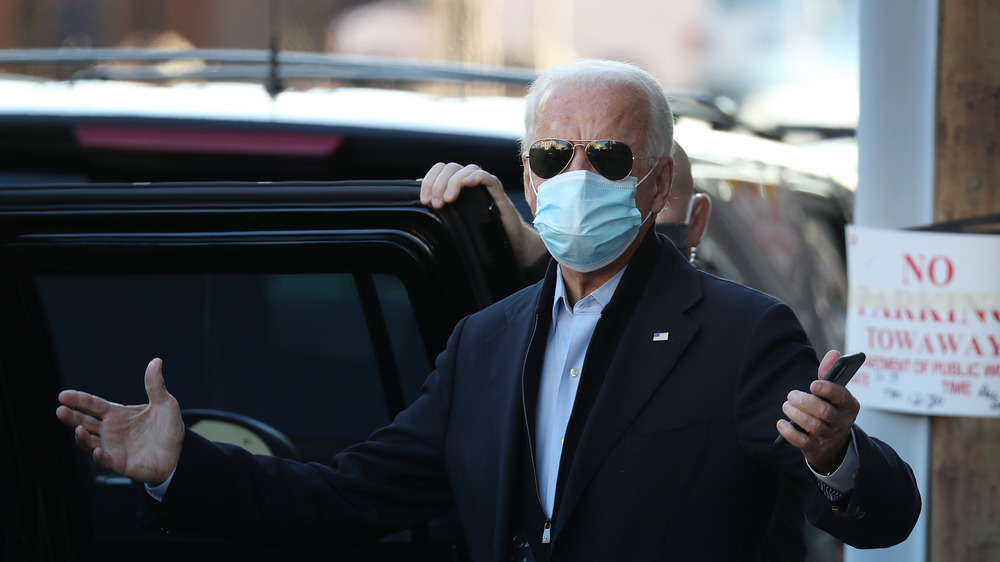 Joe Raedle/Getty Images
We all have a soft spot for our digital devices, but there is that one device that we tend to favor above all others. For former President Barack Obama, it would have been his BlackBerry (via The New York Times), and for outgoing President Donald Trump, his smartphone (he switched from an Android to an iPhone in 2017, according to The Verge). Joe Biden's preferred device may not fit in his back pocket, but it's no less problematic and may cause the same amount of trouble as his predecessors' communicators: his Peloton.
The home exercise bike, which already had a following to begin with, picked up more devotees during the pandemic, because it connects users to both live and on-demand workouts by live instructors. The bike even tells you how you're doing, so if you are the competitive type, you'll get the high of knowing that you're better than people you are never likely to meet in your lifetime. 
Peloton says it has about a million active members, inclusive of home riders, app subscribers, and those who use Pelotons in a studio (via Retail Me Not). Now we know President-elect Biden is a member of that community, too, so why can't he continue his beloved exercise routine and take his prized possession with him to the White House? 
The Peloton has built-in security risks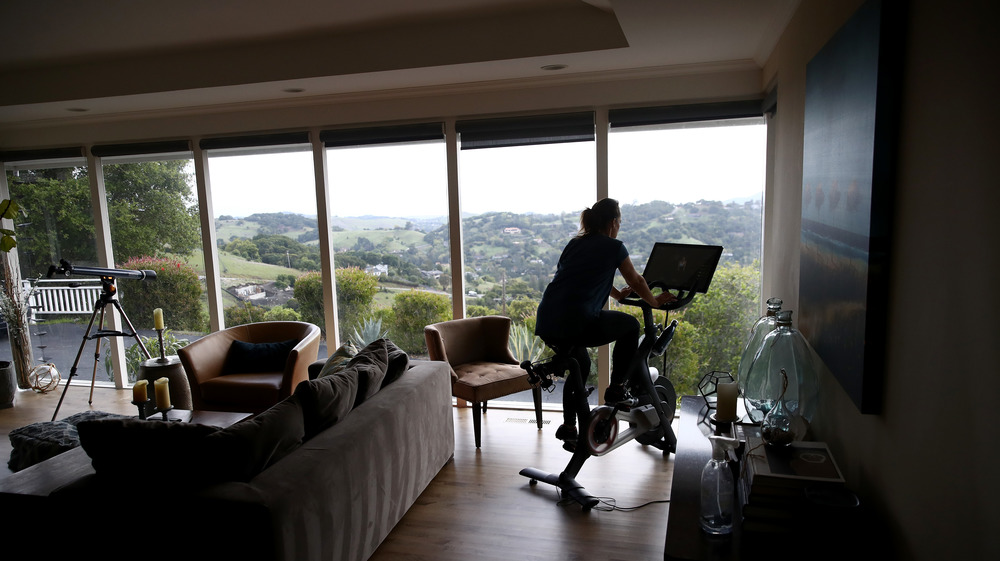 Ezra Shaw/Getty Images
The welcome mat wouldn't be out for Biden's Peloton at the White House because it not only connects to the internet, but it also has a camera and a microphone, all of which pose a security risk. Director of Data Analytics and Associate Professor in Practice at the University of Texas at San Antonio, Max Kilger, Ph.D. told Prevention, "Because you're connected to the internet, even though there are firewalls and intrusion detection software ... those things can be gotten around if you're really good and skilled."
In order to make Biden's Peloton White House ready, a few things will need to happen: "If you really want that Peloton to be secure, you yank out the camera, you yank out the microphone, and you yank out the networking equipment ... and you basically have a boring bike. You lose the shiny object and the attractiveness." Kilger explained to Popular Mechanics, which first broke the story (via Prevention). Even without all those concerns, The Verge already flagged Peloton back in 2017 for what it saw as its lax security and privacy, because as the company admits, it shares user data with its instructors.
There is a workaround for all this, and that's to ask Peloton to build a special model for the incoming president to use, and there is apparently some precedent for that, because Michelle Obama has one. Maybe the Obama bike and the potential new Biden bike can get talking so they can exchange notes.