This A-Lister Was Just Announced As Host Of Biden's Inauguration Celebration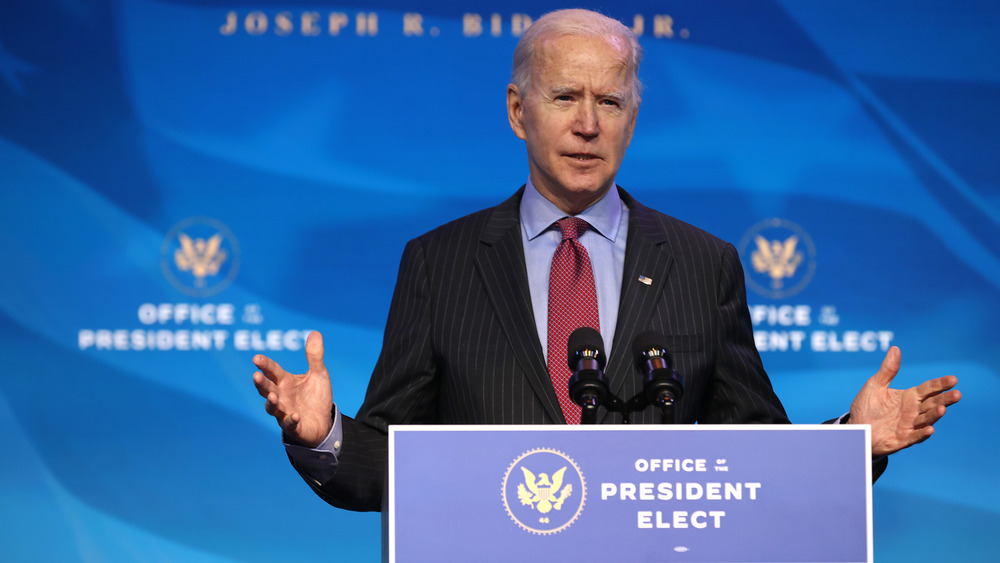 Chip Somodevilla/Getty Images
On January 20th, one week from today, President-Elect Joe Biden will be inaugurated as the 46th president of the United States of America. While watching him take the centuries-old oath of office might not sound at first like the most compelling way to spend a Wednesday, the inauguration will be accompanied by a television special hosted by one of the country's favorite on-screen personalities: Tom Hanks (via The Hollywood Reporter).
The special, Celebrating America, is intended to "spotlight American heroes" (via Politico), and it will include performance by many other beloved A-listers including Justin Timberlake, Jon Bon Jovi, and Demi Lovato. Timberlake will be performing his song "Better Days" with R&B artist Ant Clemmons. As Timberlake explains in his Instagram post announcing the performance, "This past year brought a lot of frustration, grief, anger — and there were times when it was easy to feel powerless. This song was our way of doing what little we could to encourage everyone to stay hopeful... and keep working towards a better, more equal future."
Here's how to watch the inauguration festivities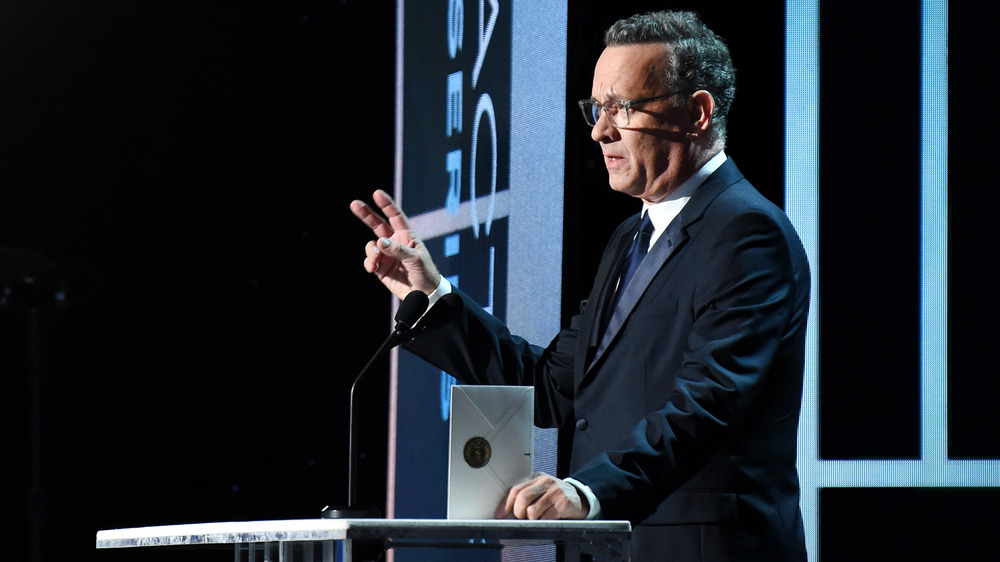 Dimitrios Kambouris/Getty Images
The 90-minute inauguration special will be broadcast live on ABC, CBS, CNN, NBC, and MSNBC from 8:30-10:00PM ET on the 20th, according to CBS's news release announcing the event. It will also be live streamed on the Presidential Inaugural Committee's YouTube, Facebook, Twitter, and Twitch channels.
As Tony Allen, CEO of the Presidential Inaugural Committee, says in the release, "This inauguration presents a unique opportunity to spotlight the resilience and spirit of an America United. We have witnessed countless heroes this past year step up to the frontlines and serve their fellow Americans, so we are telling their stories, spreading their collective light, and celebrating the best of our country and its people with this prime-time program. Our first priority is safety — so while many of us will be watching safely from our homes, we are creating real moments of connection that highlight a new inclusive American era of leadership that works for and represents all Americans."