Meena Harris' Tweet About The 'Second Gentleman' Has People Talking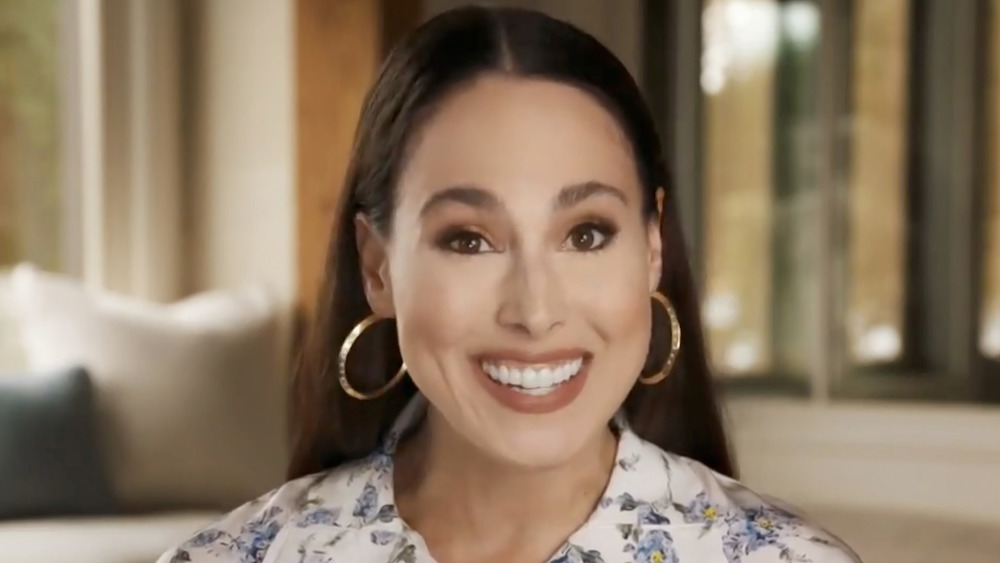 Handout/Getty Images
Vice President-elect Kamala Harris and her husband, Second Gentleman Douglas Emhoff, may have their fans, but few are as loyal or as vocal as Harris' niece, Meena. The lawyer is active on social media, and enjoys not only tweeting her support for the incoming Biden-Harris administration, but she also loves to take potshots at those whom she feels might be going after the woman she teasingly refers to as "Madam Vice President Auntie." 
Thus, it is not surprising that Meena went after one social media user who shared a screenshot of Emhoff's new Twitter profile page with the caption: "How absolutely emasculating is this." Meena let loose with a scathing response, saying: "The little insecure men saying that 'Second Gentleman' is emasculating prove just how much we all need to see and normalize — GASP! — men supporting powerful women." But what could possibly be "absolutely emasculating" about Emhoff assuming and embracing his new position within the context of the U.S. government?
Meena Harris' comment came as Twitter gave Doug Emhoff a new handle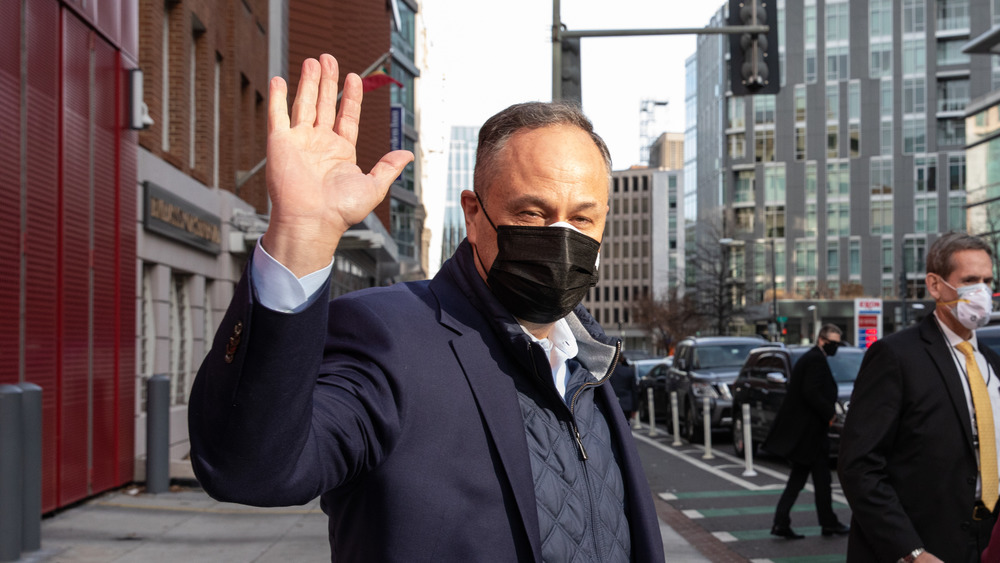 Cheriss May/Getty Images
In case you have not been on Twitter for a while, we would like to call your attention to a new handle in town — one that aligns with those of @PresElectBiden, @FLOTUSBiden, and @SenKamalaHarris. After Jan. 20, 2021, Douglas Emhoff, Vice President-elect Kamala Harris' husband, will be known to his Twitter followers as @SecondGentleman. 
While he has yet to tweet anything from said account, the man described as "Future Second Gentleman Douglas Emhoff. Devoted dad. Proud husband to Vice President-elect Harris" now has more than half a million followers. Instead, he has remained active on his own Twitter handle, @DouglasEmhoff. 
When his new identity was announced, he tweeted, "I'm so incredibly honored and humbled to be the first @SecondGentleman of the United States. As we countdown to Inauguration Day, I've been doing my homework—and looking to the past for inspiration." The tweet included a video taken inside the Library of Congress, which featured Emhoff exploring the history of second spouses throughout U.S. history.
Twitter rose up in defense of Doug Emhoff's position
It did not take long for social media to rise up in Doug Emhoff's defense. One Twitter user pointed out, "I can't imagine being so insecure in my manhood that I'd be emasculated by this, but it's interesting to note there are people mentally soft enough to be..." Another tweeted: "My heart breaks for Doug. He can't be a high-powered lawyer for the next few years, and what does he get in return? Marriage to an intelligent, attractive, successful, funny woman who happens to be a great cook and who's about to take him on the trip of a lifetime. The horror."
One of those who came to Meena Harris' — and Emhoff's — defense was Reddit co-founder Alexis Ohanian who, as the husband of tennis legend Serena Williams, knows a thing or two about being married to a strong woman. His clapback was short and succinct: "Tired of this LDE." We are just glad there are men in the spotlight who are setting a great example for what true modern masculinity should be.