Justin Timberlake Just Revealed Exciting Family News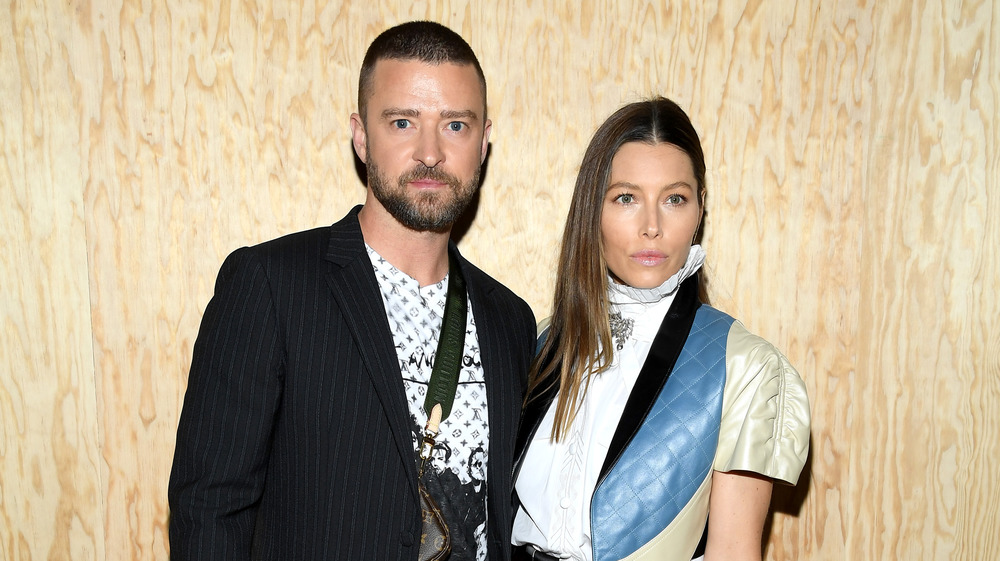 Pascal Le Segretain/Getty Images
In surprise baby news, Justin Timberlake and Jessica Biel have welcomed their second child together — and his name is Phineas. The couple kept this pregnancy quiet, much like they did with their first child, Silas, who was born in 2015, People notes.
During a virtual taping of the Ellen Degeneres Show, the singer opened up about his growing family. In the preview clip, Degeneres starts the conversation with, "You're a dad again. You have another little child." She then asked if he could reveal his baby's name and age. "He's awesome and so cute. Nobody's sleeping," Timberlake responded. "But we're thrilled. We're thrilled and couldn't be happier. Very grateful," he said, per People. 
Apparently, the famous host was one of the first people to know about Biel's pregnancy beyond their immediate family. The father-of-two talked about how grateful he was and Silas' excitement over welcoming a new sibling. Of brotherhood, Timberlake explained that Silas is "very much liking it, Phin can't walk yet or chase him down, so we'll see what happens." According to Today, this was the first time that the singer spoke about his newborn son publicly.
Former bandmate Lance Bass also confirmed the baby's birth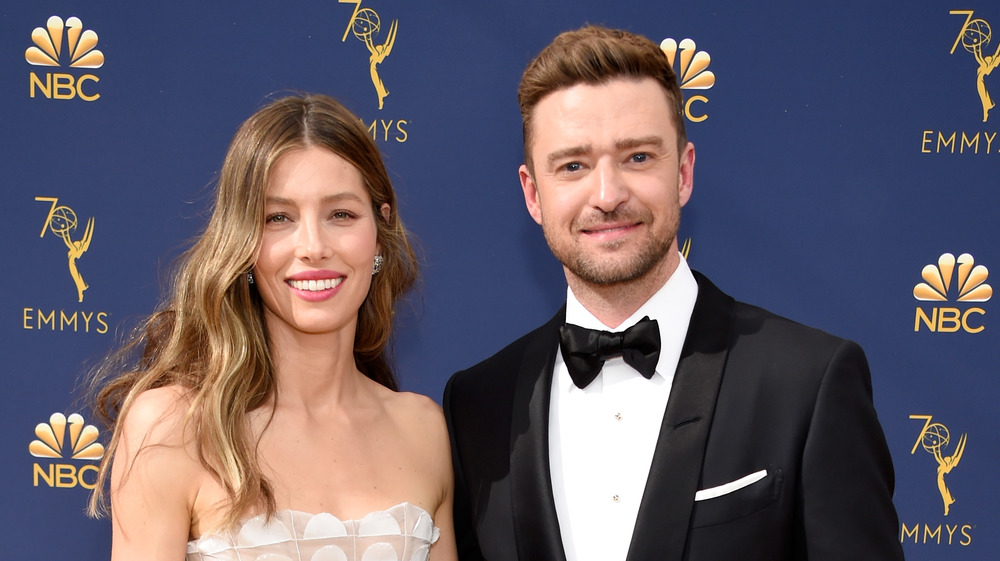 Kevin Mazur/Getty Images
After months of speculation about whether or not the couple had welcomed a second child, a friend of the pair actually confirmed the news. ET reports that Timberlake's former band mate, Lance Bass, actually shared about baby Phineas' birth.
In September of last year, Bass spoke with the outlet, gushing about the couple's newborn son. "The baby is cute of course, it's Justin and Jessica!" Apparently, all of the NSYNC group members knew about the couple's announcement, and their group chat now focuses on all things fatherhood. As far as the name went, Bass was much more tight-lipped, saying, "That's a good question. Justin would kill me!"
In addition to celebs like Lance Bass, baby Phineas has also rubbed elbows with Jimmy Fallon. The Tonight Show host shared that the baby is "adorable and already funny," according to Today. The relatively private couple has yet to divulge the meaning behind their son's unique name and other details around his birth. But, hopefully we'll get to see some cute pictures of SIlas and his baby brother soon.