Here's Why This Bridgerton Star Looks So Familiar
After dropping on Netflix on Dec. 25, 2020, Bridgerton became the content platform's fifth most-watched original series launch ever, as reported by Variety, and fans may have recognized a couple of familiar faces on the show.
For three episodes, Freddie Stroma played Prince Friederich, who is the Prince of Prussia and Queen Charlotte's nephew. Within the story, he catches the attention of many young ladies, though he takes interest in the main character, Daphne Bridgerton. Before portraying royalty, however, he was part of one of the most popular and successful film series of all time: Harry Potter.
Within the wizarding world, Stroma is Cormac McLaggen. This character was sorted into Gryffindor, was a year above Harry, Ron, and Hermione, and ended up being keeper for his house's Quidditch team. And, as pointed out by PopSugar, he was responsible for Gryffindor losing to Hufflepuff, as he hit Harry over the head with a beater's bat.
Freddie Stroma's Bridgerton and Harry Potter characters are quite different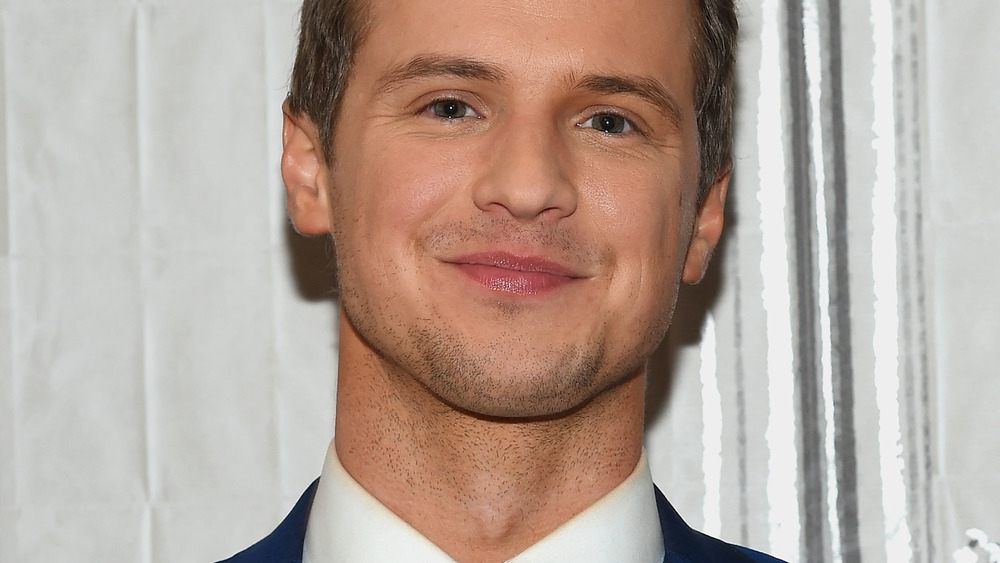 Ben Gabbe/Getty Images
On Bridgerton, Freddie Stroma's character, Prince Friederich, is polite and giving, even going so far as to buy Daphne a diamond necklace. In Harry Potter's story, though, Cormac McLaggen, who was also portrayed by Stroma, tried to make moves on Hermione underneath the mistletoe, talked badly about fan favorites like Ron and Ginny Weasley, and threw up on Severus Snape's shoes.
While these include very differing personality traits, both of these roles help to show off this actor's talent. This British star has also been seen in films such as A Cinderella Story: Once Upon a Song in 2011, followed by Pitch Perfect in 2012, and in 2016, he appeared on the hit television series Game of Thrones. In an episode titled "Blood of My Blood", he played Dickon Tarly. According to Deadline, Stroma will also have the main role in an upcoming series called The Crew.
Now that the mystery is solved surrounding this familiar face, fans can sit back, watch and wait to see what is next for Stroma and season 2 of Bridgerton.