The Reason Mailboxes Are Being Removed All Over The Country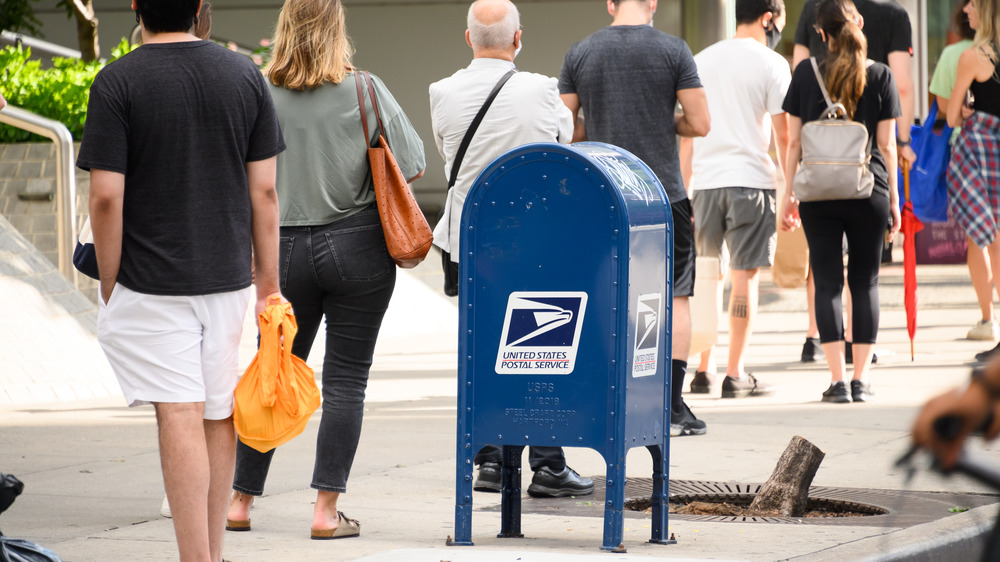 Noam Galai/Getty Images
If you live in a major U.S. city, you might notice some mailboxes disappearing this week. While USPS has been in financial trouble lately (via Time), the removal of these mailboxes has nothing to do with money woes but is instead because of security concerns ahead of President-elect Joe Biden's inauguration on January 20.
While removing mailboxes might seem like an extreme step, USPS feels it is an appropriate measure in light of the riots that seized the U.S. Capitol on January 6. It's not an unprecedented one, either, as mailboxes in Washington D.C. were removed four years ago when President Donald Trump was inaugurated.
Mailboxes may not seem like much of a security threat but, as the Daily Beast pointed out, they can easily conceal explosive devices. In the interest of public safety, at least 17 states will see mailboxes temporarily removed or locked in key areas this week.
Security concerns have people concerned as Joe Biden's inauguration approaches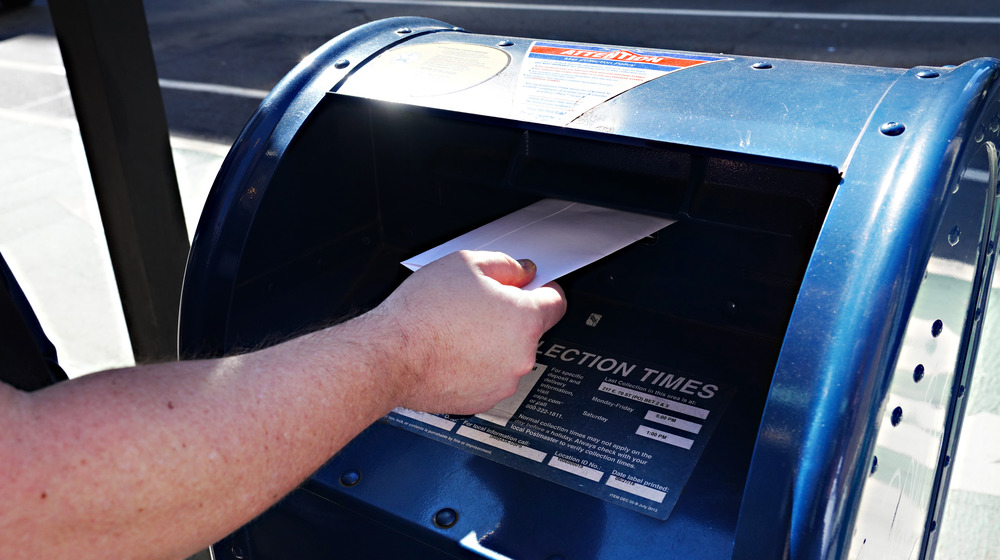 Cindy Ord/Getty Images
Washington D.C. will take things one step further. In addition to removing and locking mailboxes, more than a dozen post offices in Washington D.C. will be closed to business on January 20.
"It's part of our normal procedures to keep our employees and customers safe during times of protest or when large crowds are gathered near postal facilities, on postal routes, or by mailboxes," David Partenheimer, a spokesperson for USPS, told CNN.
As the inauguration draws closer, the nation is wary due to the possibility for unrest. An FBI bulletin obtained by CNN warned of plans for "armed protests" across the country in the days leading up to the inauguration. Thousands of National Guard troops have already been called to the U.S. Capitol (via AP), while individual states have taken their own safety precautions in anticipation of a disturbance. Lansing, Mich., for example, set up a fence around their state capitol, reported MLive. According to SFGate, Sacramento, Calif. did the same.