The Real Reason You Don't Often See Alexandra Breckenridge's Tattoos
Dan Macmedan/Getty Images
Alexandra Breckenridge is an actress known for her roles in American Horror Story, The Walking Dead, This Is Us, and Virgin River, and she also has a few tattoos. While they can be seen on red carpets and social media, they are usually covered up when she is acting.
According to Distractify, Breckenridge has a fairy on her calf, a fairy on her upper back, a swirl on her shoulder, a spider on her toe, and a crown on her forearm. And according to Inked Celebs, the fairy on her back was covered up by the letter "N", with a flourish design behind it.
While this actress may hide her tattoos while working, she did don some fake ones on The Walking Dead. Yes, while on this zombie-filled, post-apocalyptic television series between 2015 and 2016, her character, Jessie Anderson, had some not-so-real artwork that could be seen on her arm.
Tattoos are a way for Alexandra Breckenridge to express creativity, as is photography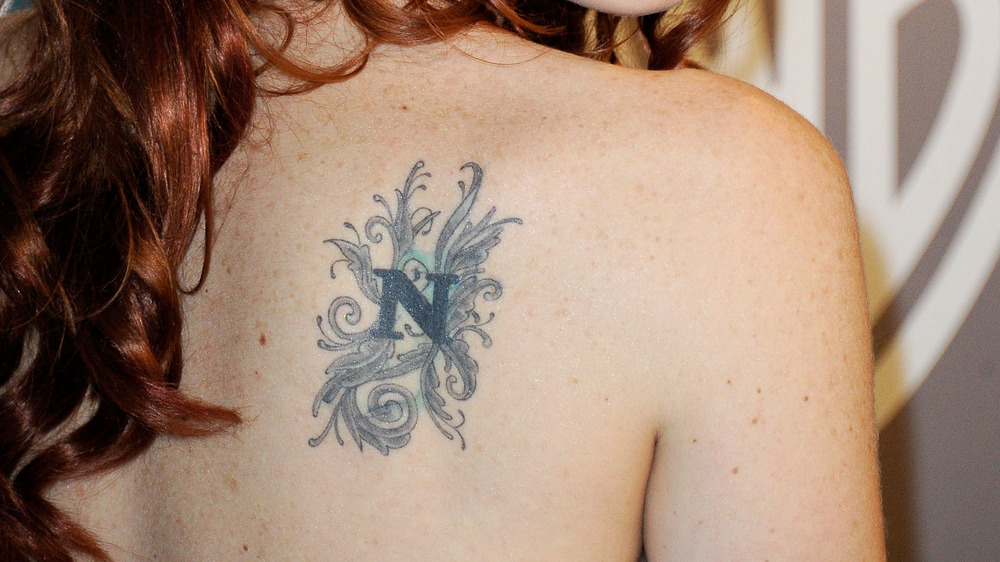 Kevork Djansezian/Getty Images
It is common for actors to have their tattoos concealed by makeup or even digitally removed in films and/or TV shows, so it makes sense that not all fans would have known about Alexandra Breckenridge's body art.
Furthermore, it seems to make some sense that she expresses herself in this creative way, as she is also interested in photography. In 2011, she told Collider that she is "completely in control of creating [her] photographs," even though she is not always given that freedom and flexibility when it comes to her on-screen characters.
On a similar note, when it comes to her tattoos, she is in charge of deciding what goes where, when she gets them, what the final product will look like, who creates them, and what they signify for her and why ... whether people see them while watching her entertain the world through movies and TV or not.