The Truth About Clare Crawley's Relationship With Her Mom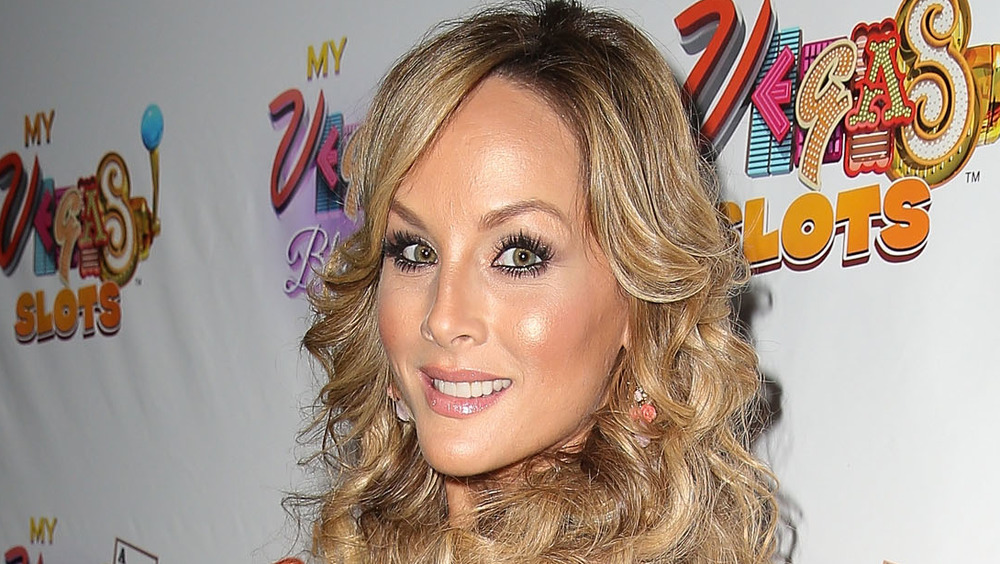 Imeh Akpanudosen/Getty Images
Clare Crawley and her mother, Lilia, have a special bond. The Bachelorette star opened up about their relationship during her brief time on the show. In the season opener last October, she revealed that she hadn't been able to see her mother for months due to the COVID-19 pandemic. "It's really hard for me to not be able to see her, to not be able to hug her," she said (via Heavy). "It's hard."
Clare's mom has Alzheimer's and dementia, and her diagnosis has been hard on the reality star. "I don't show it often, but there were so many days where I wanted to just crumble," Clare wrote in a January 2020 Instagram post. "But my CHOSEN family, and 2 sisters fought right along side me when I was struggling... And I am forever forever grateful!! They held me up when the weight of my mom's diagnosis crushed my soul. We fight together."
Clare Crawley revealed that her mom's 'mind is slipping away'
Clare opened up about her mom in a recent Instagram post. "I'm so thankful to be able to see my mom in person now," she wrote.
Clare revealed that her mother's condition is getting worse and that she is spending as much time with her as she can. "I get so emotional because this time is precious and I know means everything to both of us, especially as her mind is slipping away and her body is getting weaker,"' she wrote. "I try and sing and laugh to add a little sunshine to her day, even if it's only for the 20 minutes they allow. I love it. She has good days and bad, Just like we all do. Well today I couldn't hide my hard day. A mother always knows. Without saying a word, she reached in her pocket and pulled out this tissue and just squeezed my hand."
Clare Crawley's mom hit it off with her fiance, Dale Moss
After ending her run as the Bachelorette early and getting engaged to Dale Moss, Clare was excited to introduce her new fiance to her mom at the care facility where she lives. "Dementia's brutal," she said on the Bachelor Happy Hour podcast last November (via Us Weekly). "There was a moment where we're going through this process where people don't know we're [engaged] and we can't talk about it or anything like that... But he had come up and had a talk with my mom."
Clare said that her mom and Dale hit it off and that the sweet way he interacted with her mother was a testament to his character. "The fun stuff aside, I always said I want a guy who will be around for the hard stuff, for the nitty gritty, for when it's not pretty, for when it's not easy, and he's just embodied that," she said.