Ana De Armas Reveals A New Look After Breakup With Ben Affleck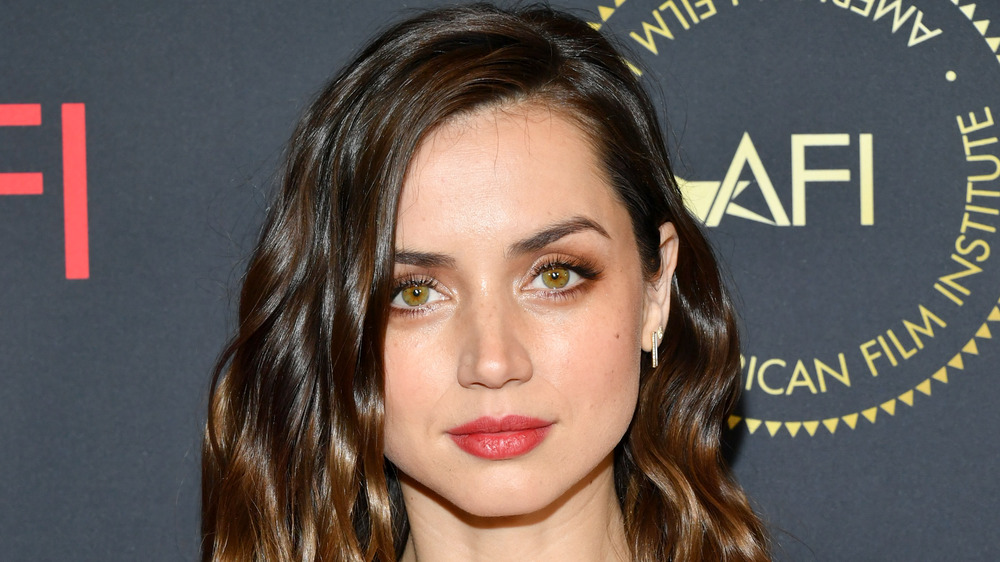 Amy Sussman/Getty Images
The world woke up on Monday to the sad news that Ben Affleck and his girlfriend of almost a year, Ana de Armas, had broken up. Well, Affleck fans might not be that sad — because now the 48-year-old is single again! Nevertheless, de Armas is like every other woman who has had her heart broken in that she has decided to move on from the relationship in a very relatable way. 
Nevermind that the Cuban-born star is basically Hollywood's new "it girl," appearing in mega-hits like Knives Out as well as the James Bond flick, No Time to Die with Daniel Craig. When it comes to mending wounds from a breakup, the 32-year-old did what we have all done — she changed her hair (via Hollywood Life). And it pretty goes without saying that the dark haired beauty looks just as lovely with her new, short 'do as she did with her longer, wavy tresses. In fact, the internet is loving de Armas' "get over Ben Affleck" hairstyle.
Why a breakup hair change like Ana de Armas' is so common
Upon posting pics of her chin-length style featuring fringe bangs to Instagram, comments poured in expressing that de Armas' breakup makeover was seriously working for her. "Wow I love it!" noted one of the actress' over 33,000 followers. "Omg how beautiful," complimented another fan of the shorter style, while yet another noted, "You look like a young Liz Taylor here."
Another commenter seemed mad at her ex and implied he was seriously missing out, with one writing, "I haaaaaaaaate you Ben Affleck." Meanwhile, for now, Affleck has stayed quiet about the split with his Liz Taylor look alike ex over on his social media as of time of writing. But we hope he has seen de Armas' new look and is feeling maybe a little, teeny bit regretful. Just a tinge?
Either way, we love that de Armas change up her locks, since we've all done it, with stylist Chase Kusero telling Refinery 29, "A haircut after a breakup is powerful," and Dr. Laura Berman noting to In Style, "There is something about a drastic cut that can feel cathartic after a break-up, like you are cutting off the dead weight and becoming lighter and freer."
So why not? You go Ana!