Lucille Ball's Daughter Speaks Out About Nicole Kidman Playing Her Mom In Biopic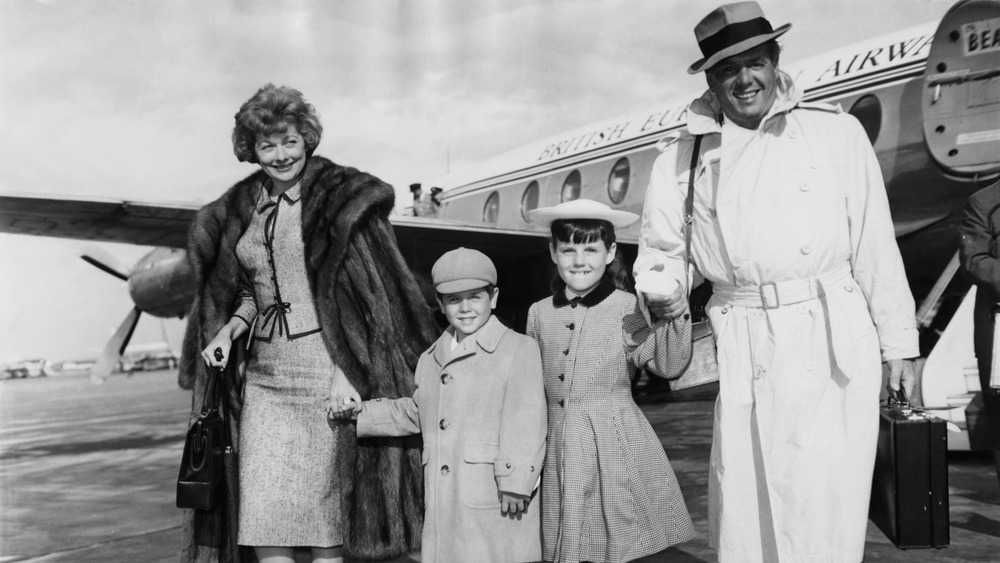 J. Wilds/Getty Images
Lucille Ball's daughter Lucie Arnaz once shared the best advice her famous mom ever gave her: "Don't come in whining" (via Goodmorning America). It seems she is following these wise words as casting news comes out about a new biopic about Ball and Arnaz's father, Desi. ET Online reports the Aaron Sorkin project is called Being the Ricardos and will star Nicole Kidman and Javier Bardem. And while some fans aren't happy with the actors who will portray the larger-than-life personalities who filled TV screens in the 1950s, Arnaz is taking a page from Taylor Swift's playbook with the message, "you need to calm down."
One actress who expressed interest in playing Ball in the film, Debra Messing, even campaigned on social media for the role (via Screen Rant). Fans agreed she was a perfect pick, with one tweeting, "I love Nicole but my gawd you are the spitting image of Lucy. And the comedy act would be nothing to you."
But as Arnaz pointed out, the movie isn't what fans may be expecting, and she feels good about the direction it's headed.
Lucille Ball's daughter has a very direct message for casting critics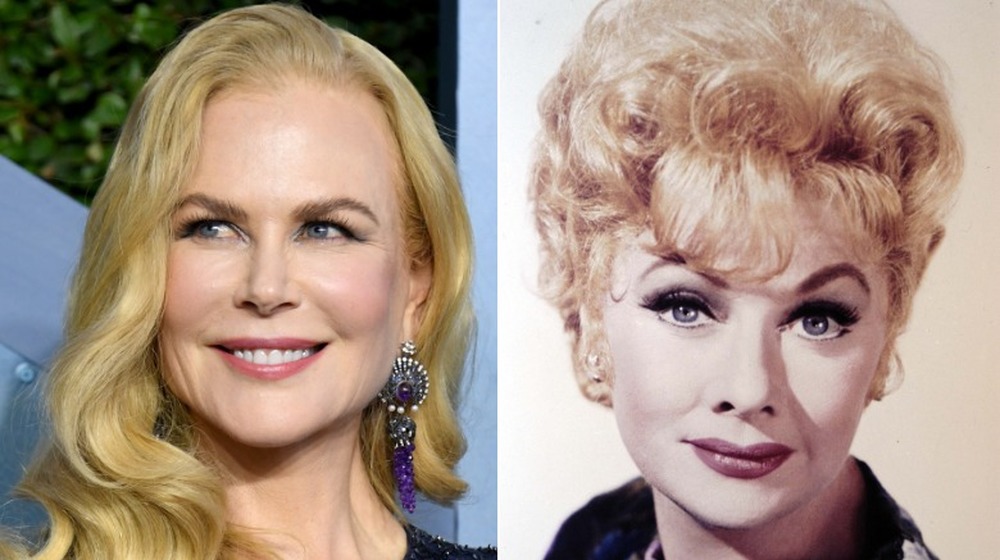 Jon Kopaloff, Photoshot/Getty Images
As Arnaz shared in a video posted to her Instagram, the casting, which was "leaked" according to the famous daughter, is "a done deal." Further, Ball's daughter noted about the film, "Nobody has to impersonate Lucy Ricardo nor do the Vitameatavegamin routine, or ... any of the silly things. It's the story of Lucille Ball, my actual mother, not Lucy Ricardo, and her husband, Dezi Arnaz, my dad, not Ricky Ricardo."
Don't worry — as Arnaz goes on to assure fans, "There will be humor in the film." But ultimately, beyond sharing more about the feel of the upcoming movie, she wanted to get a message to anyone out there who isn't happy about casting news. "I hope I can set the record straight here, and just say, stop arguing about who should play her, 'She doesn't look like her, her nose isn't the same, she isn't as funny...'" Arnaz said, adding, "Just trust us."
Finally, the no-nonsense Arnaz told fans, "The voting is over."