Tiffany Trump Just Announced Exciting Relationship News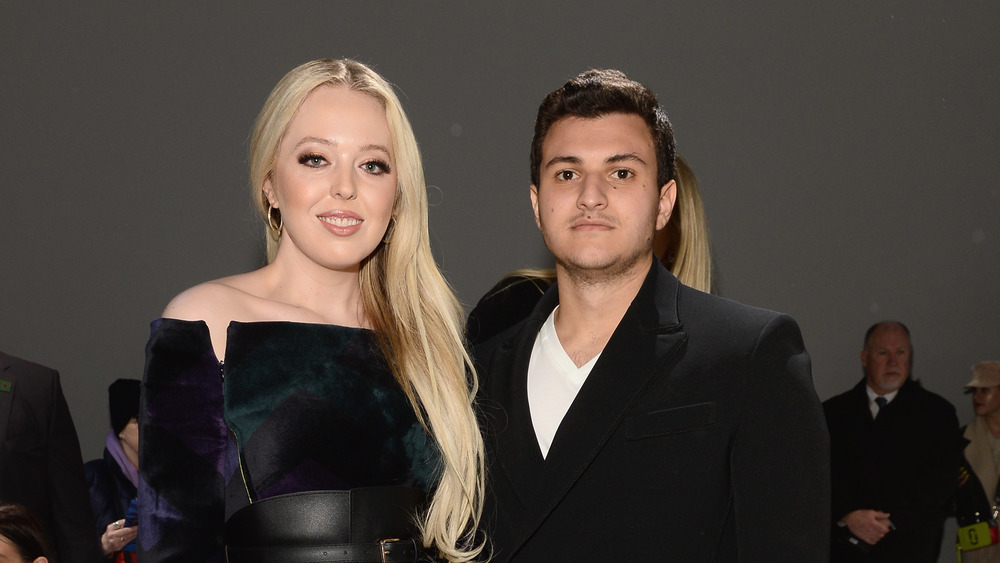 Noam Galai/Getty Images
Just one day before her father leaves office, Tiffany Trump shared the next big step she's taking in her own life. Trump, age 27, used an Instagram post to announce that she's engaged to her boyfriend, Michael Boulos.
Trump posted a photo of the pair posing on the White House colonnade, accompanied by a caption sharing the news. "It has been an honor to celebrate many milestones, historic occasions and create memories with my family here at the White House, none more special than my engagement to my amazing fiancé Michael!" Trump wrote. "Feeling blessed and excited for the next chapter!"
Boulos, age 23, shared the same photo in a post on his own Instagram account. "Got engaged to the love of my life! Looking forward to our next chapter together," he wrote.
According to Town & Country, the couple began dating in autumn of 2018. Boulos was raised in Lagos, Nigeria, where his family owns a number of companies that have a combined worth of over a billion dollars.
Tiffany Trump and Michael Boulos are likely Miami-bound
Like other members of her family, it looks like Trump has plans to move to Florida now that her father's presidency has come to an end. As reported by The Palm Beach Post, moving trucks were spotted outside Mar-o-Lago on Monday, January 18, and it's been widely rumored that Donald Trump and Melania Trump are relocating to Palm Beach.
Meanwhile, Ivanka Trump and Jared Kushner have purchased property on a highly exclusive private island in Miami. For their part, Trump and Boulos have been living in Setai Hotel in South Beach, Miami (via Page Six) but are looking to buy a house in South Beach.
Although her father has yet to publicly comment on the engagement, Town & Country reports that Trump's mother, Marla Maples, previously told the outlet that she "adores[s]" Boulos.
Trump graduated from Georgetown Law School in May 2020 and Boulos works for his family's business in addition to pursuing a degree at City University London.