The Real Reason You'll No Longer Find MyPillow In These Stores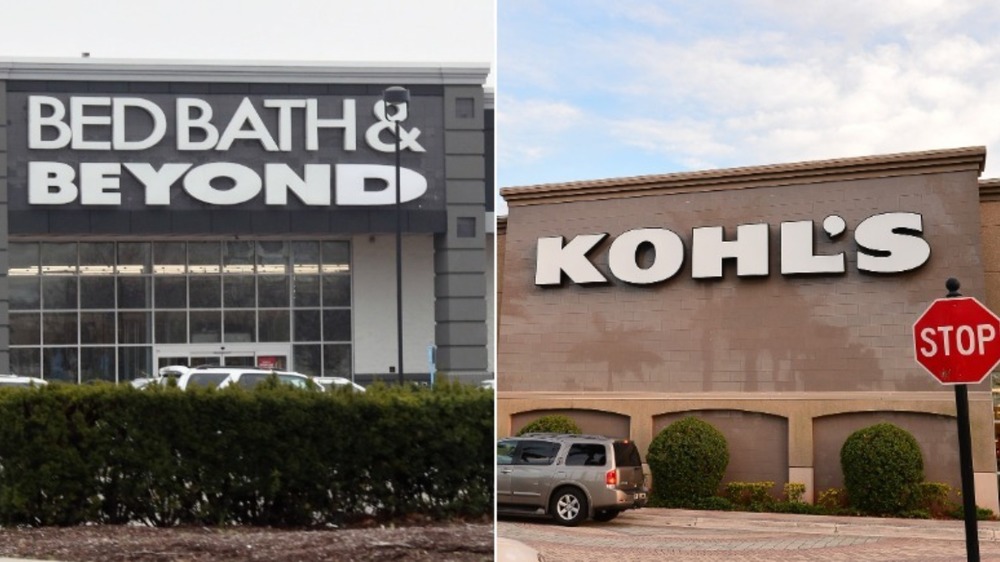 You've seen it in countless ads (usually interrupting your favorite show): the fluffy, miraculously supportive MyPillow that promises to do away with neck aches, strained backs, and sleepless nights. Hawking the product on his infomercials is none other than the creator himself, Mike Lindell, whose jovial on-air persona and rags-to-riches story is as much of a selling point as the bedding itself. He's sold upwards of 41 million pillows (per CBS News), and his company has added sheets, blankets, mattress toppers, pajamas, and other products to its stock.
Now, sleepers in search of "the most comfortable pillow you'll ever own" will have to work a little harder to get the signature bedding. Newsweek reports that retailers Bed Bath & Beyond, Kohl's, Wayfair, and H-E-B are taking MyPillow out of their stores — and Lindell is none too pleased. In an interview with the Right Side Broadcasting Network, he said of the stores, "They're trying to cancel me out." He also claimed that the retailers were "scared" and acting in response to "leftist groups" such as activist group Sleeping Giants, who had been pushing for the products' removal. 
Mike Lindell is a Trump supporter who attended the Capitol rally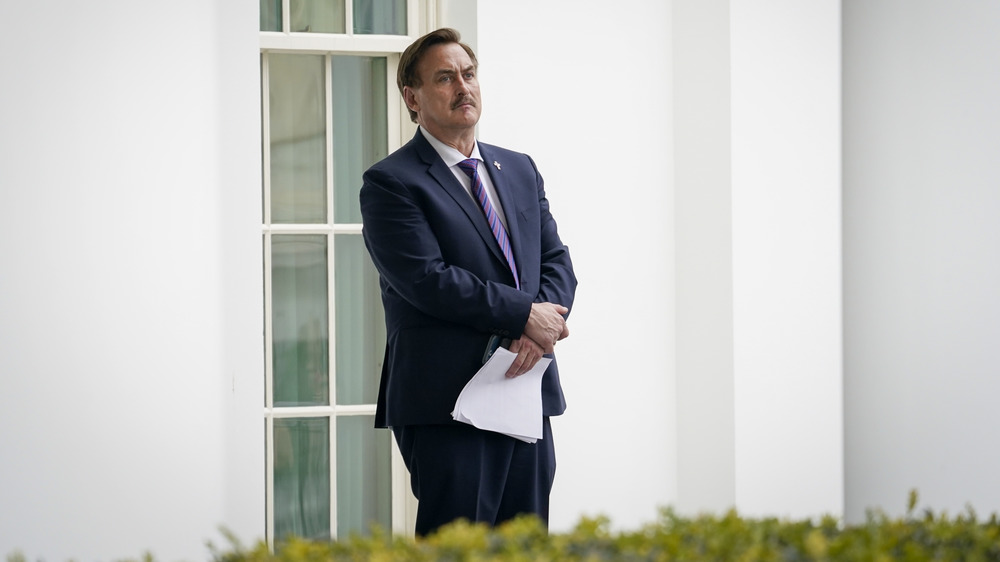 Drew Angerer/Getty Images
Lindell is more than just a jolly pillow salesman. He is a passionate and outspoken supporter of President Trump, and sides with Trump's belief that voter fraud is to blame for his loss to Joe Biden. (The MyPillow Twitter page has more posts about politics than about discounts on bedding.) Per Reuters, Lindell poured money into a national "March for Trump" tour where attendees were urged to gather in Washington, D.C. and protest the election results. He also spoke in Washington the day before Trump's January 6 rally that ended in the riot at the Capitol, and was seen attending a meeting with the president days before the Biden inaugural, carrying notes that appeared to encourage martial law (per Newsweek).
The pillow magnate has come under fire for a number of other reasons. In 2020, he pushed a potentially toxic "cure" for COVID-19 (made by a company he partly owns) according to Axios, and in 2016, he had to pay $1 million to California charities in a lawsuit settlement of false advertising, per SF Gate. His ads claimed that MyPillow could cure a number of ailments from fibromyalgia to sleep apnea.
The retailers have not mentioned Lindell himself in association with the move; Bed Bath & Beyond released a statement (via NY Post) saying only that the brand was "underperforming" and was being discontinued for lack of sales. Lindell hopes to see his pillows back on store shelves one day; as he said in his Right Side interview, "I told them, 'You guys come back anytime you want.'"