Here's What You Don't Know About Tony Goldwyn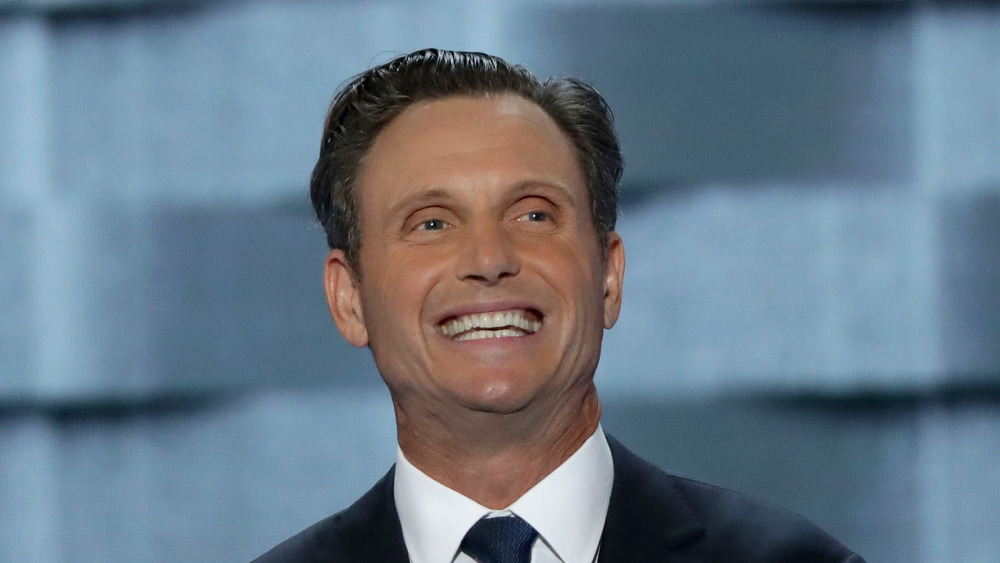 Alex Wong/Getty Images
After Joe Biden and Kamala Harris are officially sworn in as president and vice president of the United States of America, the virtual "Parade Across America" will be held in the afternoon. According to a press release from the Biden-Harris Inaugural Committee, the parade will "include Americans and performances representing all 56 U.S. states and territories, a first for inaugural parades."
Actor Tony Goldwyn will serve as host of the festivities, which include an appearance by Jon Stewart and a performance by the New Radicals. If you need a refresher on Goldwyn before you watch him handle emcee duties tomorrow, we've got you covered.
Goldwyn has been active in the entertainment world since the 1980s, and in addition to acting, he also works behind the camera as a producer and director. His first big role was in the 1990 film Ghost, and more recently he starred in the TV series Scandal as President Fitzgerald Grant III (via IMDb).
Goldwyn is a political activist and self-proclaimed feminist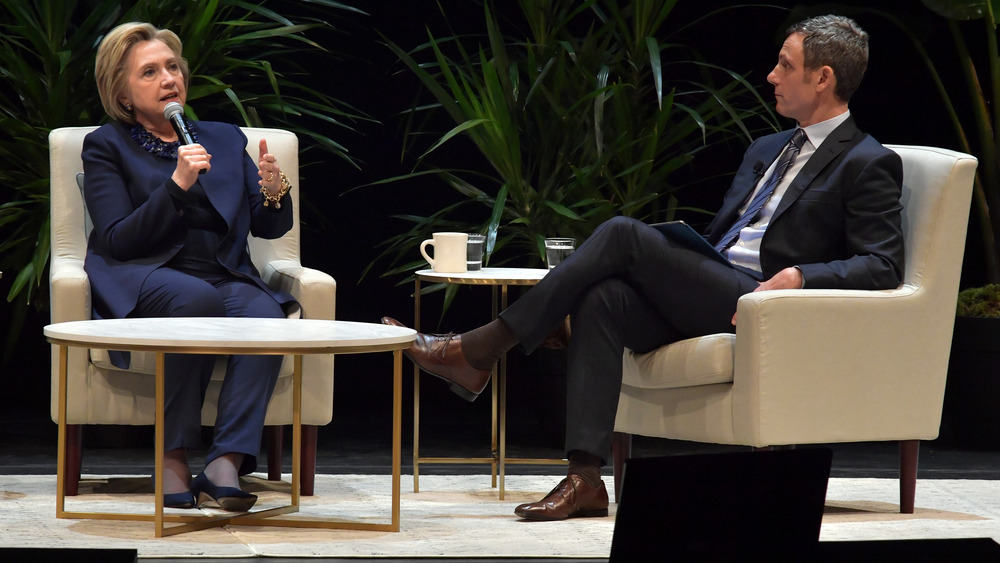 Paul Marotta/Getty Images
In addition to his work on screen and on stage, Goldwyn is a political activist, making him the perfect choice to host the celebratory parade for Biden and Harris.
In 2016, Goldwyn served as a volunteer surrogate for Democratic presidential nominee, Hillary Clinton (via The Cut). An ardent Clinton supporter, he appeared at the Democratic National Convention to introduce "Mothers of the Movement." Earlier that week Goldwyn spoke at a "Men For Choice" event hosted by NARAL (National Abortion Reproductive Rights Action League) where he proudly declared that he's a feminist.
In 2018, Goldwyn wrote an essay examining a Time's Up event he had attended focused on the work men must do in order to combat sexism and sexual violence (via The Hollywood Reporter) in the workplace and elsewhere.
In addition to championing women's rights, Goldwyn is also an ambassador for The Innocence Project, a nonprofit organization that works to exonerate the wrongfully convicted through the use of DNA evidence and reform the criminal justice system.