The Truth About Caitlyn Jenner's Relationship With Kylie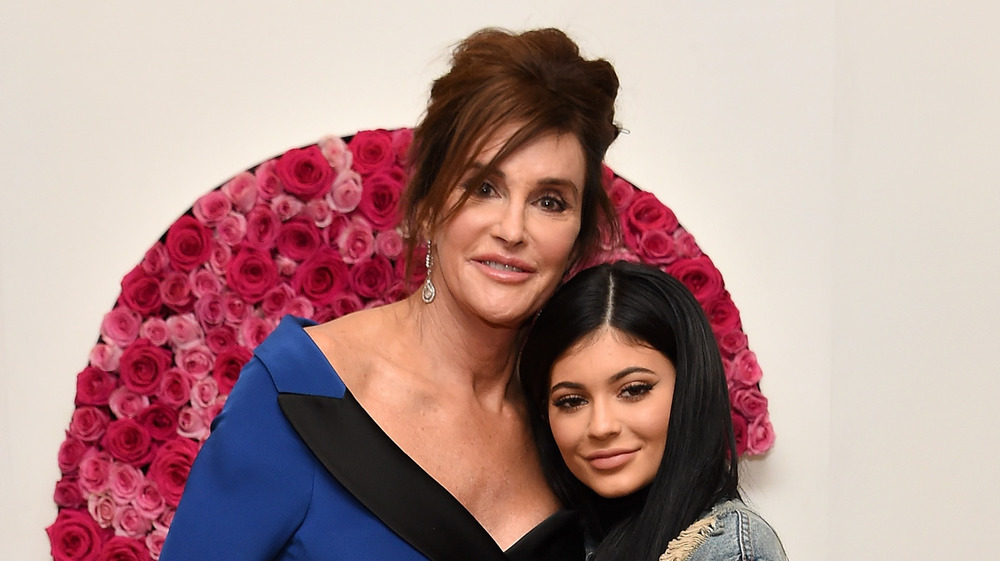 Nicholas Hunt/Getty Images
The Kardashian-Jenner clan is known for bringing plenty of drama to our televisions, but that doesn't mean that its members don't love each other. The bond between Caitlyn Jenner and her daughter, Kylie Jenner, is particularly close — although Jenner's description of their relationship might create some conflict among the Jenner family.
Jenner didn't exactly say that Kylie is her favorite daughter, but she came pretty close, revealing on The Skinny Confidential Him & Her podcast (via People) that her bond with Kylie is more solid than her bond with Kendall Jenner.
"I get along very well with the two of them, but Kylie and I just seem to be closer most of the time," she said. "Kendall's off kind of doing her thing, and Kylie, like, I had dinner last night at Kylie's house. We try to do that once a week, once every two weeks... And so from that standpoint, we're a lot closer."
Caitlyn Jenner said she's closer with Kylie because Kendall is 'a little bit more secretive'
Jenner added, "Kendall's not that — she's always very kind of a little bit more secretive. We're still very close, but it's kind of harder to figure out, where Kylie's more of an open book."
In a 2020 interview with Harper's Bazaar, Kylie revealed that Jenner was a very hands-on parent when she was growing up. "Never missed a sports game," she said. "Took us to school every day, and our school was like 45 minutes from our house." 
While it's clear the two have a special connection, keeping their bond strong hasn't been without its challenges. In a 2018 interview with Vice, the Olympian said that keeping up with her kids wasn't always easy. "I spend a lot of time by myself here in the house," she said. "I have a lot of children, but sometimes just because of circumstances, maintaining a close relationship with your kids is very tough. They all have lives. They've all moved on."