Sister Act 3: Everything We Know So Far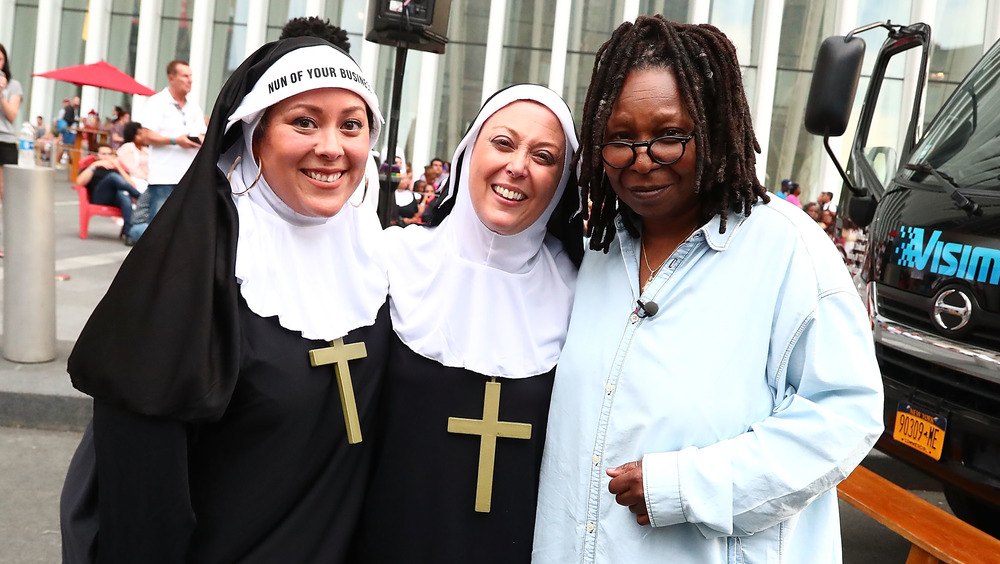 Astrid Stawiarz/Getty Images
Sister Act fans rejoice! Nearly 30 years after the franchise's first installment hit theaters, Whoopi Goldberg is set to reprise her role as Deloris Van Cartier, a former lounge singer who was forced to become a nun after being placed in the witness protection program while on the run from a pimp. In October of last year, while appearing on The Late Late Show with James Corden, Goldberg teased a third installment of the musical-comedy classic.
"For a long time they kept saying no-one wanted to see it, and then quite recently it turns out that that may not be true," she explained to Corden (via People). "People may want to see it. So, we're working diligently to try to figure out how to get the gang together and come back. And you know, nobody's mad. It's just, listen — bad singing, great singing, OK singing, and then nuns. What's better than that?" Goldberg, who co-hosts The View, then said that working on the first two films was "fun."
Two months after Goldberg discussed a potential third Sister Act, Disney officially announced the project was in development and revealed that Goldberg would be teaming up with Tyler Perry to produce the film. "Sister Act 3 is in development! [Whoopi Goldberg] returns to star and produce, with [Tyler Perry] as producer as well," Disney tweeted on Dec. 10, 2020, adding that the movie would be premiering on their streaming service, Disney+. As of January 2021, Disney's tweet has been "liked" more than 10,000 times and retweeted over 2,000 times.
Kathy Najimy is also on board for Sister Act 3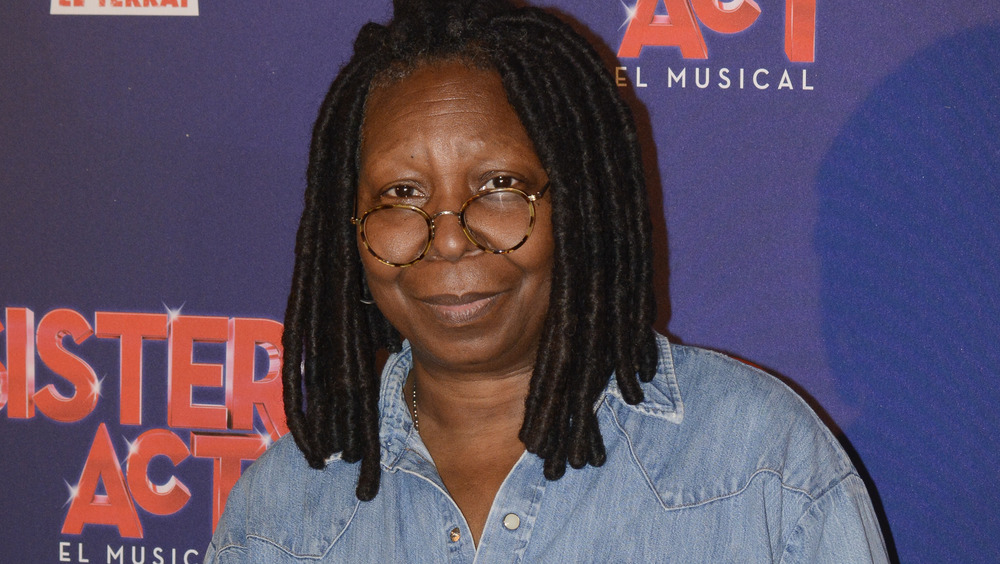 Robert Marquardt/Getty Images
Kathy Najimy, who played Sister Mary Patrick, also recently spoke out about the upcoming film, confirming she would like to reprise her role. Just one week ago, during an appearance on SiriusXM's The Jess Cagle Show, Najimy joked that when it comes to the process of making Sister Act, the requirements are ideal. "You know why I like that, no hair, no makeup, no spanks. It's a win win for me," she said, via a report from ET Canada.
Najimy, who recently took part in the reboot of 1993's Hocus Pocus, then seemingly hinted that while Disney has confirmed that the project is in development, Goldberg was still "trying to get that going." The original Sister Act film was released in 1992, while the franchise's second movie, Sister Act 2: Back in the Habit, hit the screen the following year in December — coincidentally on Dec. 10, the same day as Disney's 2020 tweet.