What The Final Days Were Like For Melania Trump In The White House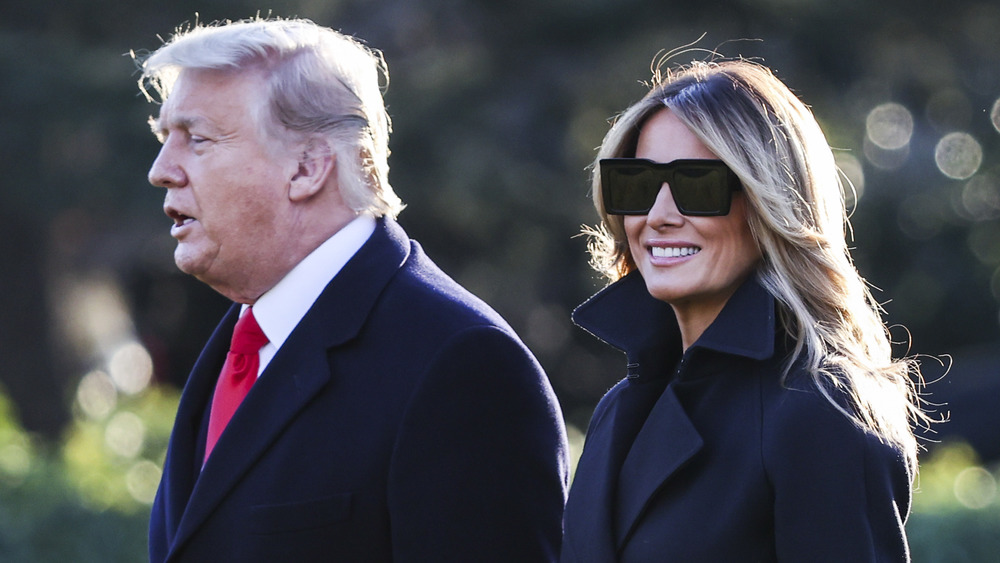 Tasos Katopodis/Getty Images
When the handwriting on the wall first appeared for the Trump administration after the Nov. 3, 2020 elections, first lady Melania Trump knew she had a task to do. While her husband, outgoing president Donald Trump fought and rallied against the election results, CNN says Melania got to work to find out what the budgets and staffing would look like for a world outside the White House.
And in December 2020, while President Trump was trying to find a way to stay in the White House, Melania was sifting through their belongings to determine where their belongings should go: to their home in New York City, to Florida and Mar-a-Lago, and into storage. When asked how she was coping, the source told CNN, "She just wants to go home." Nothing, it seems, could sway Melania from her immediate tasks: to manage her own exit, to ensure the longevity of her legacy as first lady, and to continue building her "Be Best" Initiative.
On the side, The Washington Post reported she has also been coordinating with the White House's Chief Usher Timothy Harleth to expedite the Bidens' move into the White House. "She has hours left as first lady, but she is not the type to wander around the rooms of the White House in deep reflection of what happened, of what could have been. She is Melania — she keeps the focus on what's next," a source told The Washington Post.
Melania Trump kept busy during her last days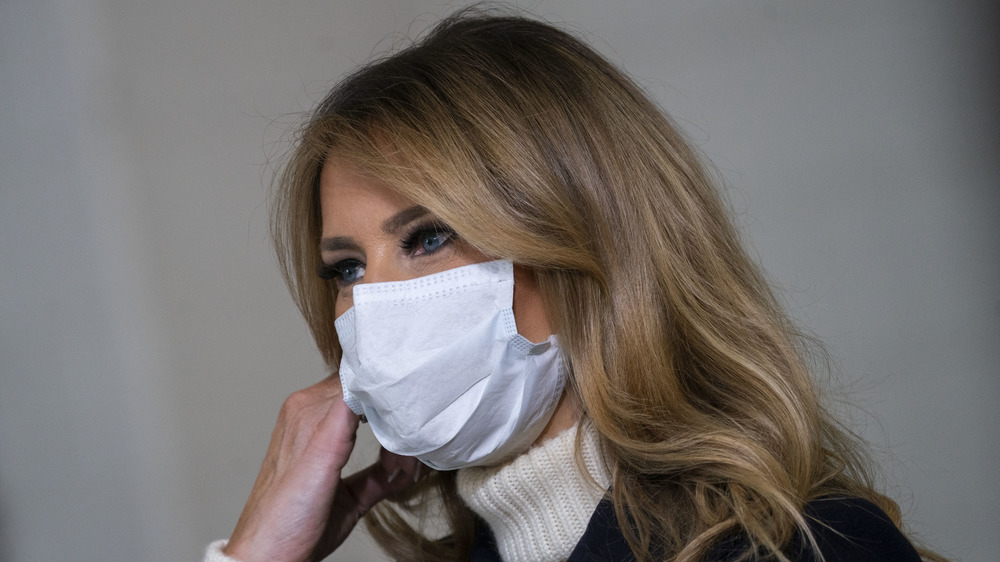 Drew Angerer/Getty Images
It seems keeping busy is exactly what Melania Trump did during her last days at the White House. Back in December 2020, sources had told CNN she was playing with the idea of writing a coffee-table book either on the White House or on the design projects she had undertaken as first lady. She could well be remembered for overseeing a photoshoot of decorative home items like rugs in the Executive Residence while rioters stormed the U.S. Capitol on Jan. 6, 202, per CNN.
Toward the end, and likely between the packing and tagging, Melania ramped up the number of essays penned in her name in the closing days of the Trump administration. Days after the Capitol riots and with just over a week before Inauguration Day, Melania released a statement on the violence in a blog post called "Our Path Forward," which condemned the violence, and called for national healing. 
Two days before she left the White House, she summarized her design accomplishments, which included explanations of refurbishments made to the White House Rose Garden and the White House Tennis Pavilion in a White House blog post. And a day later, she delivered a video valedictory address to thank those who had been in her orbit during her time as First Lady, and laid the groundwork for a continuation to her "Be Best" campaign.
Melania Trump opted out of an important tradition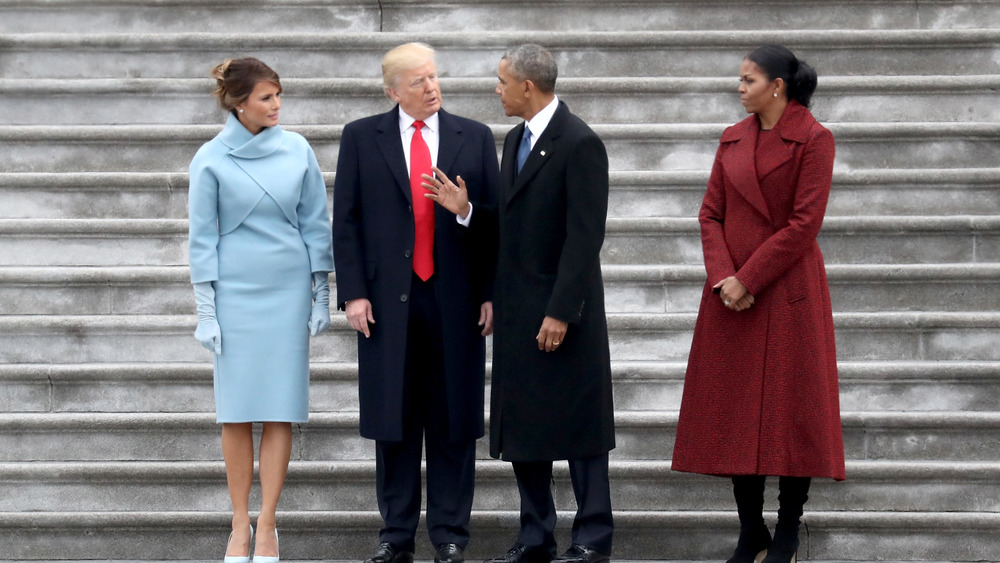 Rob Carr/Getty Images
There's one thing we know Melania Trump did during her final days at the White House — and that was to break with the tradition that has the outgoing first lady invite the incoming first lady for tea and give a tour of the private areas of the White House, which are hidden away from public view.
Kate Andersen Brower, who wrote a book on America's first ladies, highlighted the impact of the omission in an op-ed for CNN, saying: "Ceremony matters. Traditions matter. Our expectations about what's normal and civil behavior in our society matters. The usually peaceful transfer of power happens once or twice a decade... It's a rare event when we're reminded that we are part of something bigger than ourselves, and while a meeting over tea served on silver platters in the Residence between two powerful women married to presidents might seem quaint, that tradition is meaningful."
Looks like Melania chose to end her time in the White House on her own terms, rather than sticking to tradition.