The Truth About Clare Crawley And Dale Moss' Split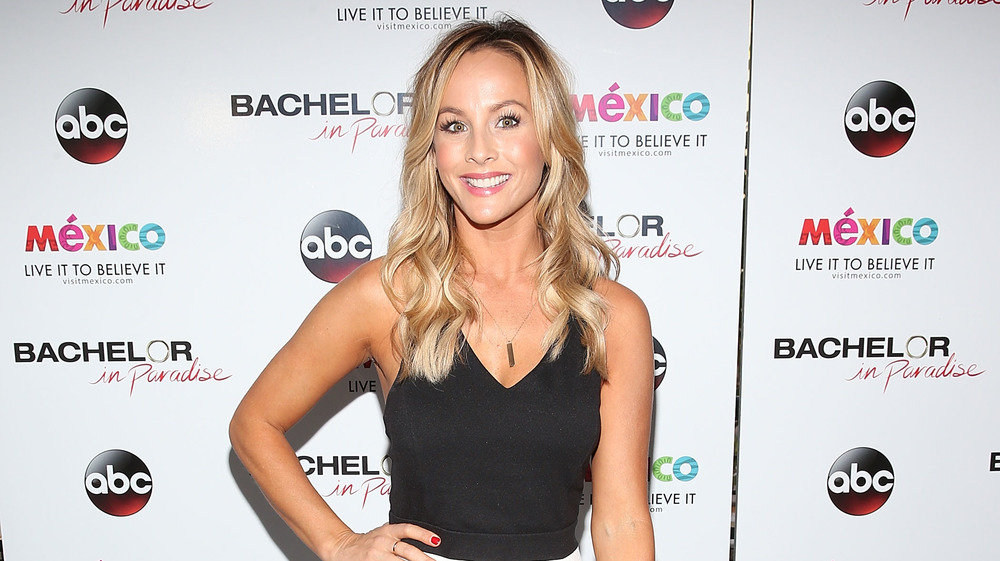 Jesse Grant/Getty Images
After a whirlwind romance, Bachelorette stars Dale Moss and Clare Crawley have gone their separate ways. On the latest season of the hit ABC reality show, former Bachelor contestant Clare Crawley took the coveted seat as the Bachelorette. Following the first night when all of the men introduced themselves after coming out of the limo, Crawley gave Moss the first impression rose. From then on, she only had eyes for him.
Four episodes into the show's 16th season, Crawley "blew up" The Bachelorette and left the show with her new fiancé, Dale Moss. Shortly after, she was replaced by Tayshia Adams, E! Online reports. After the show aired, the couple went public on Instagram and shared about their happiness with Chris Harrison on the after show. According to Us Weekly, the whole process took less than two weeks. 
The outlet reports that Crawley went to South Dakota to visit Moss' sisters in November and that the pair also went house hunting in Sacramento where she lives while taking care of her mother. After accidentally calling him her husband in her Instagram stories, fans were quick to mistakenly speculate that the two had tied the knot. On top of the forward-thinking mix up, E! Online notes that shortly after their engagement, Crawley said that "babies" were "on the agenda."
Things were moving too quickly for Dale Moss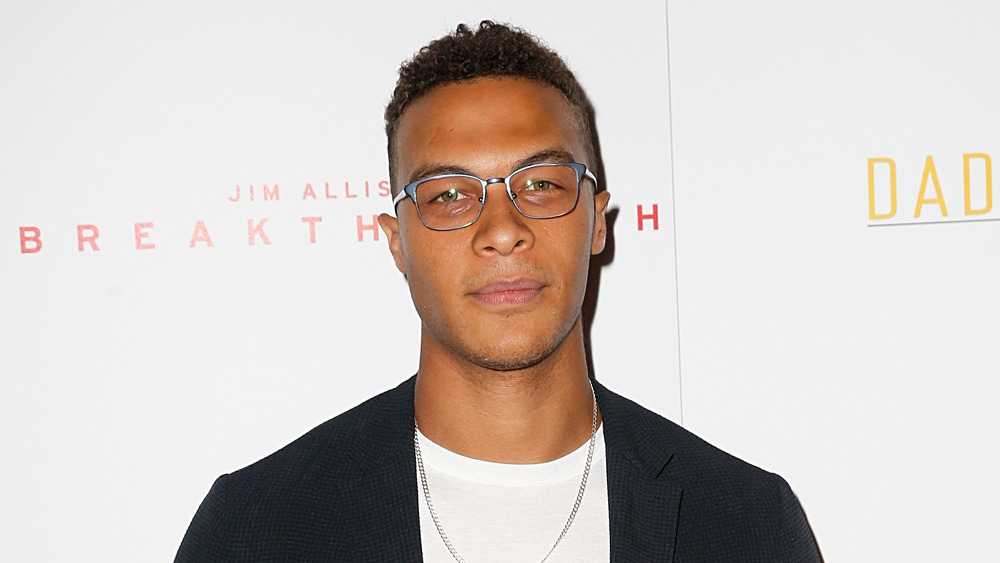 Dominik Bindl/Getty Images
It appears that Crawley's eagerness for marriage and children may have been moving at an all-too rapid pace for Moss. The former contestant took to Instagram to announce their split after much speculation.
"I wanted [to] share with you all that Clare and I have decided to go our separate ways. We appreciate the love and support we've received from so many people," he wrote on his Instagram stories. "But this is the healthiest decision for both of us at this time. We strongly believe in leading with love and always remaining true to oneself — something our families have taught and instilled in us throughout our lives. We only hope the best things for one another" (via Us Weekly).
In addition to having different priorities, the couple's friends also had their reservations. E! Online reports that Crawley's friends "were always skeptical of the relationship and Dale's intentions," while Moss' companions revealed his penchant for independence. 
The outlet also states that Moss called off their engagement and his former fiancée was left devastated by the blow. Between moving to Sacramento, having a quick wedding and feeling unable to commit, Moss decided it was time to move on. As for Crawley, she has yet to comment on the news, but only time will tell what's next for the former Bachelorette.
Clare Crawley won't have any trouble finding a new suitor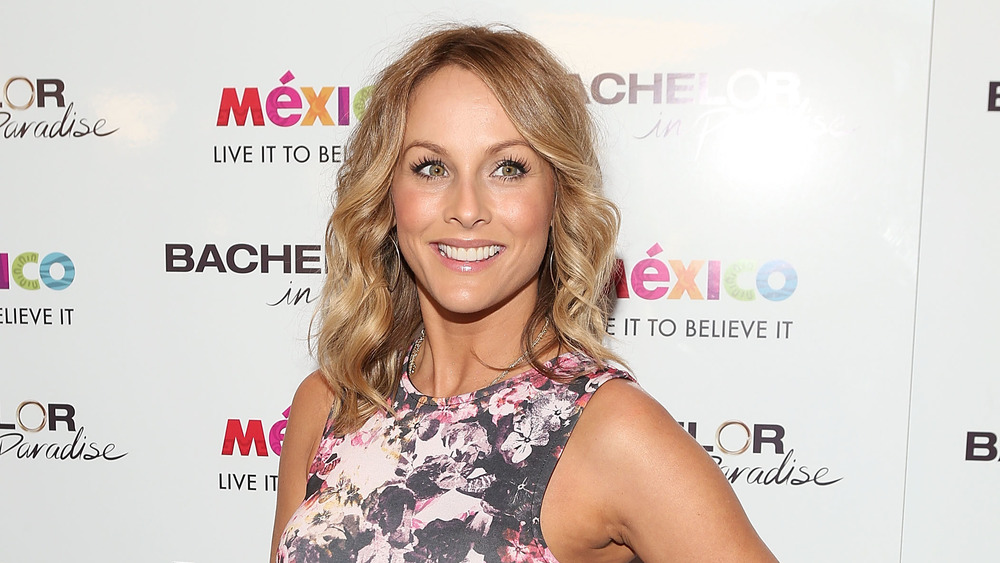 Jesse Grant/Getty Images
Following the news of the pair's split, various contestants came forward with reactions — including a date proposal. People reports that Spencer Robertson, a contestant during Tayshia's portion of the latest season of The Bachelorette, reached out via social media just hours after the news broke. In his Instagram story, Robertson tagged Crawley's handle alongside one word, "Coffee?"
Robertson won Adams' first impression rose during her time on the show, but didn't make it to the final rounds, the outlet reports. It appears that he's taking his chances with the newly single Bachelorette.
As for her former fiancé's reaction? The former NFL football player told photographers, "Clare and I will be cool," Page Six notes. "Obviously, it's not the greatest situation, but Clare and I have a lot of love for each other and this is the healthiest thing for us right now," he said. The outlet also reports rumors that Moss only went on the ABC show to further his career in television hosting. However, he responded that his desire to find love with Crawley was the reason for his appearance on The Bachelorette.
The news of Moss' reticence to move forward in their relationship likely caused a rift in the pair's relationship. In November, Crawley gushed on The Bachelor Happy Hour podcast about her fiancé. "What I love about Dale is that nothing scares him. I talk about babies all the time and he's like, 'Yeah, that's what I want.' I'll remind him of things all the time, you know, 'I'm not getting any younger!' I'll say things like that, and he's like, 'You think I don't know this? Yeah, let's do this.'" (via Us Weekly)
Crawley has yet to share her thoughts or reactions to her ex's statements.