The Truth About Kamala Harris' New Home As Vice President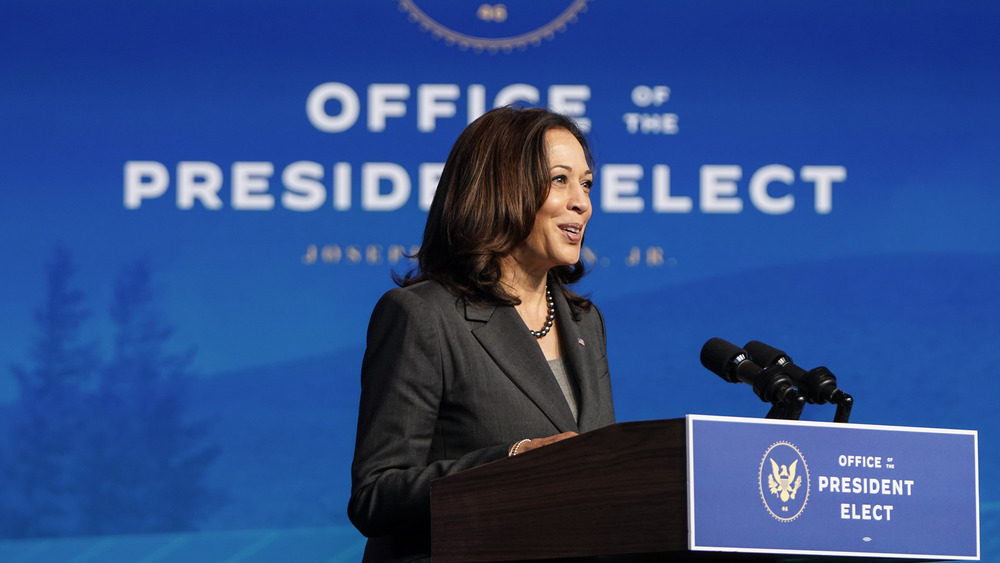 Joshua Roberts/Getty Images
In 1974, Number One Observatory Circle was approved to become the official residence of the vice president, according to The New York Times. That means that this is Kamala Harris' new home.
Built in 1893, the home is located on the grounds of the United States Naval Observatory. It's a Queen Anne-style home, complete with turrets, three stories, and more than 9,100 square feet on 12 acres of land, as reported by Town & Country Magazine.
On the first floor, you'll find a living room, pantry kitchen (the main kitchen is in the basement), dining room, sitting room, reception hall, garden room, and veranda. The second floor includes a master suite, study, and den. And Insider states that in the attic, there are four bedrooms.
Since the September 11 attacks, there have also been rumors that an underground bunker was added to Number One Observatory Circle — a speculation that publications like BBC covered.
Kamala Harris has several other properties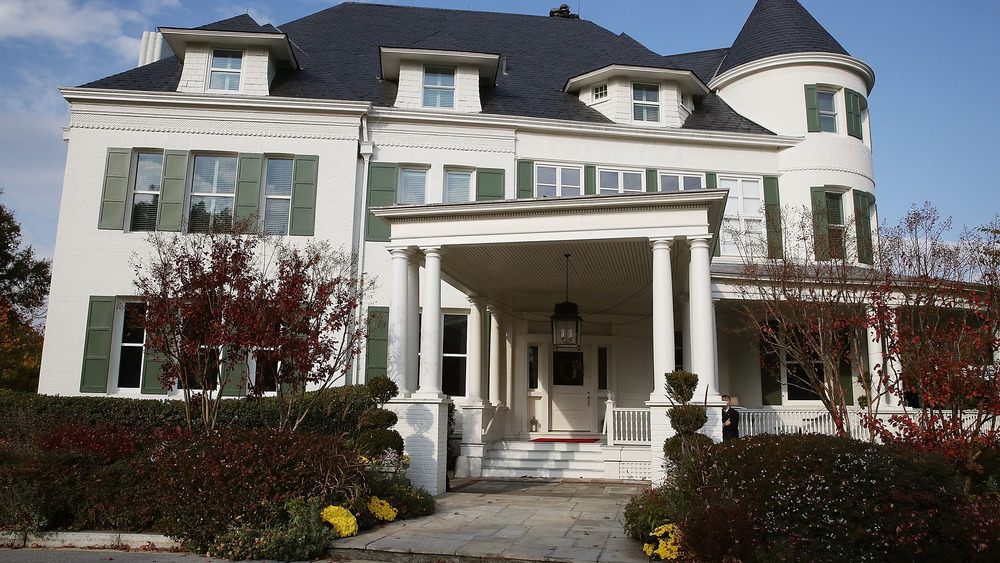 Mark Wilson/Getty Images
Town & Country Magazine details Kamala Harris' other pieces of real estate, including homes in San Francisco and Los Angeles. When she served in San Francisco, Harris purchased a 1,000-square-foot condo for $489,000, and that value has nearly doubled. Her husband, Doug Emhoff, purchased a home in Los Angeles in 2012. It has over 3,000 square feet, is located in the neighborhood of Brentwood, and boasts four bedrooms and a pool.
After being elected to the Senate, Harris purchased an apartment in Washington, D.C. Situated a mile from the White House, this 1,700-square-foot home has two bedrooms, a rooftop pool, a fitness center, and a 24-hour concierge, and it reportedly cost $1.775 million.
Harris will be assuming her role as vice president alongside Joe Biden on January 20, 2021. This is a monumental day, as she steps into administration ... and into Number One Observatory Circle.