Trump Chose Not To Pardon His Children. Here's Why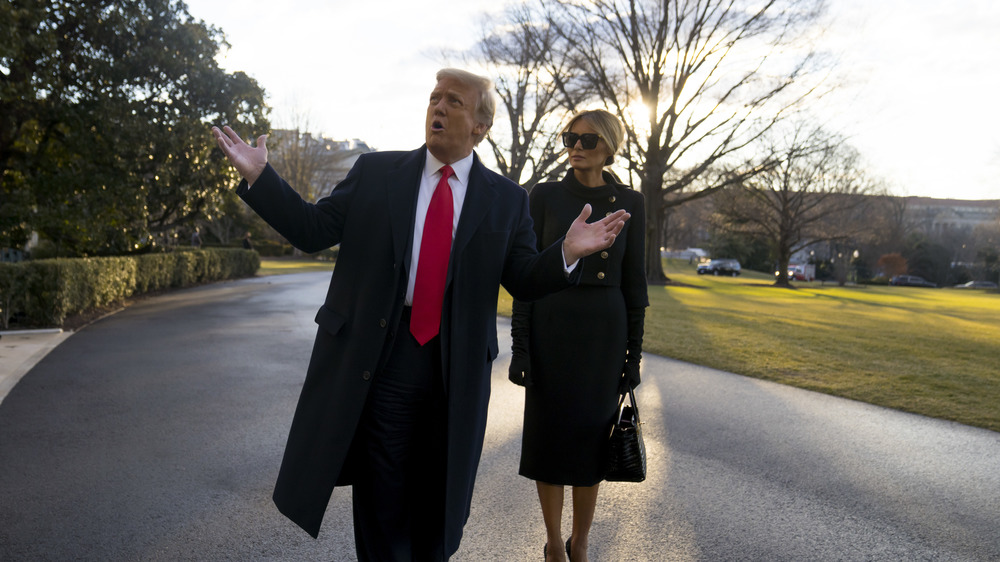 Eric Thayer/Getty Images
Before his departure from the White House, Trump made headlines for doling out several presidential pardons; some to his own former allies, like his former chief strategist Stephen K. Bannon, and others to celebrities like rapper Lil Wayne (via The New York Times). Many expected Trump would use his power of clemency to grant pardons to his children and even to himself, and that he may also let off the hook his fellow republicans who are under investigation for allegedly inciting the insurrection at the capitol earlier in January. However, on his last night as president, Trump's advisors cautioned him that taking any one of these steps could be legally dangerous for him (via CNN). 
Ivanka Trump and Jared Kushner were also present during this meeting with advisors, where attorneys Pat Cipollone and Eric Herschmann explained that the president should not preemptively pardon himself, his family, or republican politicians unless he was comfortable listing specific crimes for which he is pardoning them, which could be interpreted as an admission that some crime had been committed. 
Could Trump have pardoned himself?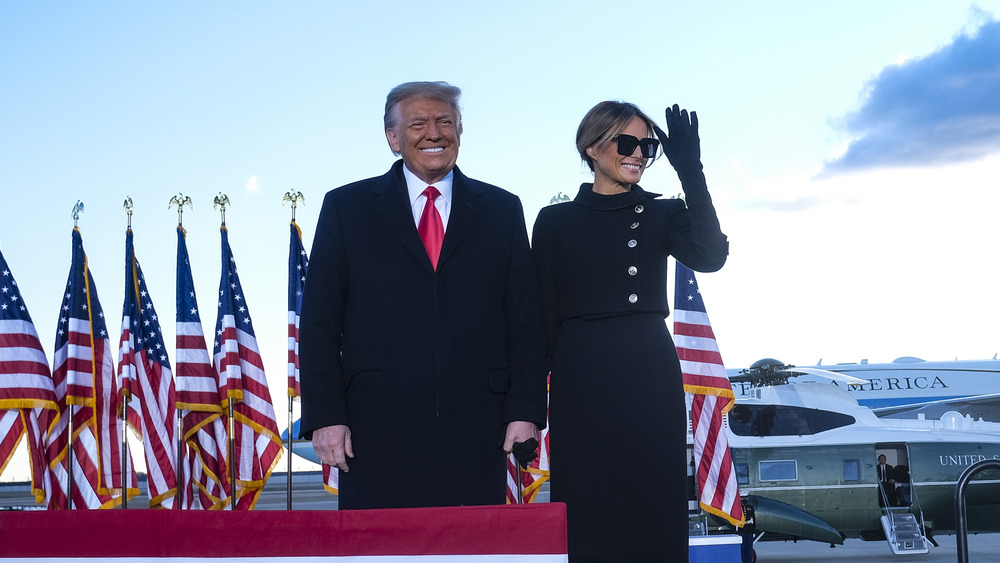 Pool/Getty Images
This advice matches what former Attorney General William Barr told Trump earlier this month about pardoning himself; Barr felt doing so could be legally problematic in the future, and made this position clear to the president before he resigned from his post. While the president reportedly planned to wield his executive power to do exactly what he has now been talked out of doing, the insurrection at the Capitol is what changed the landscape in such a way that it would no longer be in his own legal best interest to do so. 
Whether any sitting American president truly has the power to pardon himself of a crime is actually still up for debate, as no president has ever done so. If he had chosen to take this path, it would have been up to the courts to decide whether the pardon was legal and could stick. Trump, however, has always seemed assured of his ability to erase any crime he might be accused of, and in 2018, he tweeted that he had "the absolute right" to issue a self-pardon (via Newsweek).