Chelsea Clinton's Tweet Reveals The Biden Family Member Missing At The Inauguration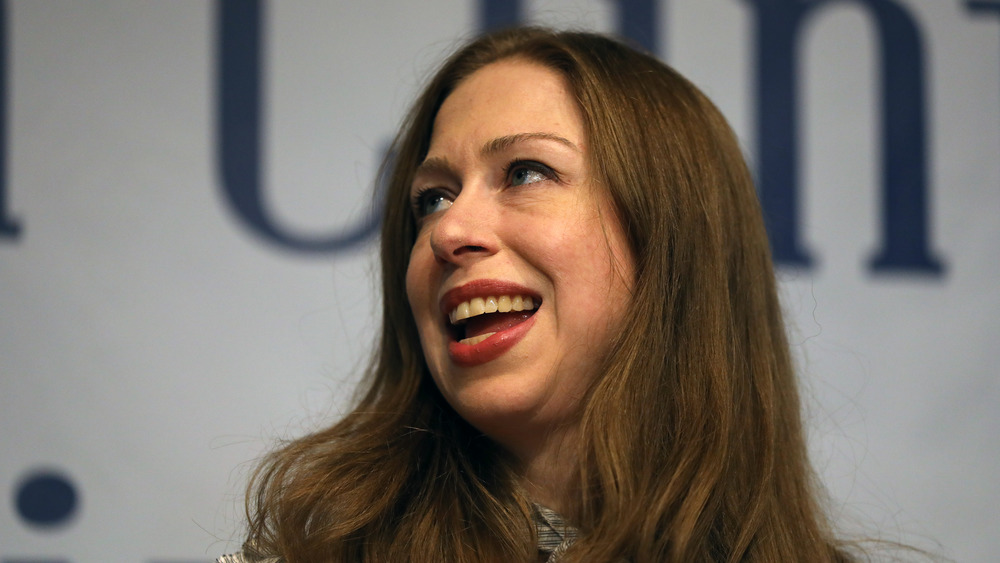 Spencer Platt/Getty Images
There were a lot of strong feelings about Joe Biden being inaugurated as the nation's 46th president being expressed Wednesday. Among them was from former first daughter Chelsea Clinton, who knows a thing or two about what inauguration day feels like for family members.
The 40-year-old shared an impassioned tweet that centered around the experience of being a mom and what this new chapter in American history might mean for her children. The daughter of Bill and Hillary Clinton now counts three kids among her brood — Charlotte, Aidan, and Jasper (via People).
"I can't put into words how grateful I am as a parent to be able to share the full inauguration with my children and not worry about white supremacy and lies being central and celebrated," Clinton tweeted in a politically-charged message to her 2.9 million followers, adding, "Thank you President @JoeBiden."
But the tweet also revealed the one family member who did not get to see Biden's inauguration in person.
This Biden family member paw-sibly had a previous engagement
As many people know, the Biden administration will usher in the very first of many milestones, perhaps most notable of which is Kamala Harris being the first female vice president of the United States. But there's another first worth mentioning, and it's about a Biden family member, Major, who is the first shelter dog to live in the White House (via The Morning Call).
As Clinton noted in her tweet on inauguration day, her kids seemingly had some questions about the whereabouts of the German shepherd. "Only thing I had to explain is why Major Biden wasn't there!" she joked.
To be fair, it's not that Major's new role in Washington wasn't celebrated, with the Delaware Humane Association having hosted an "Indoguration" earlier this week to commemorate the occasion. Incidentally, Major isn't the only dog moving into 1600 Pennsylvania Avenue — he is joined by Joe and Jill Biden's other dog, Champ.