Why You Should Use Detangling Spray To Get Rid Of Hair Knots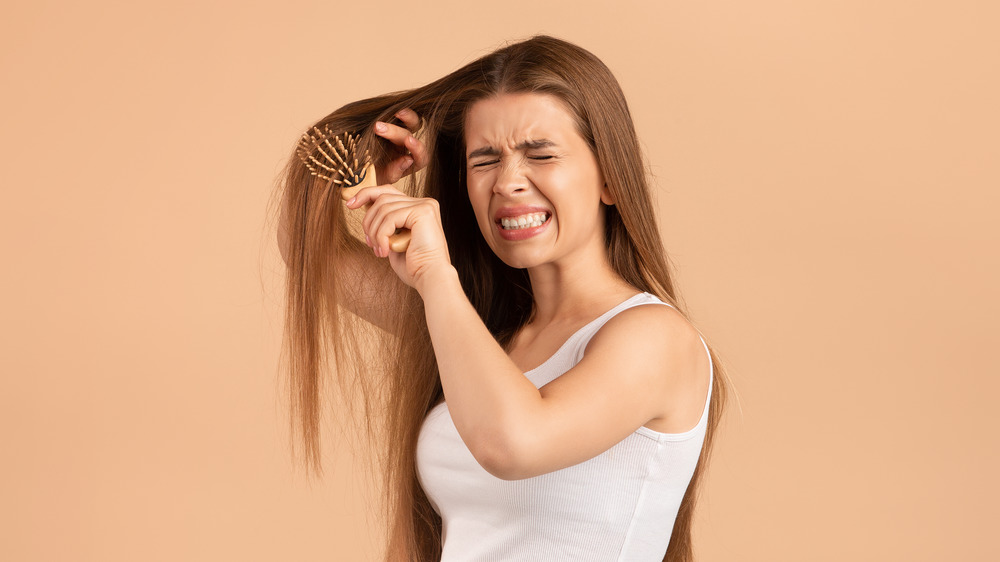 Shutterstock
While we all know we should be brushing our hair daily to keep it healthy, what most of us don't know is we should be detangling our hair before doing so. And as Yoshico Alexis, a colorist and stylist at Pierre Michel Salon, told Byrdie, "it's essential to detangle your hair right." So, how exactly does one detangle hair correctly? 
Well firstly, you need to "stay away from hair breakage by not using rough brushes or pulling or yanking your hair," said Alexis. Instead, you should begin the detangling process by focusing only your ends. As stylist Kyle Malone told The Strategist, "Anytime you're brushing you should always start at the bottom to gently detangle the ends then move up the hair shaft." Secondly, you need to remember that "If you have a knot in your hair, it can always be worked out with product," Kim Etheredge, one of the founders of Mixed Chicks, told Refinery29. And that's where detangling spray comes in.
Detangling spray helps tackle tangles while boosting shine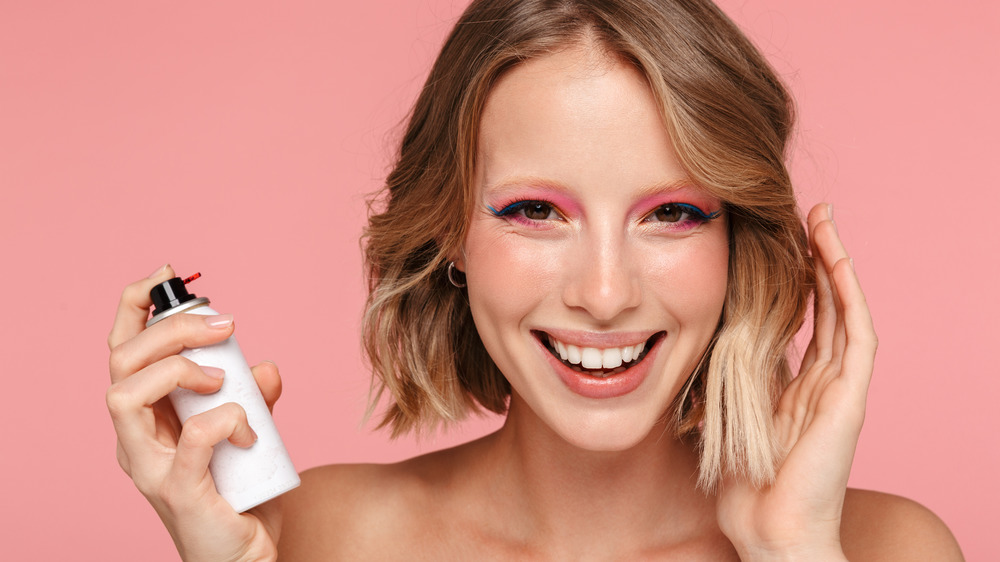 Shutterstock
If you haven't heard of detangling spray it's the product you should turn to when you're struggling to untangle knots. Ideal for those with curly and wavy hair, according to L'Oreal Paris, it's basically a spray-on conditioning formula that works to help tackle tangles and boost shine. But while detangling spray can work on both wet hair and dry hair, there may be another reason you have so many knots.
"If you're really struggling with tangled hair, or you're finding it hard to brush through [even with the help of a detangling spray], it's likely the most obvious solution is the simplest — you need a haircut," stylist Brooke Jordan of The Bird House salon told The Strategist. And hairstylist Kristi Wilczopolski agreed. "You do really have to start with the health of the hair," she admitted to The Strategist, adding "the healthier the hair [is], the less tangles it's going to have." Sounds like it's time to book a cut!