The Biggest Difference Between Trump And Biden's First POTUS Tweet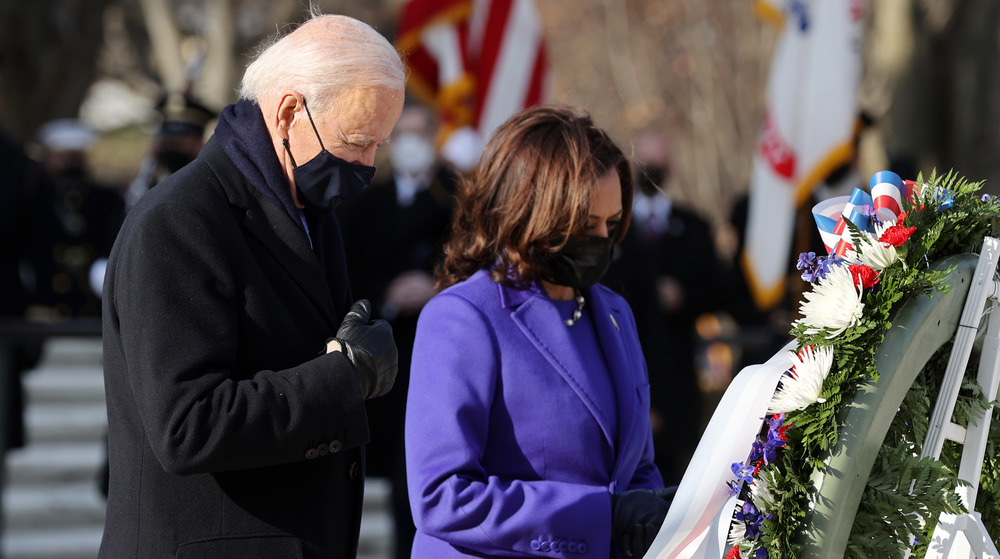 Chip Somodevilla/Getty Images
Joe Biden was officially sworn in as the 46th president of the U.S. today and within the hour, he released his first tweet from the verified @POTUS Twitter account. It read, "There is no time to waste when it comes to tackling the crises we face. That's why today, I am heading to the Oval Office to get right to work delivering bold action and immediate relief for American families." Within minutes, the tweet received close to 300,000 likes.
Soon after, Biden also shared a video on Twitter titled, "The time to move forward is now." The video showed images of diverse Americans wearing face masks as they took their children to school, went to work and performed charitable acts. It was interspersed with images of Biden and Vice President Kamala Harris and the words, "The time to heal. Rebuild. Unite." Biden's tweets drastically contrasted with former President Donald Trump's first tweets as POTUS.
In 2017, when Trump was sworn in, he first tweeted from his verified @RealDonaldTrump account, sharing excerpts from his inaugural speech. That account is now suspended and cannot be viewed, but according to Fox News, the tweet read, "Today we are not merely transferring power from one Administration to another, or from one party to another – but we are transferring...power from Washington, D.C. and giving it back to you, the American People." More than two hours later, Trump tweeted from @POTUS, stating, "#InaugurationDay Speech," followed by an American flag emoji. 
Donald Trump's Twitter legacy is complicated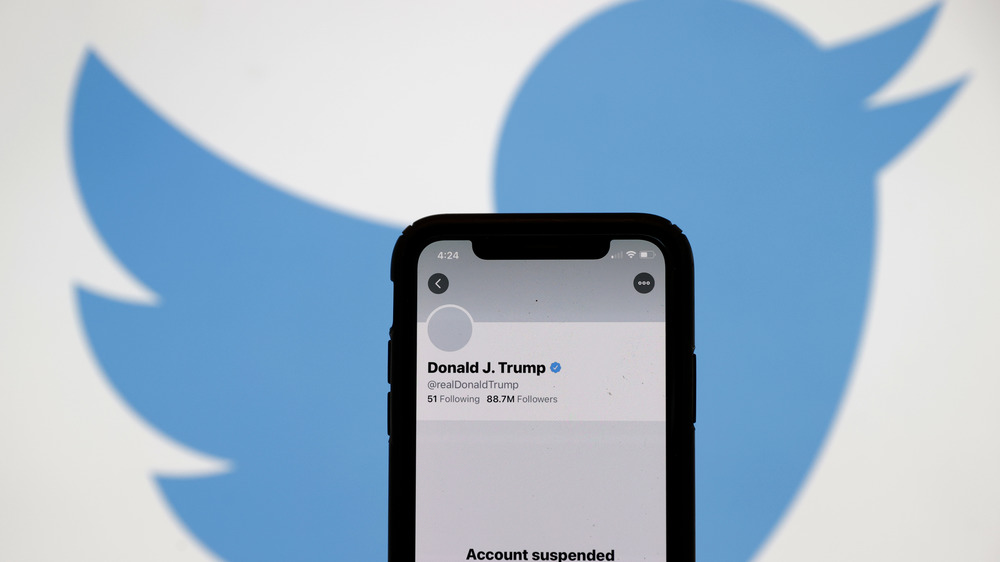 Justin Sullivan/Getty Images
As reported by CBS News, Trump was permanently banned from Twitter on Jan. 9, following an assault on the U.S. Capitol earlier that week. Trump had been accused of inciting violence through Tweets from his @realDonaldTrump account prior to the event. "After close review of recent Tweets from the @realDonaldTrump account and the context around them we have permanently suspended the account due to the risk of further incitement of violence," Twitter said in a statement.
The social media platform cited two tweets and added, "these two Tweets must be read in the context of broader events in the country and the ways in which the President's statements can be mobilized by different audiences, including to incite violence, as well as in the context of the pattern of behavior from this account in recent weeks." 
Trump's official tweets as POTUS have been archived and are still accessible under the handle @POTUS45, just as former President Barack Obama's tweets as POTUS are archived under the handle @POTUS44. On Inauguration Day, Biden's account currently had 3 million followers on Twitter. Trump's account had 88.9 million when it was suspended, according to Forbes.