The Reason Biden's Inauguration Will Make History Isn't What You Think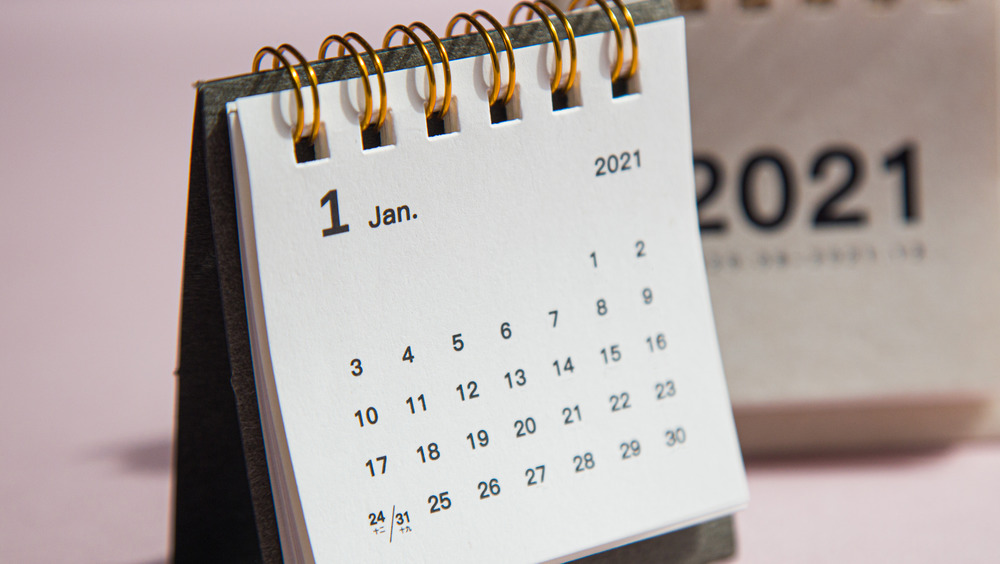 Shutterstock
Soon to be President Joe Biden and Vice President Kamala Harris have a big day ahead. January 20, 2021, is Inauguration Day. Americans and the rest of the world will be glued to their screens to witness a historical change in power. It is a monumental occasion when the president passes on the reins and people love to get the details. What did they wear? Who performed? How were the speeches? Yes, there is a lot to look forward to, and even number lovers will have something to celebrate. Because as it turns out, Inauguration Day falls on a palindrome day.
Not to worry if you're not quite sure what this type of day is. A palindrome day is when the day's date can be read the same way both forward and backward (via Time and Table). So, 1-20-21 represents both inauguration and a palindrome. And just like Inauguration Day will be the official first day of Biden and Harris' new roles, it will also be the official first of many other palindrome days marking this year.
The next 10 days can be read both forward and backward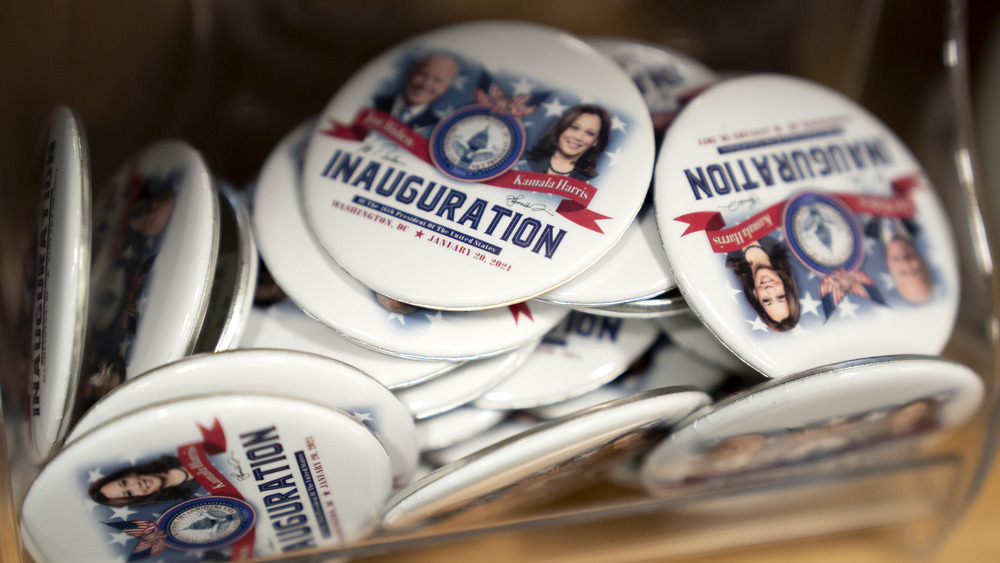 Stefani Reynolds/Getty Images
The Farmers Almanac states, "1-20-21 begins the first of 10 consecutive palindrome dates in the five-digit format" (via CNET). Meaning the next nine days -1-20-21, 1-21-21, 1-22-21, 1-23-21, 1-24-21, 1-25-21, 1-26-21, 1-27-21, 1-28-21, and 1-29-21 can be read both forward and backward. The next slew of palindrome dates to happen consecutively are in December of this year. Dr. Aziz Inan, a professor at the University of Portland, who has been studying palindrome dates for more than a decade, shares why this uncommon occurrence is worth knowing about (via USA Today). This year's calendar boasts 22 palindrome dates. And there are only two years in a century (the ones ending in 11 and 21) where this can happen.
This is the first time an Inauguration Day has collided with a palindrome day (per Farmer Almanac). So now is the time for number lovers and followers of politics to unite, as the next one won't happen until 1-20-3021.