This Song At Biden's Inauguration Special Was A Subtle Dig At Trump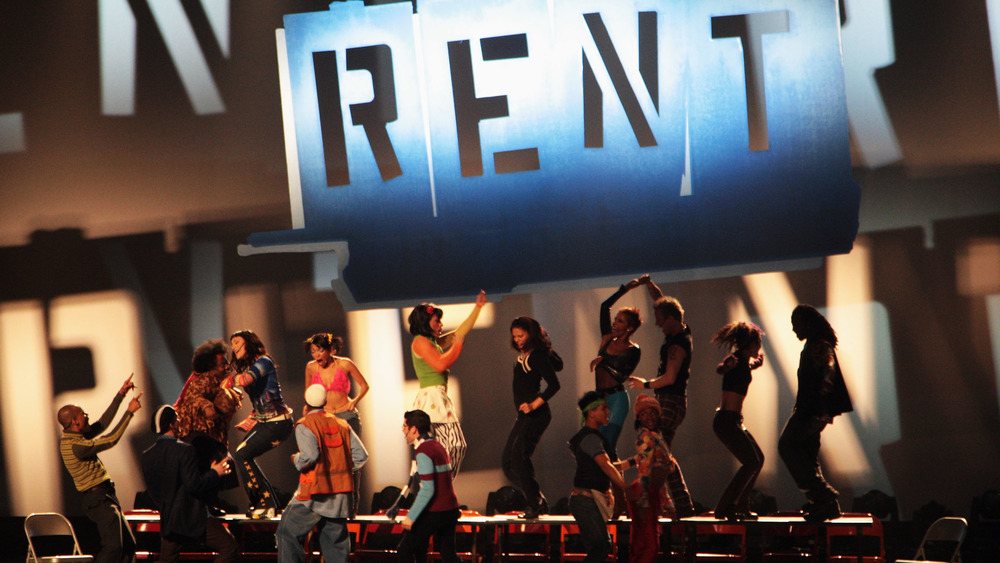 Andrew H. Walker/Getty Images
Musical theater fans got a real treat at Biden's inauguration concert when the cast of Rent sang a portion of their hit, "Seasons of Love" (via Guardian). While the sentiment of the night has been uplifting and hopeful, choosing to sing just a smidge of this song was a subtle dig at former President Trump, and it certainly seems that most of the artists and fans commenting on social media would agree that he deserved that tiny bit of mocking considering his behavior over the past few months, and the fallout from his actions.
The song features the line, "Five hundred twenty five thousand six hundred minutes... How do you measure? Measure a year?" Leave it to social media to take that line and turn it into a spoof mocking Trump. Variety did a feature in the beginning of January highlighting the YouTube artists the Gregory Brothers, better known for their popular uploads including Songify the News, Auto-Tune the News and Songify This.
They changed the lyrics to the Rent song "Seasons of Love," and put a Weird Al spin on it by mashing Trump's controversial phone call with Georgia Secretary of State Brad Raffensperger in an effort to overturn the results of the election (via Washington Post). Setting the phrase, "I just want to find 11,780 votes," and other pieces of the transcripted call to the tune of the popular song.
After the video went viral with over 2 million views, it's more than likely featuring a bit of the song during the concert was a subtle dig at the former president.
There was another 'Seasons of Love' spoof about Trump that went viral on Twitter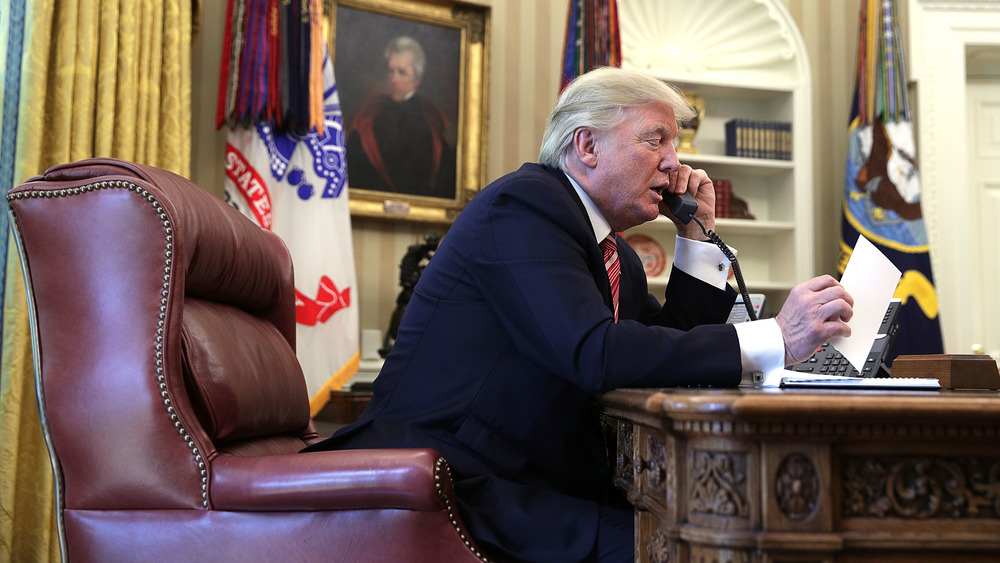 Alex Wong/Getty Images
Comedian RandyRainbow posted a similar parodied song just one day before the inauguration entitled "Seasons of Trump," and with 3.6 million views there's no way that the "Seasons of Love," featured in the inaugural concert was anything but a subtle nod to the mockery. The lyrics set to the musical's catchy tune aren't subtle — "Two million a hundred two thousand four hundred minutes / With just one president so unhinged and unfit."
Twitter quickly put the two together as one Twitter user simply stated, "How did @RandyRainbow know!? #Rent."
The original Gregory Brothers parody was definitely the catalyst for the inauguration concert nod, however, as noted by Variety, the song got attention when it was showcased by original Rent Broadway cast member Anthony Rapp, who called the parody "fantastic" and retweeted it saying, "I think it's safe to say that Jonathan Larson (the musical's late composer) would have been very proud. He was intensely political, and would have HATED Donald. I love this."