The Bachelor's Arie And Lauren Share Big News About Their Twins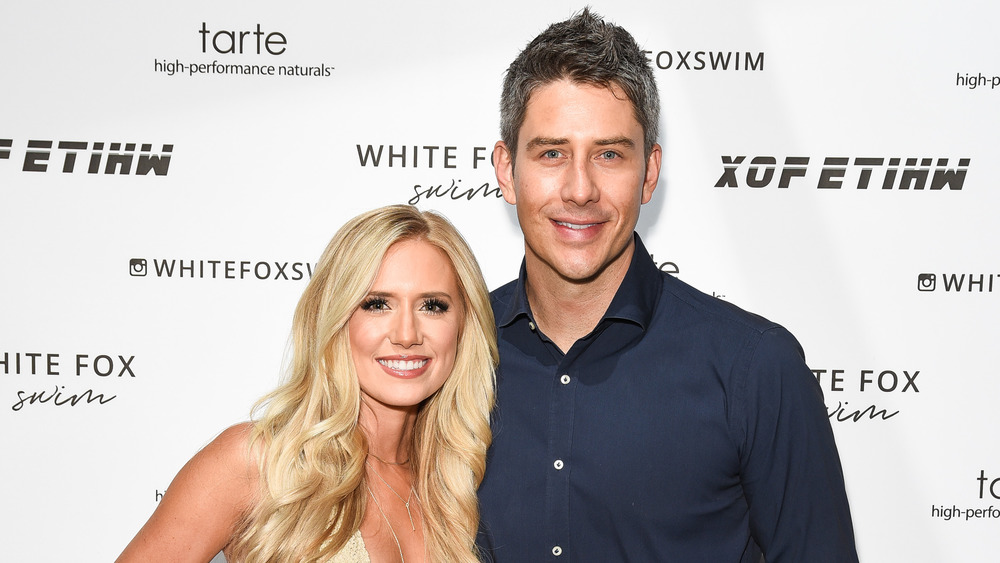 Presley Ann/Getty Images
It has been a roller coaster year for The Bachelor's Arie Luyendyk and Lauren Burnham. First, the couple suffered a miscarriage while expecting their second child. Then, they revealed Luyendyk had contracted COVID-19. Following this news, the parents of daughter Alessi announced they were expecting again — and this time, it is twins!
In fact, fans got to watch as Burnham had an ultrasound and the soon-to-be parents of three learned she was carrying not one but two babies. The reality star was understandably conflicted with emotions — both shock and excitement. Meanwhile, her husband appeased her fears about the high-risk pregnancy following a heartbreaking loss.
Now, the couple is taking us along on their journey one step further, and revealing the gender of their bundles of joy. And you'll never guess what their exciting news is — no really, it's quite unbelievable and we couldn't be happier for this growing family!
Arie and Lauren are just as surprised as anyone about the sex of their twins
In a YouTube video, the excited couple allow fans to watch them open an envelope containing the gender information of their twins. Meanwhile, they are hilariously sitting in a Chick-fil-A parking lot! "It would be sweet for Alessi to have two sisters, but it would be nice if there was at least one boy in there," Luyendyk jokes as his wife gets ready for the big reveal.
Well, the former Bachelor got his wish, with the couple finding out they will be having one of each — a boy and a girl. They sweetly celebrated with a photo shoot with their daughter, holding cotton candy in both pink and blue hues.
Although Burnham was clearly overjoyed, she also shared her gratitude, saying, "We're so lucky, and I'm just really grateful. And now we're having a boy and a girl. We're just so lucky and I don't know why" (via People). It's a feeling many parents of rainbow babies can relate to. Luyendyk shared the same sentiment on his Instagram, while also posting more photos from the gender reveal celebration.