The Surprising Person Doug Emhoff Invited To The Inauguration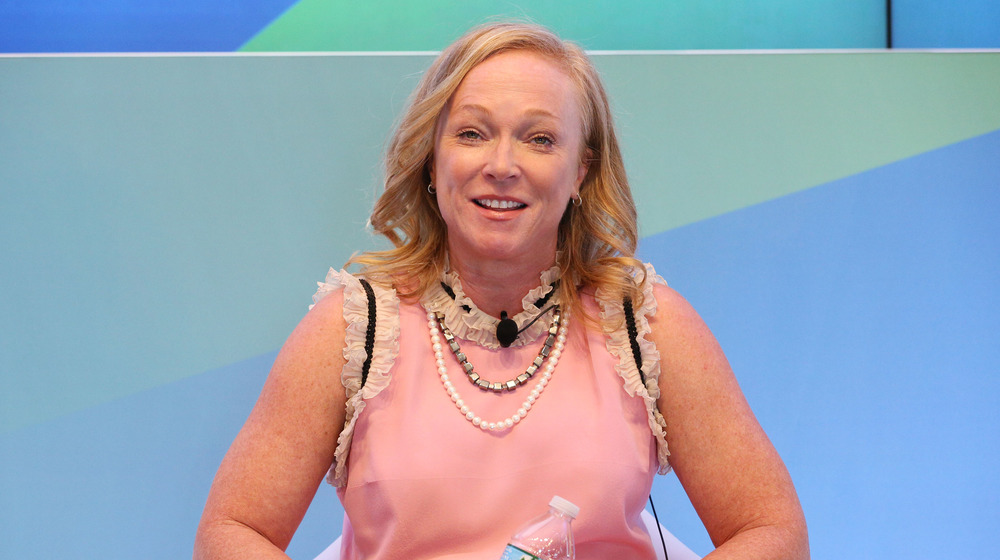 Robin Marchant/Getty Images
By all accounts, Doug Emhoff, the second gentleman, is on great terms with his ex wife — more interestingly, so is his wife, our country's new VP, Kamala Harris, who counts Kerstin Emhoff as a friend. The Emhoffs were married from 1992 to 2008, according to The Sun. They had two children together — Cole and Ella. Now, apparently everyone is one big, happy family. So much so, that Kerstin even attended Joe Biden's inauguration, which also featured the official swearing in of her ex's wife (via Today).
Clearly, Harris was okay with Emhoff inviting the mom of her stepchildren, having previously said, "We sometimes joke that our modern family is almost a little too functional." Case in point: Not only did Kerstin attend the inauguration, but she volunteered to campaign for Biden and Harris during the election. She also chronicled the historic day on her Instagram, sharing pics of her kids enjoying the day's festivities, and of herself, clearly in awe of the occasion.
Doug Emhoff, his ex, and Kamala Harris are all on the same page
With Harris becoming the first stepmother to take on the role of vice president, it's clear her blended family is very important to her, according to Good Morning America. As she said over the summer, "Family is everything to me" (via People).
Meanwhile, Beth McDonough, a certified stepparent coach, noted to GMA, "The whole nuclear, 'Leave it to Beaver,' picket fence family wasn't the majority for very long but we still act like it's the common thing. The people I talk to are really excited for [Harris' election] to start to attach normalizations to blended families." Likewise, on Instagram, commenters praised Kerstin's presence at the inauguration. "So lovely to see you there supporting your blended family! Women supporting women especially when they both love the same children is beautiful!" one said.
Not only are Cole and Ella's parents and stepmom taking on co-parenting with seeming ease, but the kids have called the family very healthy.