Charli D'Amelio's Dad Defends Her Against Vacation Backlash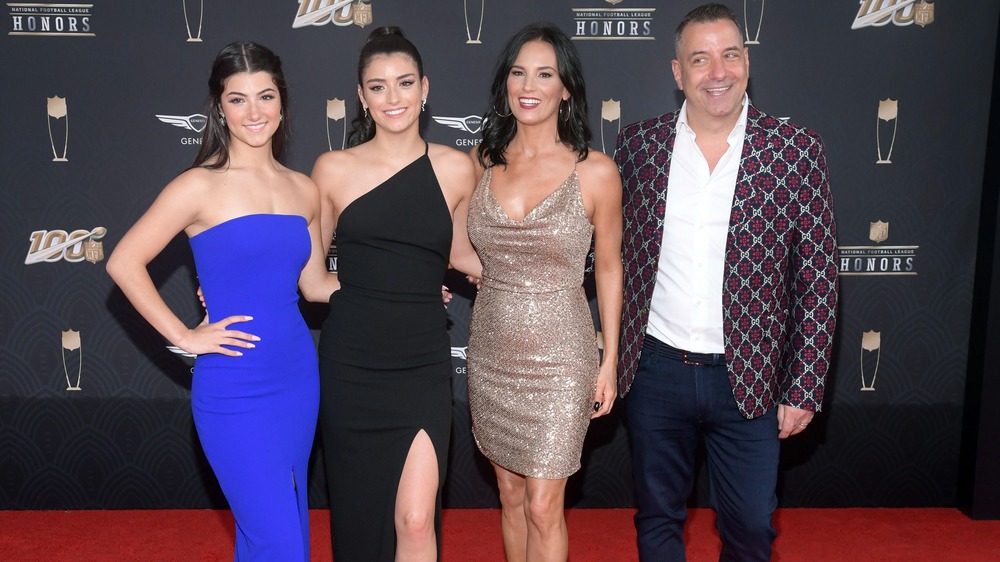 Jason Kempin/Getty Images
Who could forget the backlash after Charli D'Amelio and her sister Dixie were perceived as being disrespectful to a private chef in their home? Reportedly the TikTok sensation lost at least 300,000 of her nearly 100 million followers as a result of the controversial footage, which was shared to the family's YouTube channel (via Business Insider).
No worries, though, because as of 2021, D'Amelio is now the Guiness World Record holder for having the most followers on TikTok, with 101 million. Even though the teen has regained her following, the New Year is not without scandal for the internet star. The newest controversy to rock her world is over a family vacation the D'Amelios took to the Bahamas during the worldwide pandemic.
Luckily, her dad, Marc, is coming to his daughter's defense amid backlash over the New Year's Eve trip (via Us Weekly).
Charli D'Amelio's dad takes the blame for the backlash over the trip
Social media lit up upon learning about the Bahamas trip, with one follower tweeting, "Charli I can't keep defending you .!stay at home [sic]." Another commented, "Imagine going out during a f*****g pandemic? can't relate." And someone else put the trip in rather stark perspective, tweeting, "Why did u go to the Bahamas during a freaking global pandemic . I love u but you know there are no more icu beds left in LA and corona is getting worse."
Marc D'Amelio spoke with another YouTuber named Kevin Wong to clear up the controversy, according to Us Weekly. "First of all, to blame Charli — it was a family vacation," he noted, adding, "She's 16 so she has no say in where we're going. So, you guys can put it on me."
D'Amelio, who lives with his family in Norwalk, Connecticut, was also quick to note they were doing their best to be careful while on vacation (via Distractify). "Corona is real and people have to take it seriously," he said. "We left a hotbed and went to a place where there was very little corona, but we do take it seriously and we want to protect other people and we don't take it lightly. It's a real virus and many people have gotten killed and died from it."
In the end, we're pretty sure D'Amelio's following will not suffer too much.