Here's Why Garth Brooks' Hair At The Inauguration Has Fans Talking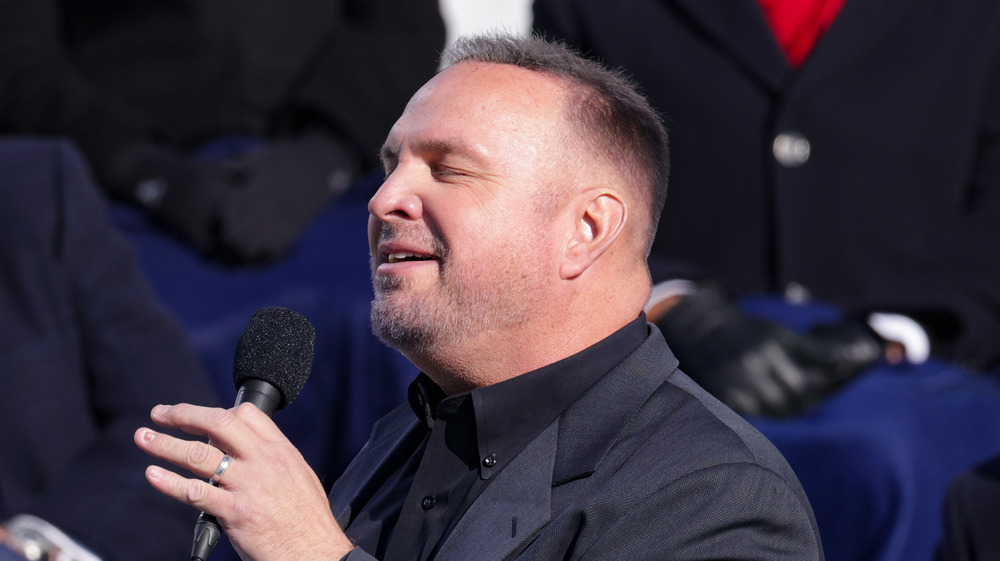 Alex Wong/Getty Images
Being a celebrity is not for the faint of heart. Case in point, on January 20, Garth Brooks offered up a beautiful performance of "Amazing Grace" at Joe Biden's inauguration (via YouTube). And instead of being applauded for his vocal prowess, the Twitter-sphere erupted in speculation about the seemingly thicker and definitely darker head of hair hiding under his 10-gallon hat.
According to the New York Post, the 58-year-old country superstar approached the microphone to sing the solemn hymn, and after removing his signature black cowboy hat out of deference and respect, shocked social media with his markedly different 'do. A little darker and a little fuller than in recent history, Brooks obviously altered his appearance for the event, but it's a bit surprising how it seemed to incite Twitter considering his celebrity status.
Take Kylie Jenner, for example. Her hair changes color, length and style almost daily, and no one bats an eye. Her body completely transformed seemingly overnight — and fans were perfectly content believing it was a result of puberty. Jennifer Lopez swears her flawless complexion and lack of wrinkles is due solely to olive oil, and no one bats an eye. Garth Brooks maybe has some insecurity about aging and balding and possibly gets a few plugs and dyes his greying hair — and it makes national headlines.
Twitter did not hold back their opinions about Garth Brooks' hair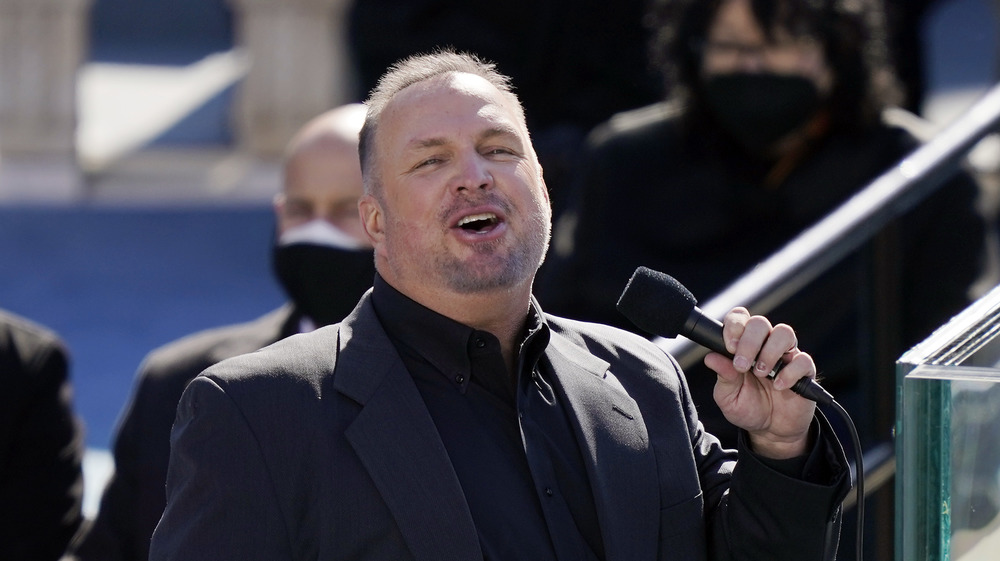 Drew Angerer/Getty Images
Jokes and distraction are necessary during these difficult times — and Twitter is ripe with jokes and memes at the ready. In this case, however, it seems a bit shallow. As the Daily Mail noted, Garth Brooks has performed at every presidential inauguration ceremony since Jimmy Carter in 1977, with the exception of Ronald Reagan and Donald Trump, and that in and of itself deserves a bit of respect.
Instead, one person tweeted, "My biggest take away from the #Inauguration was that Garth Brooks got new hair." And another clever observer posted, "I see Garth Brooks bought new hair for the occasion." Thankfully, plenty of viewers applauded the country icon like this fan, who didn't ignore his hair but had only kindness in mind when they tweeted: "I just don't know how you can't love @garthbrooks. Amazing Grace is what everyone needs and he delivered it so beautifully today (new hair plugs and all – no shade at it!)."
Twitter went a little low with their commentary on Garth Brooks, but maybe that's what happens when you've only "Got Friends in Low Places."