Jennifer Lopez Shuts Down Claims She Uses Botox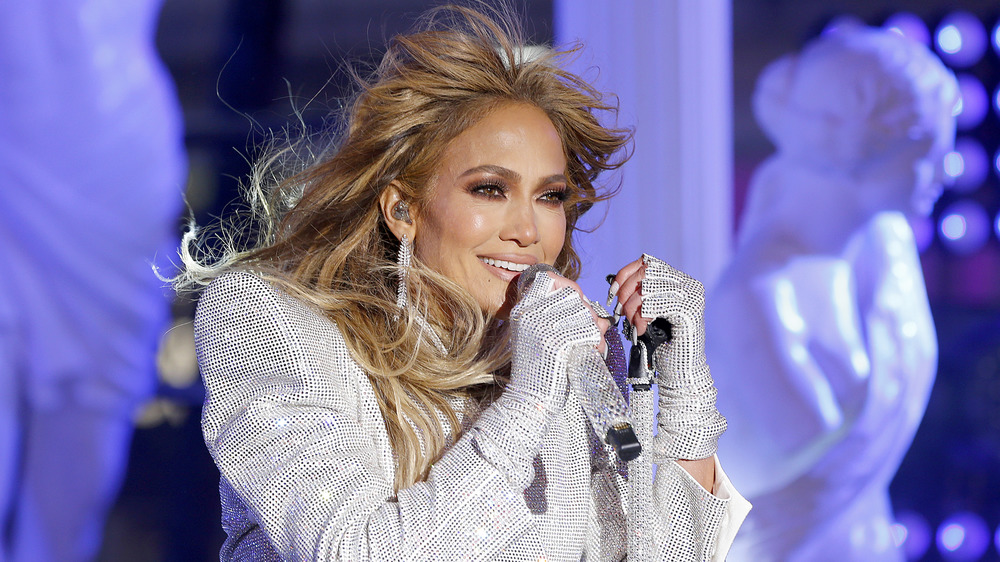 Pool/Getty Images
The ever-ageless J.Lo is clapping back at people accusing her of getting work done — again. Upon revealing her new skincare line, the songstress-turned-entrepreneur took to Instagram to share about the efficacy of her new products. Jennifer Lopez documented her trial of a face mask from her new company, JLo Beauty, and showed off the results on her Instagram page. "Okay I just took off the mask. Honestly, I cannot even see a line on my face. I feel like it took 10 years off my face," she said after removing the product. Displaying her flawless finish, she jokingly added, "We've got to charge $10,000 a piece for these" (per People).
But, not everyone was impressed. A user took to the comments to voice her concerns that the beauty maven wasn't being upfront about her appearance. "Can I just mention that brows and forehead doesn't move at all when you talk or try to express... you definitely have Botox. And tons of it. And it's all good. Just saying," the person wrote. The accusation didn't sit well with J.Lo, who responded with a comment of her own.
After being harassed over the years about the authenticity of her famous figure, Lopez didn't take the comment sitting down. "LOL that's just my face!!!" she wrote, "for the 500 millionth time... I have never done Botox or any injectables or surgery!! Just sayin. Get you some JLO Beauty and feel beautiful in your own skin!!" (via FoxNews).
Jennifer Lopez also shared another beauty secret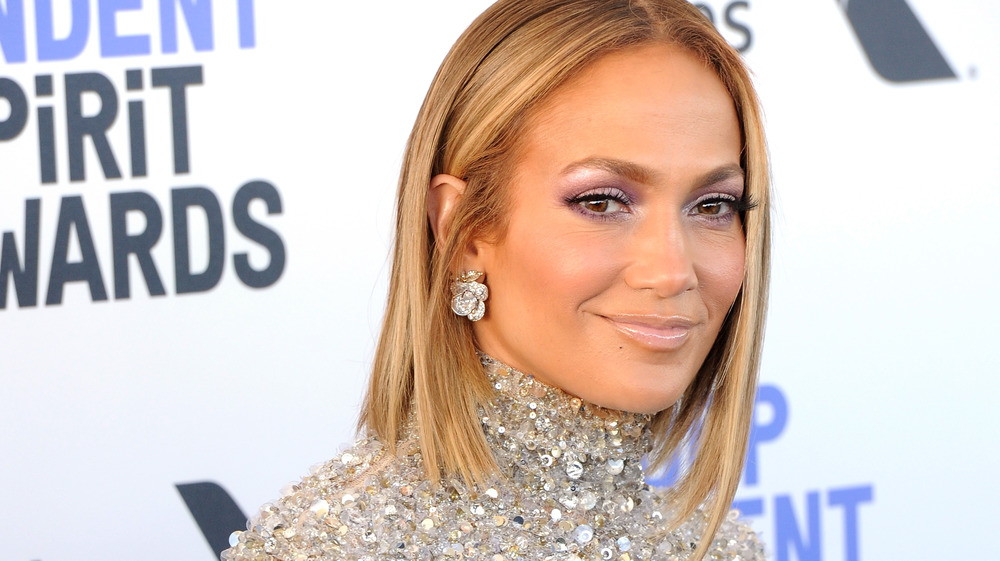 Albert L. Ortega/Getty Images
Her second piece of advice? "Try spending your time being more positive, kind and uplifting of others," Lopez wrote. "Don't spend your time trying to bring others down that will keep you youthful and beautiful too!!! Sending you love. #beautyfromtheinsideout #beautyhasnoexpirationdate."
This isn't the first time that the singer has spoken about her natural look. According to PageSix, Jennifer Lopez has avoided using Botox and fillers throughout her career. "I'm not that person. I don't have anything against people doing that; it's just not my thing," she explained when discussing her new skincare line. "I'm more about a natural approach to skincare ... but I want [my products] to work. I want the hyaluronic acid in there. I want the things that are going to help, because I don't want to have to go to the needles at some point. I'm not saying one day I won't, but I haven't yet."
People reports that the singer has been working on her products for nearly three years, taking it slow to make sure the products were the high-quality ones she envisioned. JLo Beauty officially became available to the public earlier this month in its entirety. Apparently, fans can expect the line to contain a good amount of olive oil to nourish their skin cells. She told the outlet that "it's nature's secret ingredient which we don't use enough of."